Old Sullivan High had a plethora of good athletes and teams while still in operation, but one of the names that stands out is Alvin Sells.
Sells was a spectacle to watch on the basketball court and the baseball diamond.
He remains one of the area's highest-ever MLB Amateur Draft picks, going to the Pittsburgh Pirates with the 36th overall pick in 1967.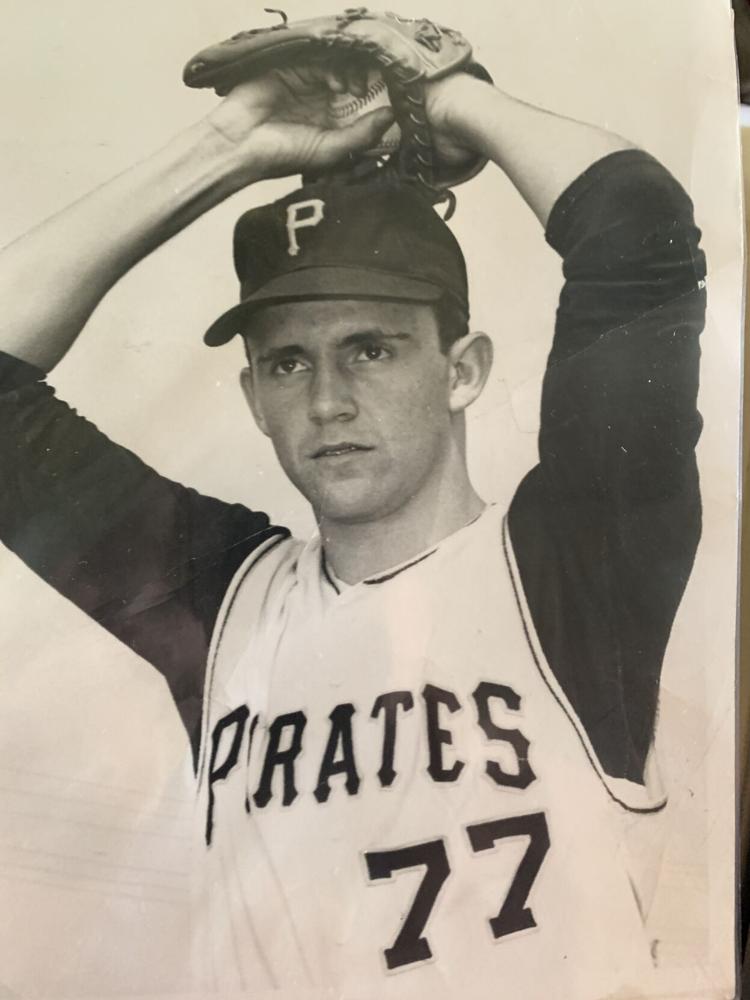 In addition to that distinction, Sells earned All-America honors on the hardwood, chosen by Coach and Athlete magazine. He averaged 20.2 points his senior year, guiding the Pirates to a 21-2 record before dropping a first-round regional game to Science Hill.
"Baseball was my first love, but I figured out that I was pretty good at basketball, too," he said. "I actually wanted to play basketball coming out of high school and had a lot of basketball coaches that were coming to my house every day. I ended up choosing baseball."
IN THE GYM
Playing for the legendary Dickie Warren at Sullivan, Sells became a budding superstar and was the old Rotherwood and Upper Lakes Conference Player of the Year in his junior and senior year, respectively.
"Coach Warren was tough, but we respected him," Sells said. "My senior year when we lost to Science Hill in the regional, they double-teamed me and I only scored like six points. We had beaten them three times during the season, and I think they caught us by surprise. We might've been a little overconfident, too."

His senior year, Sells netted 460 points in 23 games and earned UPI second team all-state honors. Some local sports writers, including then-Times News sports editor Gary Gow, believed that Sells was completely snubbed for first-team honors.
He was also selected Tennessee AP first-team all-state along with Boone's Creek star Toonie Cash.
ON THE BUMP
Even though Sells was one of the area's premier basketball players, he was even better as a pitcher.
At Sullivan, he chalked up a 27-7 overall record, including three no-hitters. He was 12-0 as a junior and went 7-2 as a senior.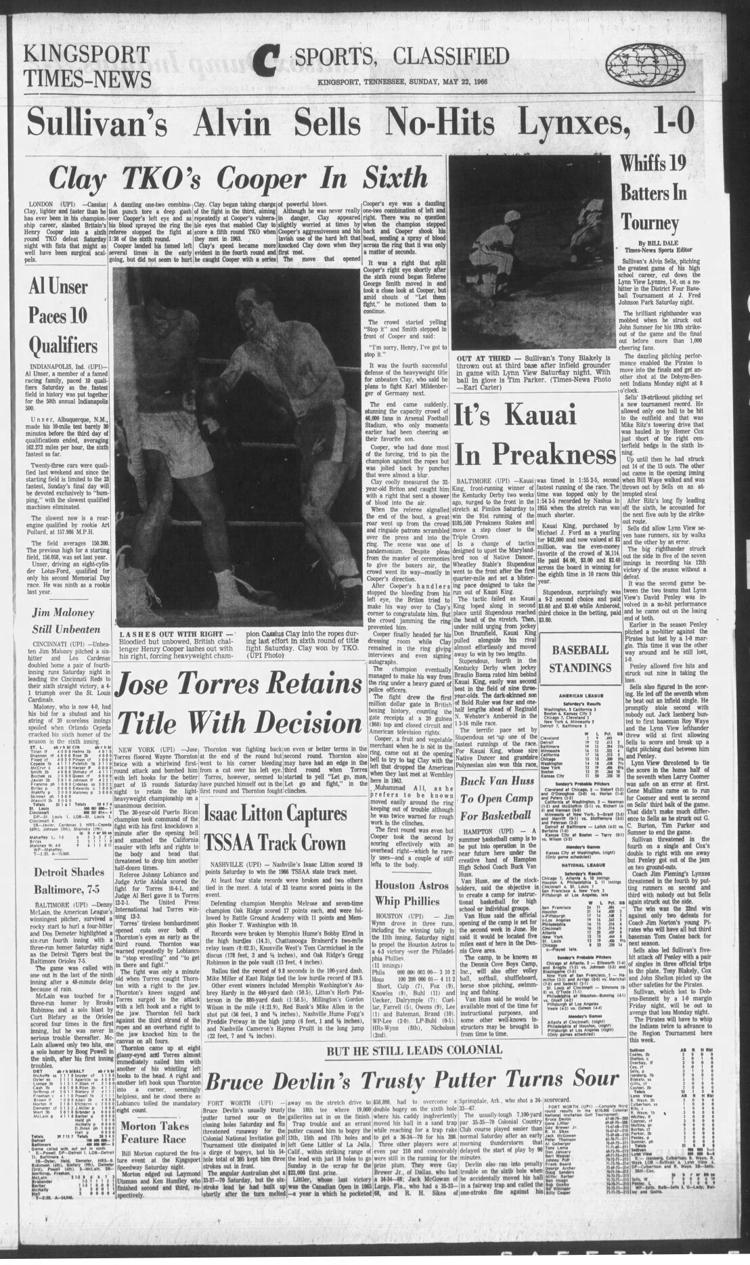 One of his highlight games was a 1966 District 4 tournament game against Lynn View at J. Fred Johnson Stadium.
The junior righty struck out 19 and scored the game's lone run in the bottom of the seventh inning to win.
In the game, there was only one ball that was hit into play, a towering shot off the bat of Mike Ritz that was hauled in by Homer Cox in right centerfield.
The other non-strikeout was when Bill Waye walked in the opening frame and was picked off by Sells as he strayed too far off first base.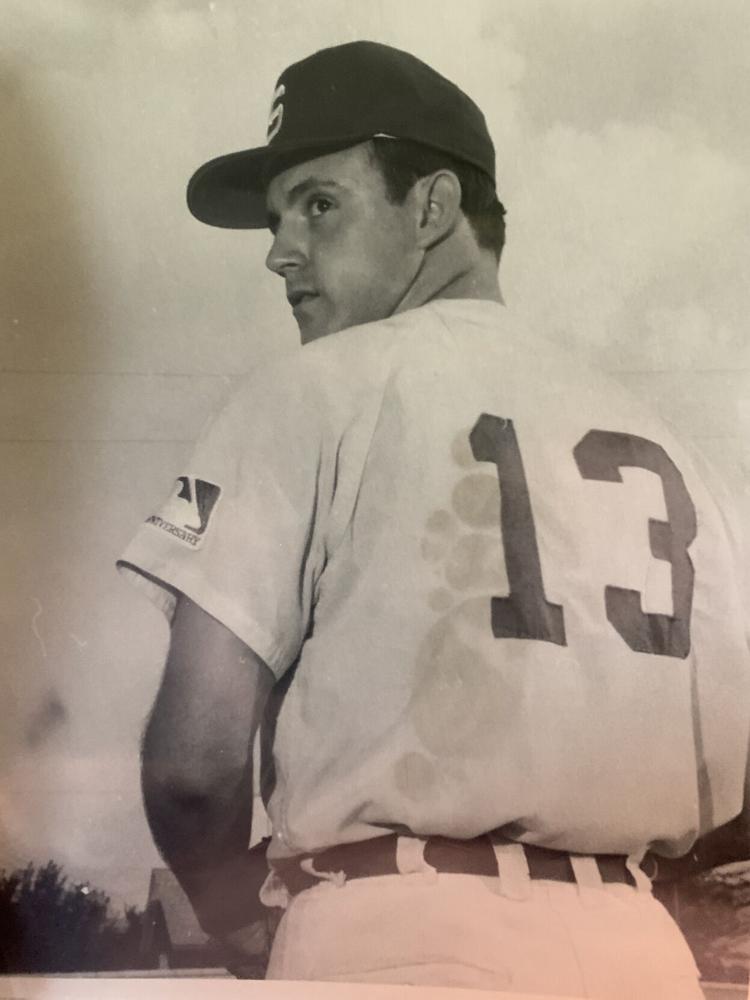 "My best pitch was a fastball," Sells said. "They didn't have radar guns back then, but I do remember one time when a graduate study kid came over and they used a setup where they figured up distance, rate and time to calculate speed. That was my first year in the professionals when I was 18, and they clocked me at 94."
MINOR LEAGUE STORIES
"It was a hectic time when I was getting recruited by both basketball coaches and baseball scouts," Sells said. "When I decided to play baseball, I told them I wanted the equivalent of a full college scholarship. They originally offered $10,000, but I knew that wasn't enough. We settled on $25,000, and I found out later that the No. 1 draft choice for them got $75,000, so I probably should have asked for more."
In the Pirates organization, Sells made it all the way up to Double-A ball twice before giving it up in 1972.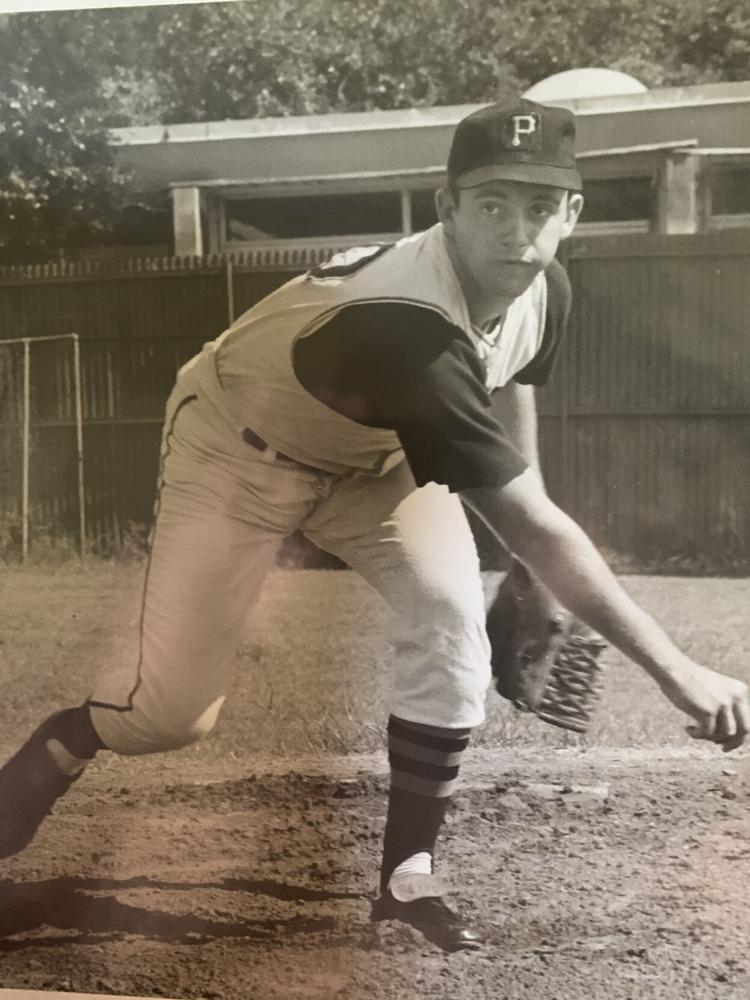 Sells, however, got a taste of the majors in an exhibition game with the Pirates as the starting pitcher against Triple-A Columbus.
"I got on a plane that morning and was going to pitch for the big league club that night in Columbus," Sells said. "I came in after Elroy Face and pitched three innings and ended up getting the win. The team actually was going on a West Coast trip, and they sent me to Salem the next day. I ended up having to stay the night in Columbus because I didn't know what to do."
"What was funny about that draft was that I got drafted twice. Once as David Sells, which is my actual first name, and once as Alvin Sells. I went higher with David and obviously, it was a mistake the second time."
Sells had quite the number of encounters with some of the Pittsburgh Pirates greats during his playing days.
There are plenty of stories with players like Roberto Clemente, Dock Ellis and Willie Stargell.
"Clemente got burned with the press a lot because he didn't speak English very well," Sells said. "I think the whole Dock Ellis no-hitter he threw when he was on drugs was overrated. They gave baseball players back in those days a lot of 'uppers,' and Dock took about 15 or 20 of those pills. He actually wasn't supposed to pitch that day, and he probably had a little bit of alcohol in his system, too."
Added Sells, "I remember one time I was young and Stargell and Bob Veale took me out clubbing. I told them that I was supposed to be back before 11 p.m. for bed checks, and they told me I was fine because I was with them. They were great guys."
Sells had several encounters with some of the other baseball immortals during his playing days.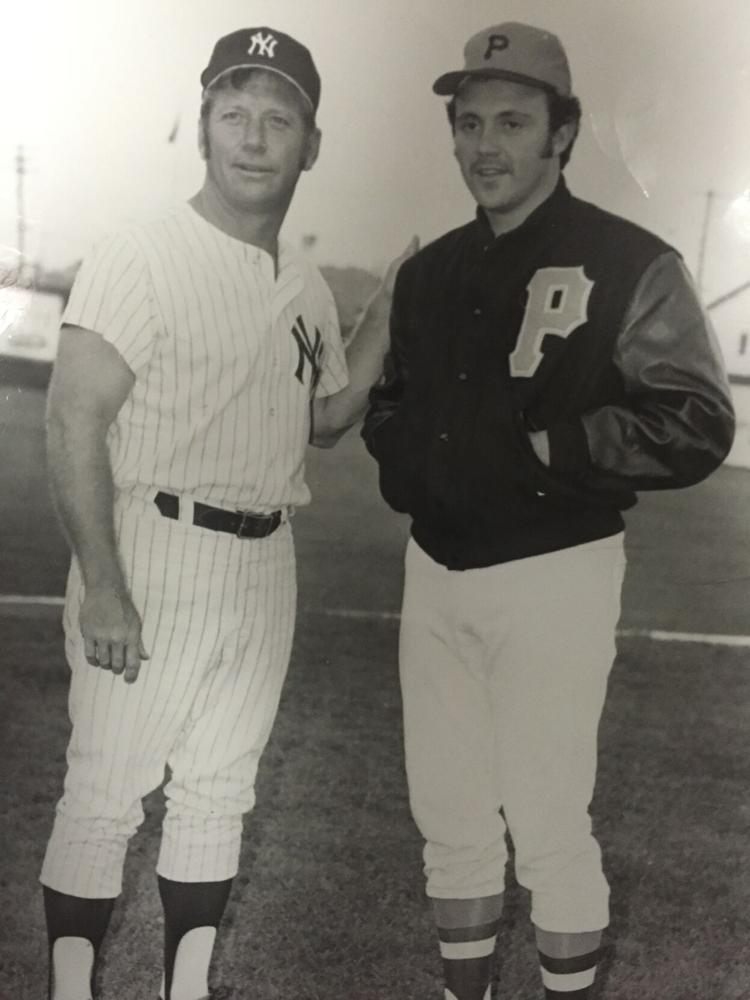 "My pitching coach in the minors was Harvey Haddix. He's the guy that had a 12-inning perfect game going before it got broken up in the 13th inning," Sells said. "I remember one time when I was in Sherbrooke and Mickey Mantle came up for a hitting exhibition. He was my hero growing up, and I started talking to him when the thing was done and a photographer came up and snapped a picture of us."
COACHING CAREER
Sells coached for 21 seasons on the diamond at Sullivan Central from 1975-2006.
Some of his notable players were Brent Williams, Garland Kiser and Dallas Rinehart. The latter two Cougars were drafted, and Kiser appeared in the majors during the 1991 season for Cleveland.
"It was really awesome to see one of the guys that I taught something actually make it to the big time," Sells said.