Maggie Hillman scattered seven hits over seven innings and Daniel Boone rolled over Science Hill 9-0 on Monday in a Big 7 Conference softball showdown at Metro-Kiwanis Park.
Hillman (7-1) struck out two and got help from her defense in keeping the Lady Hilltoppers off the scoreboard. Shortstop Camryn Sarvis and second baseman Josie Jenkins both backed her with spectacular plays in the field.
Boone (13-3, 3-1) remained one game behind rival David Crockett in the conference race.
Science Hill (13-2, 2-2) lost star pitcher Sejal Neas to a knee injury when she was running out a groundball in the first inning. Bree Presnell took over pitching duties in the second inning and took the loss.
Emma Robinette crushed a two-run home run, her sixth of the season, for Boone. She also had an RBI single and a sacrifice bunt and scored twice.
McKenna Dietz hit a solo home run near the same spot as Robinette's for her second round-tripper of the season, and Kyleigh Bacon was 3-for-3 with a walk and three RBIs. Sarvis went 3-for-5, and she Dietz and Maci Masters each scored a pair of runs.
Dobyns-Bennett 10, Sullivan North 0
Julianne Tipton dominated in the circle and Haigan Depew homered to lead the Lady Indians.
Tipton allowed only one hit in six innings, striking out 11 and walking two. Depew had two hits and two RBIs and Makaila Collier went 3-for-3. Emma Allgood and Tipton each added two hits.
Sullivan Central 6, Happy Valley 3
Katie Horne went 2-for-3 with an RBI to lead the Lady Cougars to the Three Rivers Conference win.
Camille Nottingham went the distance to get the win, allowing seven hits and two earned runs.
Regan Street and Allie Grindstaff had two hits apiece for the Lady Warriors.
Elizabethton 4, Cherokee 0
Madisun Pritchard fired a three-hitter, striking out six batters.
Emma O'Quinn came through at the plate, driving in three runs. Mailey Ingram added two hits.
BASEBALL
Science Hill 10, David Crockett 7
Jack Torbett went 3-for-5 with a home run and a triple in the Hilltoppers' win. He drove in two runs and scored three times.
Jaxon Diamond added to the offensive output by going 2-for-4 with two RBIs and two runs scored. Science Hill had 11 hits overall, seven for extra bases.
Evan King got the win, going four innings before giving way to Spencer Powell.
Cody Wheeley went 2-for-4 with a triple, three RBIs and two runs for Crockett. Brenden Reid had two hits and scored three times, while Mason Britton doubled and drove in two runs.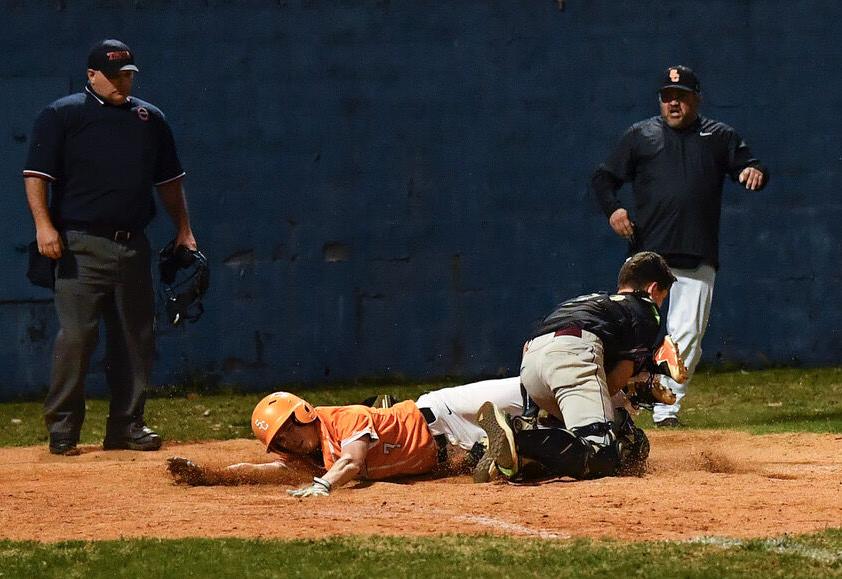 Sullivan Central 8
Providence Academy 7
Carson Tate hit an inside-the-park, walk-off home run in the eighth inning to lift the Cougars over the Knights in eight innings.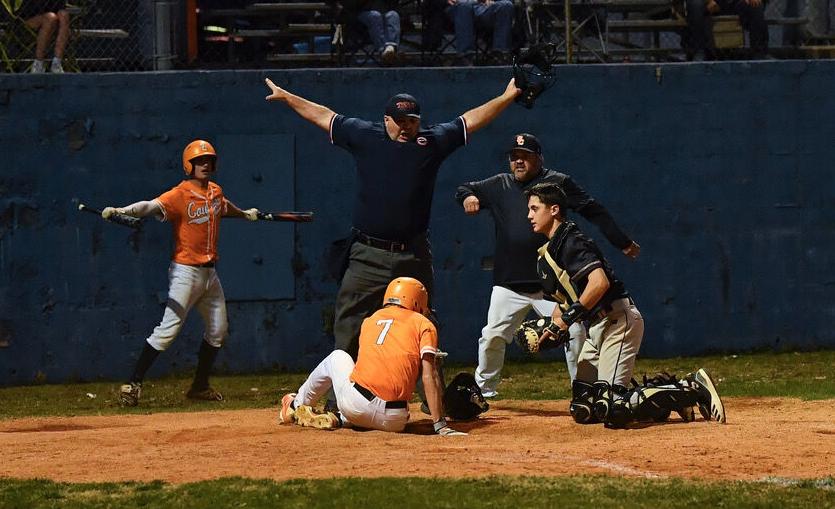 Tate had two hits and scored two runs as did both Clay Wampler and Nathaniel Mullins. Tate was also the starting pitcher. Jacob Wise threw the final three innings and picked up the win.
Daniel Lawson had a triple and single to lead Providence. Levi Hoover and Merritt Runnells also had two hits as Providence led 7-5 before the Cougars rallied to tie.
Sullivan South 12, Johnson County 2
Marshall Buchanan drove in three runs in a 2-for-3 outing for the Rebels, who trailed 2-1 before erupting for 11 runs in the fourth inning.
Jackson Dean and Eli Jennings also went 2-for-3-for-South, with Dean driving in two runs. Dean tossed a five-inning no-hitter, giving up one earned run and fanning five.
Sevier County 8, Dobyns-Bennett 6
Collin Shannon clubbed a two-run home run in the top of the seventh inning, breaking a 6-6 tie.
Starring for the Indians was Jake Timbes, who tripled in a 2-for-2, three-RBI performance. Timbes added two runs and a couple of walks to his totals.
Isaac Hale went 2-for-4 for the Tribe.
Tennessee High 3, Volunteer 2
C.J. Huntley had two hits and Nick Grainger came up with another to lead the Vikings over the Falcons.
Mason Johns captured the win, while Conner Haynes was tagged with the loss. Both threw complete games and racked up five strikeouts.
Garrison Barrett and Ethan Smith each went 2-for-3 to lead the Falcons.
Daniel Boone 15, Cherokee 1
Gaven Jones totaled nine strikeouts in a five-inning complete game, Jackson Jenkins batted 3-for-3 with three runs and Preston Miller had two extra-base hits for the Trailblazers.
Jones surrendered just one hit — a Peyton Bledsoe single — and issued one walk. Miller homered, doubled and scored three times.
Hagan Edwards (2-for-2) and Cole Bishop (1-for-2) each contributed two runs and two RBIs. Bishop doubled and drew a pair of walks while Griffen Jones drove in three runs.
Happy Valley 5, Sullivan East 2
Tucker Shoun was 2-for-3 with a double for Happy Valley, which finished an upset of the Patriots after doing all of its scoring in the first inning.
Winner Eli Ayers struck out eight batters over 4 1/3 innings.
Lucas Eaton led the Pats with a 3-for-4 effort. Pitcher Seth Chafin went the whole way, yielding three earned runs and racking up 13 strikeouts against one walk.
University High 14, Sullivan North 0
Holding the Golden Raiders to three hits, Kaleb Meredith struck out seven batters over five complete-game innings. He also knocked in a pair of runs.
Will Joyner enjoyed a bountiful RBI day, totaling five in a 2-for-3, 2-run effort. Cade Pollock finished at 2-for-2, Joseph Armstrong tallied two RBIs and Connor Horton coupled three walks with two runs.
Unicoi County 4, Elizabethton 2
Going the distance, pitcher Kaleb Metcalf surrendered just one earned run and put up six strikeouts as the Blue Devils nabbed a quality Three Rivers Conference victory.
Valentin Batrez tripled, Brayden Hendrickson doubled and both players furnished a pair of hits for Unicoi. Hendrickson also scored twice.
The Cyclones' Cade Russell accounted for two hits.
BOYS SOCCER
Science Hill 2, Daniel Boone 0
A two-goal output by Hayden Forrester and goalkeeper Kieran Yra's shutout keyed a district win by the Hilltoppers.
Hunter Turgeon and Winston Bennah recorded assists.