BIG STONE GAP — Craig Reasor entered the record book at Lonesome Pine Country Club on Saturday.
Reasor, a former Lincoln Memorial and Lee High golfer, shot a record-tying 10-under-par 61 Saturday in the first round of the 90th annual Lonesome Pine Invitational. The 61 ties several golfers through the decades at LPCC for the lowest one-day, 18-hole score.
Reasor's blistering performance highlighted an opening round that featured four golfers shooting under par in the championship flight and four others that finished at even-par 71.
"There's a lot of good golfers here," said Reasor, who lives in Knoxville and is a member of the Oak Ridge Country Club. "I'm going to have to bring it tomorrow. We've still got 18 holes. I'm just trying to take it one hole at a time.
"You've got to keep the foot on the pedal. I'm just going to try to hit the first shot in the fairway and take it from there."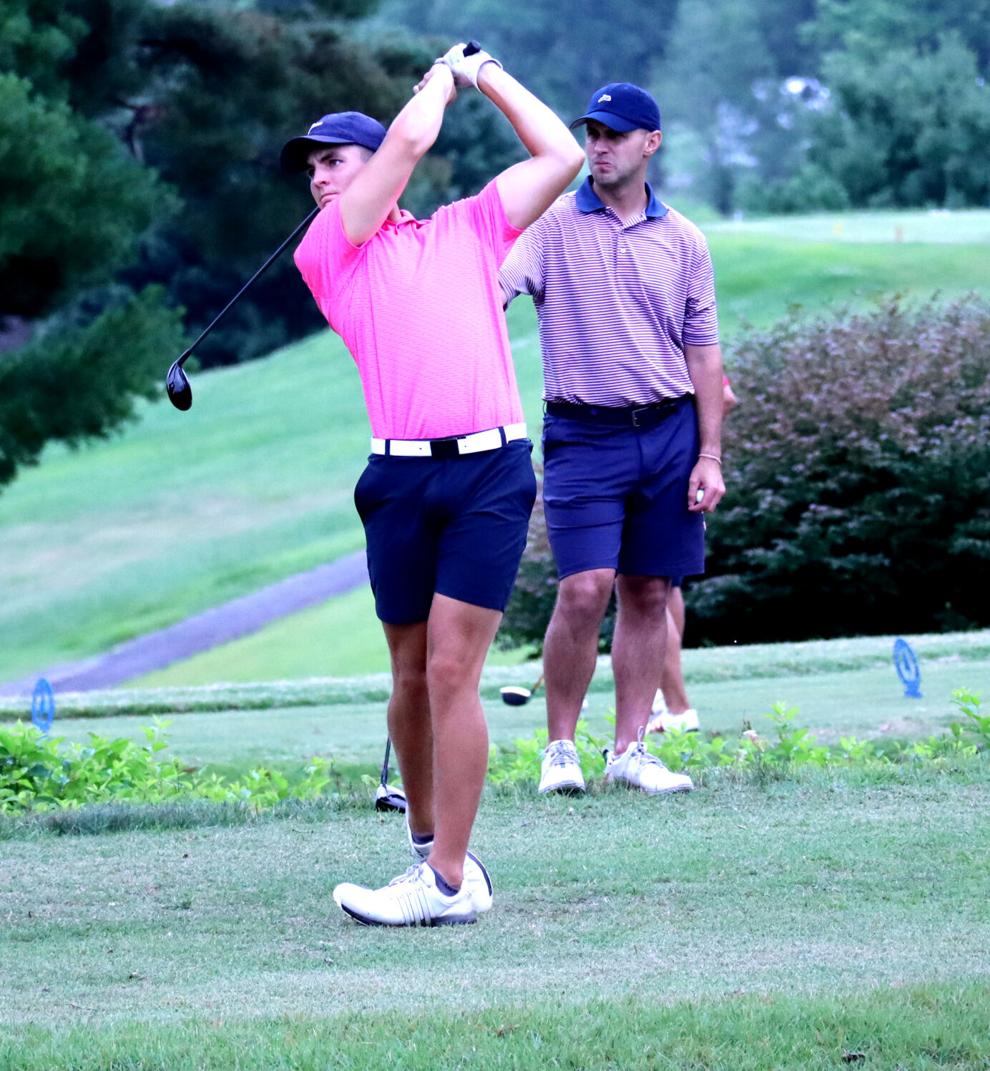 Jack England, a Wise Central golfer who finished fifth in the VHSL Class 2 state tournament in the spring, tied for second on the first day with former Virginia Tech and Tazewell golfer Garland Green. Both finished day one with a 5-under-par 66, five strokes behind Reasor.
"I was consistent today, and overall I was proud of the way I played," England said.
Being ready for tomorrow will be a challenge, he said.
"I'm looking forward to it. I'm excited," England said. "I've been preparing for it as much as I can. There's a lot of great golfers out there, so I'm going to have to get after it."
Former Virginia-Wise and Pound golfer Evan Sturgill is still within striking distance after finishing with a 4-under-par 67.
Sturgill said Sunday's play will be exciting.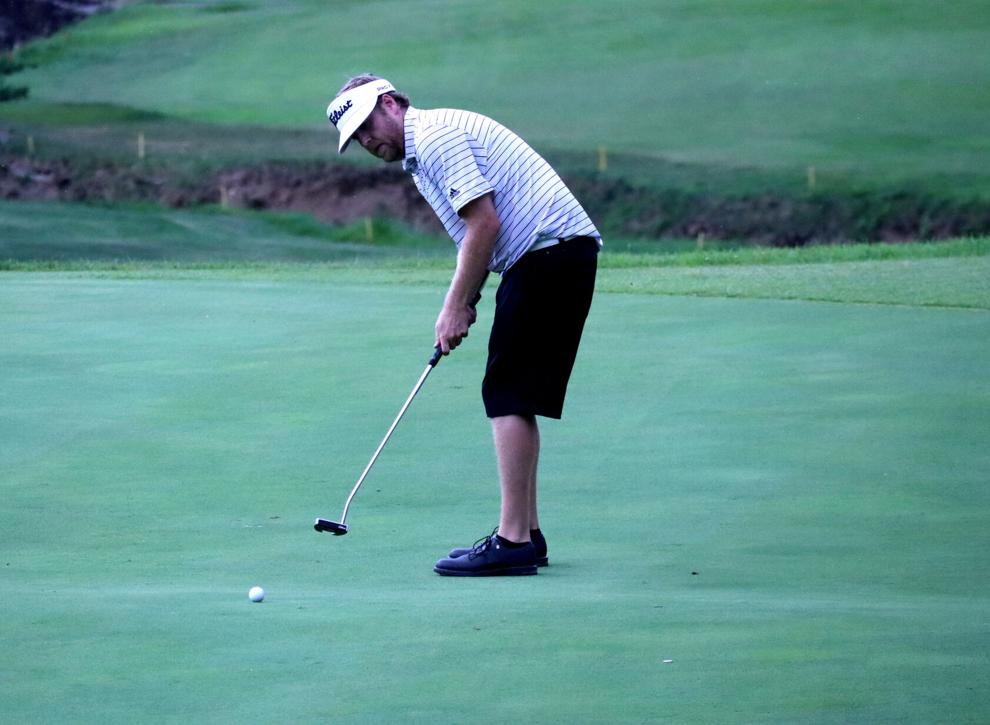 "It will be fun. There's a lot of people that could make a big move and finish with good scores," Sturgill said.
Mike Damron, Mike McCall, Cayman Ratliff and Craig Winchell all finished with an even-par 71 in the championship flight.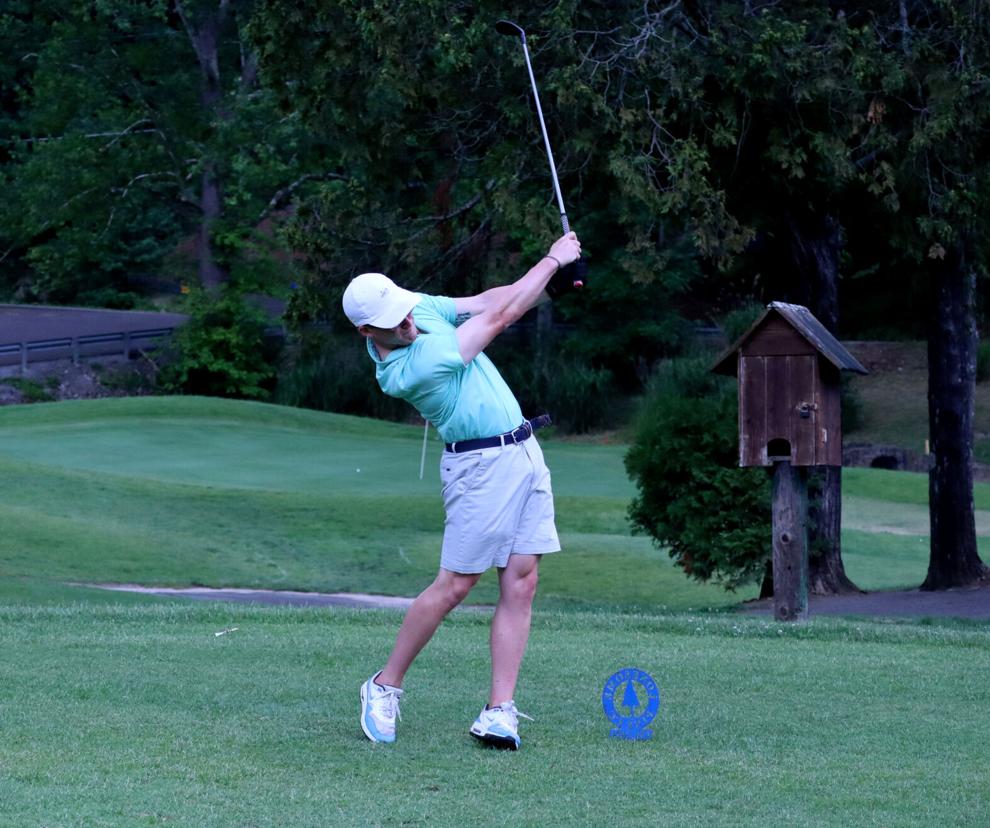 Clint Lowe (74), Paul Clendenon (75), Matt Dotson (75), Hunter Lunsford (77), John Cobick (79) and Rhyne Hammitt (80) round out the championship field.
THE OTHER GUYS
In the Senior Flight, Cary Daniels is at the top of the leaderboard heading into Sunday with a 4-under-par 67, while Robert England is second at even-par 71.
Oscar Neece leads the Super Senior class with a 73.
In flight play, Justin Sturgill leads the first flight with a 73, Rick Meade leads the second flight with an 80, Leroy Mullins' 84 tops the third flight, Matt Smith has an 88 to lead the fourth flight and the fifth flight is led by James Lawson with a 95 after the first round.