COEBURN — Saturday's Limited Late Model race at Lonesome Pine Raceway could have easily been mistaken for a demolition derby at times.
A total of 10 cars started the race at the asphalt short track. Only six cars finished the race, and only four of those were on the lead lap.
LOTS OF YELLOW
Lance Gatlin survived six different caution flags to take his second straight win at LPR.
Very few cars were immune from the yellow-flag incidents.
Gatlin was even involved in an episode that led to one of the caution periods.
The race winner tagged the back end of Alan Miller's ride between turns 1 and 2 after Miller tapped the wall heading into turn 1 and then went sideways between the turns.
Miller's car continued to slide slowly down the track as the leaders headed into turn 1.
Gatlin attempted to avoid contact with Miller, but his best attempts fell short. His passenger side door made contact with Miller's rear bumper as Gatlin headed into turn 2.
Miller's spin came on lap 43, just one lap ahead of the biggest incident of the night.
With Gatlin leading the field just six laps short of the race's conclusion, Josh Gobble and Greg Bohanon Jr. battled for the second spot. The two made contact coming out of turn 2.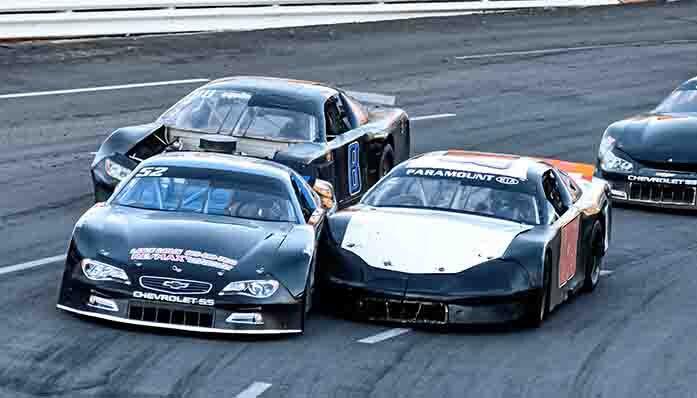 Bohanon's ride went around and tagged the outside wall on the backstretch.
It was the second incident between the two drivers, who collected each other in a crash last year at LPR.
Making contact with the wall did not sit well with Bohanon.
Instead of driving around the backstretch and into the pits, Bohanon drove his mangled vehicle back through turn 2 and waited between turns 1 and 2.
When Gobble entered turn 1, Bohanon drove his vehicle into the front fender of Gobble's ride.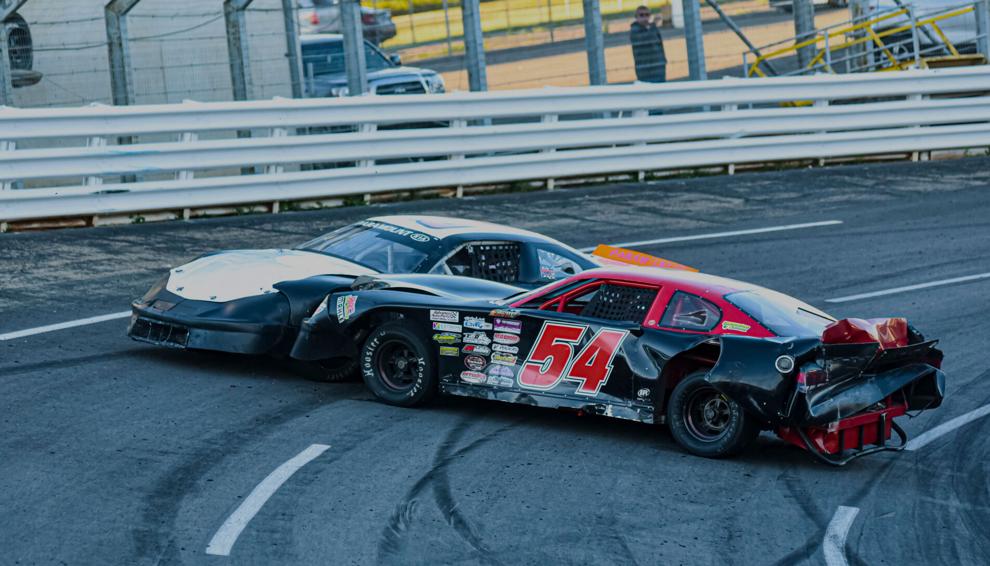 The mischief on the track increased when Kirby Gobble drove his number 8 car into Bohanon's machine.
After the cars pulled away from each other, Bohanon and Kirby Gobble pulled into the pits and parked their vehicles.
Josh Gobble was able to continue and finished the race in second behind Gatlin.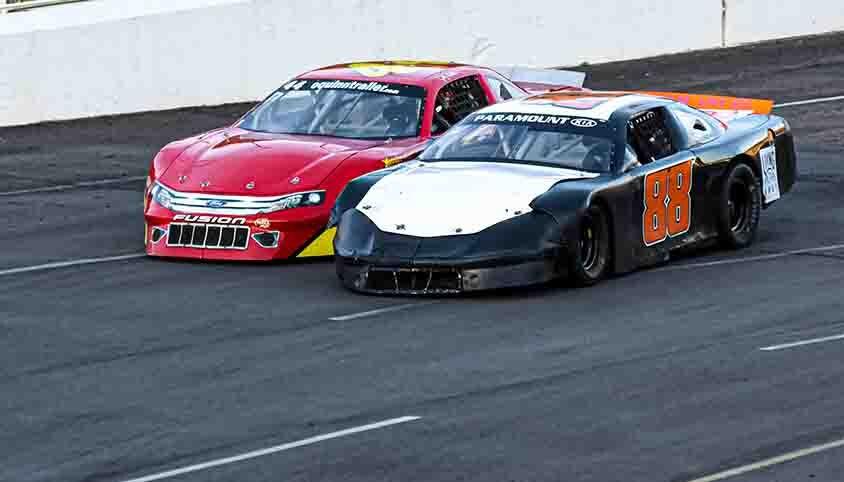 During his post-race interview, Josh Gobble offered an apology to Bohanon.
"I know Bohanon thinks it was on purpose," he said. "It was a total accident. I got on the bottom and got loose. It was similar to what happened last year when me and him got together.
"I don't come out here to wreck anyone intentionally. That's not what I'm here to do. It cost too much money, too much time to fix these things back. So I'm not going to take a chance on coming out here and tearing mine up as well as somebody else's."
Jody Bostic, of Vansant, managed to keep his car clean by avoiding all of the yellow-flag incidents and finished third in the race.
Alex Posey and Virgel Young completed the top five.
OTHER DIVISIONS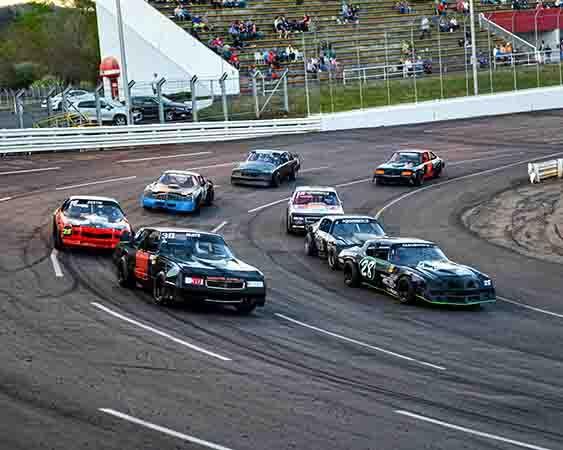 In other division races at LPR Saturday, Billy Walters won the Pure Street event.
Rob Austin, Jarrod Cooper, Mike Mays and Garth Clark rounded out the top five.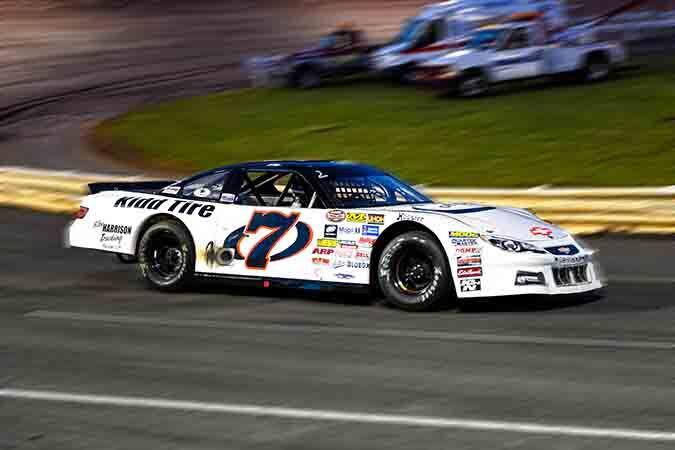 Elby Harrison won his third straight Mod Street division race by holding off T.J. O'Quinn, Nick Cole, Thomas Dalton and Steven Roark.
In a field of 17 cars, John Ketron won the Pure 4 division race.
Ketron was followed by Larry Yeary, Benjamin Barker, Ronathan Boggs and Jeremy Powell in the top five.
Kevin Canter was the winner in the Mod 4 feature.
Brett Compton, Chris Amburgey, Billy Duty and Dakota Stanley completed the top five in the field.
UP NEXT
Racing action at LPR is scheduled to continue on May 15 with the track's regular divisions back in action.
On May 22, Lonesome Pine is slated to host the touring Southeast Super Trucks series.