BLOUNTVILLE — Shane Williams has been around the basketball coaching scene for more than a decade now.
He has found a new landing spot.
The former Science Hill standout was named the head coach of the boys program at Tri-Cities Christian Academy last week and he is ready to jump in head first.
"When I got the job, my initial thought was, 'Is this really happening?' " Williams said. "I honestly couldn't believe that I was getting to come back home with an opportunity to coach. There's definitely a lot of excitement."
The Hilltopper great led the squad to the 1990 Class AAA state championship a runner-up finish in 1991 while also being a three-time all-state selection and Upper East Tennessee Player of the Year twice. When he graduated, he left as the school's all-time leading scorer and took with him great knowledge of the game taught by the legendary George Pitts.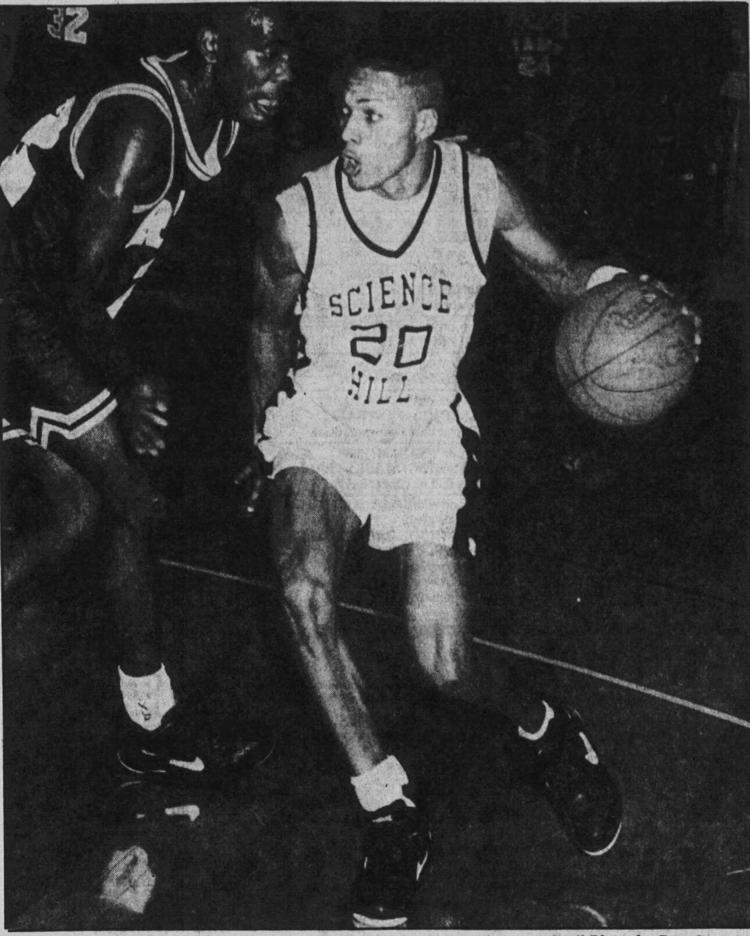 "What I took from that time under Pitts was that we were just a bunch of kids that came together with one common goal — and that was to win," Williams said.
Williams entered Northeast Oklahoma A&M College upon graduation, playing two seasons and leading the team to a No. 1 ranking in the junior college ranks. During those two seasons, he was selected all-conference both times and also led the team in assists.
Williams then transferred to the University of Tennessee, starting at point guard for the Volunteers. In addition, he was awarded the Southeastern Conference Ironman Award for playing the most minutes in the league.
His single-season average of 38.3 minutes per game and career of 37.7 are still Tennessee records.
Williams helped the Vols to a National Invitational Tournament appearance in his senior year. He later graduated from Carson-Newman with a degree in interdisciplinary studies.
Williams became a grad assistant at Tennessee from 1997-98 under Kevin O'Neill.
"Coach O'Neill was very detailed and it was pretty much a nonstop grind," he said. "I took a lot from Coach O'Neill and I'll try not to be as hard on the high school kids as he was with us because this isn't a college program."
On the coaching front, in the 2004-05 season, he was an assistant coach at Heritage High School in Maryville, where he helped turn around the Mountaineers program.
Heritage, which won just four games the season before Williams joined the staff, compiled 17 wins and earned a regional tournament berth in his first year.
Williams was the head coach of the 2005-06 Liberty Bell team that finished the season unbeaten. He went on to be part of the King College staff and reunited with Pitts.
"It was a little different when I got to go coach with (Pitts)," Williams said. "It was actually his first year of coaching at King and I got the job as the head JV coach and an assistant. I used to say that he was getting soft in his old age because they got away with stuff that we would've never gotten away with at Science Hill.
"Overall, though, he still had that intensity and desire to win, and that has definitely rubbed off on me."
From 2006-10, Williams was an assistant on the Tornado staff that appeared in four national tournaments (three NAIA, one NCCAA). In his last season at King, the Tornado reached the NCCAA national title game before falling to Northwestern, 58-54. In Williams' time as an assistant at King, the team compiled a 97-33 record.
He then spent nine years as an assistant at Carson-Newman under Chuck Benson and was on the Lakeway Christian Academy staff last season under Curtis Staples.
"Chuck is really tedious, and all great coaches are like that, being very detail-oriented," Williams said. "He held everyone to a high standard, and that's what I'm going to try to do (at Tri-Cities Christian) as well."
Coming from Lakeway Christian, Williams is familiar with the staff and the area.
"It was nice not having to get to know new people when I got the job because it's all in the same system," he said. "Coach Staples was very instrumental in the process and wanted me to get this job.
"I do have some expectations for this team, but the first one is to have high standards in the classroom and be like a big brother to everyone else. I want to build this to be a respectable program, but we have to do it one step at a time."
You can reach Tanner by email at tcook@johnsoncitypress.com.