Anyone who follows area distance running knows that East Tennessee State has a long and storied tradition of outstanding individuals who can measure up with athletes from about any other program in the nation.
On the list of All-America honorees, one name showed up nearly a decade before the "Irish Brigade" was even a thought in legendary Bucs coach David Walker's head.
Kent Osborne, born in a small Virginia community, put his name — and what was then ETSC — on the map in the mid-1950s with two performances that came before the running craze of the 1970s swept the country.
"I really hadn't thought of it until just recently, but I was the first-ever cross country runner for East Tennessee State when the team was started back in 1955," Osborne said. "I really never intended on staying at State when I was discharged from the Army, but Coach (Julian) Crocker talked me into it. I worked hard because I really loved to run and I loved the competition."
FORMATIVE YEARS
"I was born in a place called Slant in Scott County, which is about halfway in between Fort Blackmore and Clinchport," Osborne said. "We lived in a place called Wood, which is on the other side of Fort Blackmore about 3 or 4 miles up the road going towards Dungannon."
Osborne lived in Scott County for the first few years of his life before moving to Kingsport. In his final two years at Dobyns-Bennett, he starred on the track team.
"How I started running is actually kind of a funny story," Osborne said. "We used to run laps all the time around the gym in PE class and I always felt pretty good when I was running.
"There used to be this big race that the whole school competed in around Thanksgiving. First place got a whole turkey, second got a chicken and third place got an egg. I think it was my sophomore year I ran it and got second."
BECOMING AN AREA GREAT
Osborne arguably was the area's first great distance runner.
"My coach at the time was Ed Schwarz and like most track coaches at the time, he was a football coach, but he let me do what I wanted most of the time," Osborne said. "I probably did about 50 to 60 miles a week, but we did a lot of speed. One of the workouts I used to do was do 10 quarters in a row at about 4:30 pace. That's still how most runners train today.
"The tracks back then were cinders and I swear I could've gone at least three seconds faster if I had run on the rubber tracks they have today."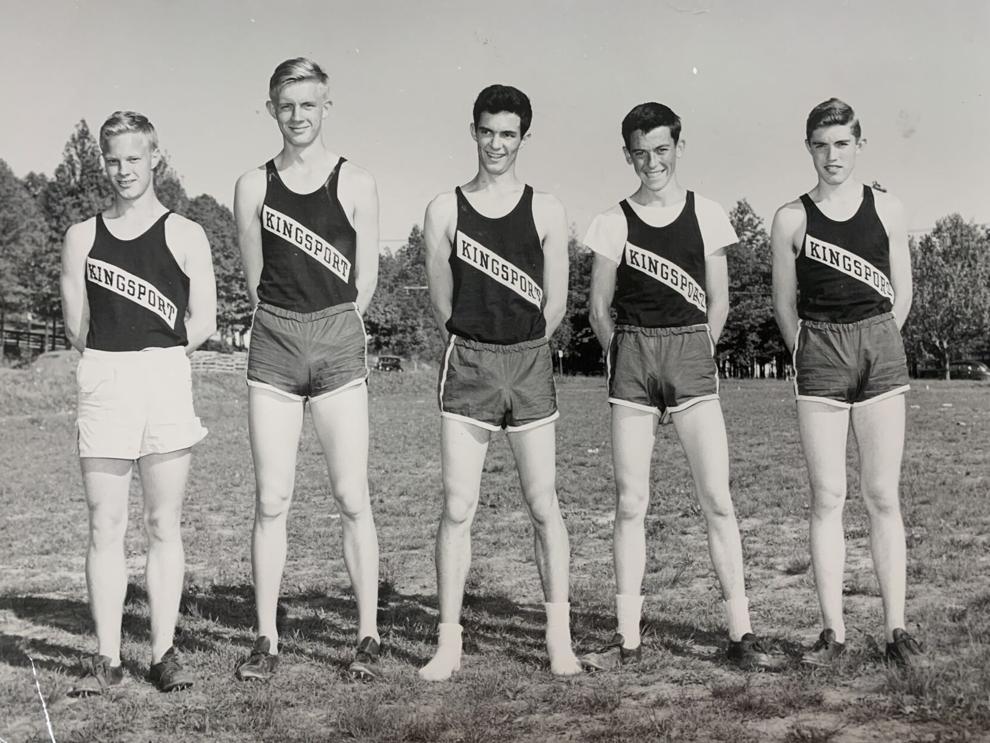 Osborne made the state outdoor meet twice. His best finish came in 1951 when he placed fourth in the mile.
"At the state meet in 1952, there was a sprint at the end between three or four of us in the mile," he said. "I got tangled up with some of the other runners and we eventually all got disqualified, so I never won anything at the state meet. On the other hand, one of my neighbors was Harry Wright in Kingsport and he won about seven state titles."
Even though Osborne never achieved glory at the state level, he gained some notoriety by running 4:38.8 at the East Tennessee regional track meet held in Oak Ridge in 1951. Osborne was believed to have broken the state record, though he found out later that he had just missed it.
"There was actually a runner from D-B back in 1930 that had set the state record in 4:38.0, so I had actually missed the record by less than a second," Osborne said. "In that race, I had left it all on the track, so to speak, and didn't do well in the state meet the next week."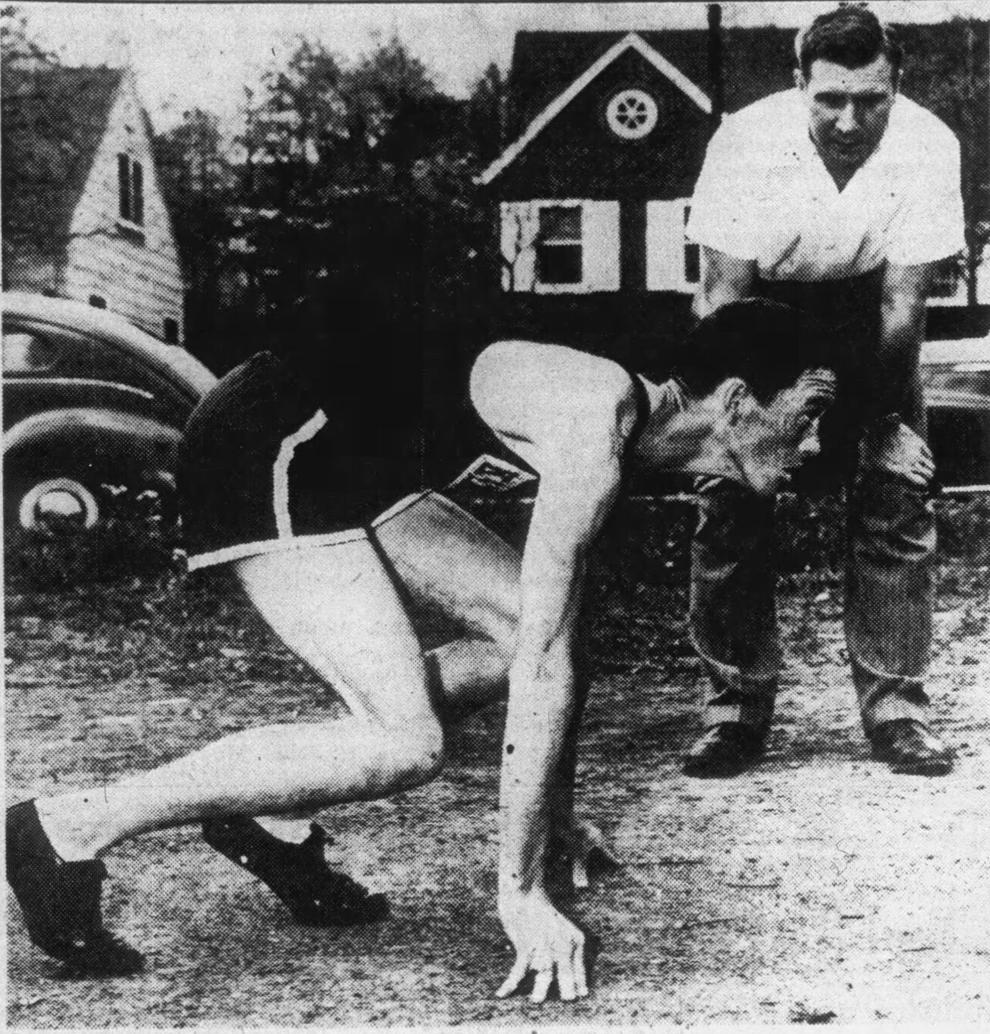 OVERSEAS STAR
Osborne graduated in 1952, enlisted in the Army and arrived in Japan in July 1953, the same month that the Korean War armistice was signed.
"I never saw any action while I was over there," Osborne said. "I got there in the same month that they stopped the fighting. My main job was in radio and I did Morse code. Most people can't read it nowadays, but I can still remember it all."
According to Osborne, a sergeant of the 356th Communications Reconnaissance Company (Camp Matsushima), he was instrumental in starting a track team for the Northern Command in 1954. To say that Osborne was the star of the team would be an understatement.
"There was a meet that we did in 1955 in Sendai that I ran four distance races and won all of them," he said. "I was pretty tired after that, but one of the only things I had to do in my off time was run."
In the Northern Command meet, Osborne won the 1,500-, 5,000-, 10,000- and 3,000-meter steeplechase. The events were run over a two-day span.
"In order to be good at the steeplechase, you had to learn how to hurdle," Osborne said. "I never learned how to hurdle and just jumped over them. I know I lost a lot of time doing that, but I never had anyone to teach me how to do it right."
In all, Osborne raced 24 times in Japan and was victorious in 19 races.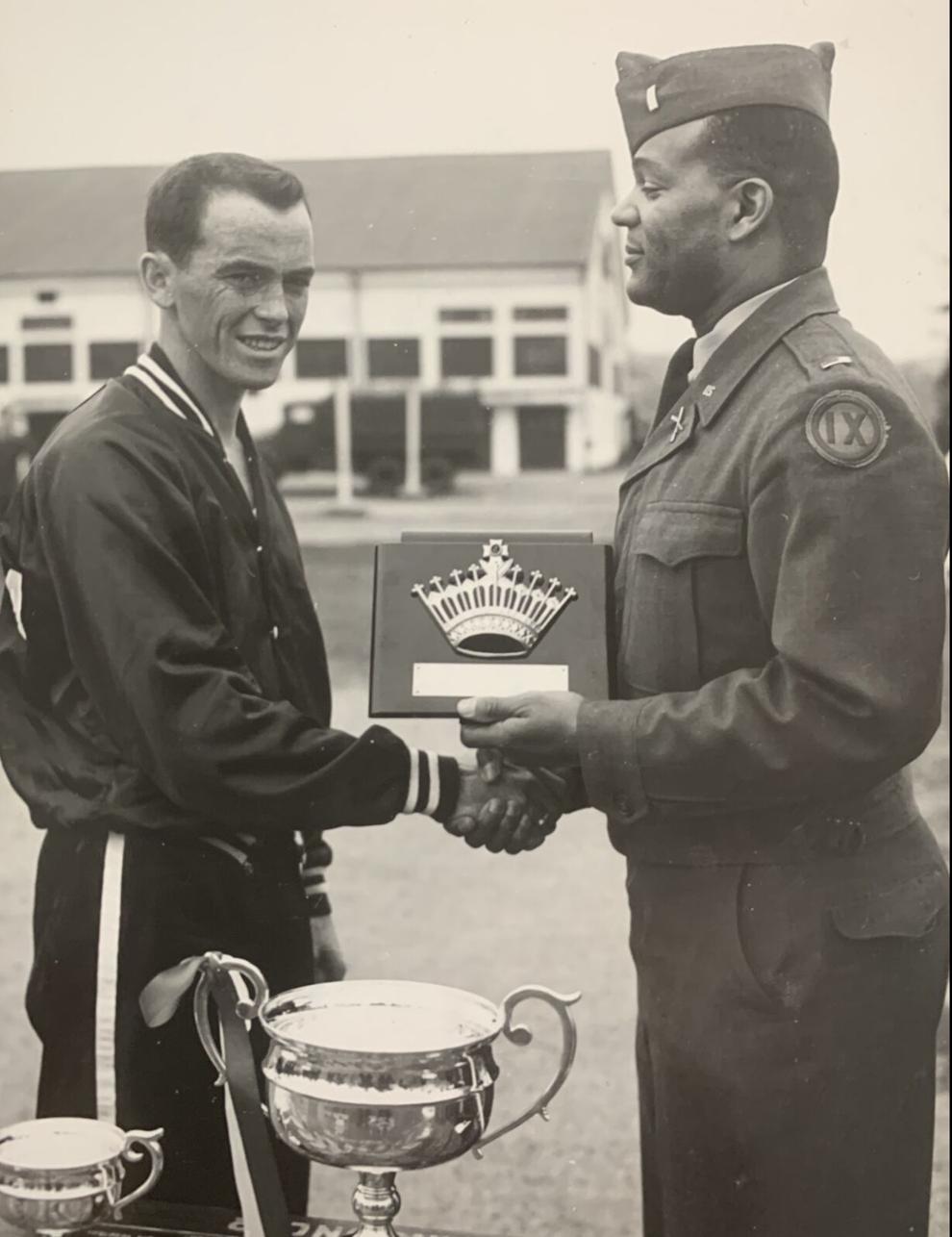 He also played on the basketball team and made the all-conference team, which in turn played the Baltimore Bullets in a 1954 exhibition game in Japan. Osborne was guarded by former No. 1 overall pick Frank Selvy and collected six points off him.
Osborne set numerous records in the Far East Games, including the 5K, 10K and steeplechase, and broke the tape three times in the Northern Japan Cross Country Championships.
After being discharged in 1955, Osborne had scholarship offers galore from places like Southern California, Maryland and Ohio State.
START OF SOMETHING GREAT
"My plan was to stay at State for a quarter and then transfer up to Maryland," Osborne said. "Back then, East Tennessee State didn't give scholarships for track, but I guess Ollan (Cassell) and I kind of changed that.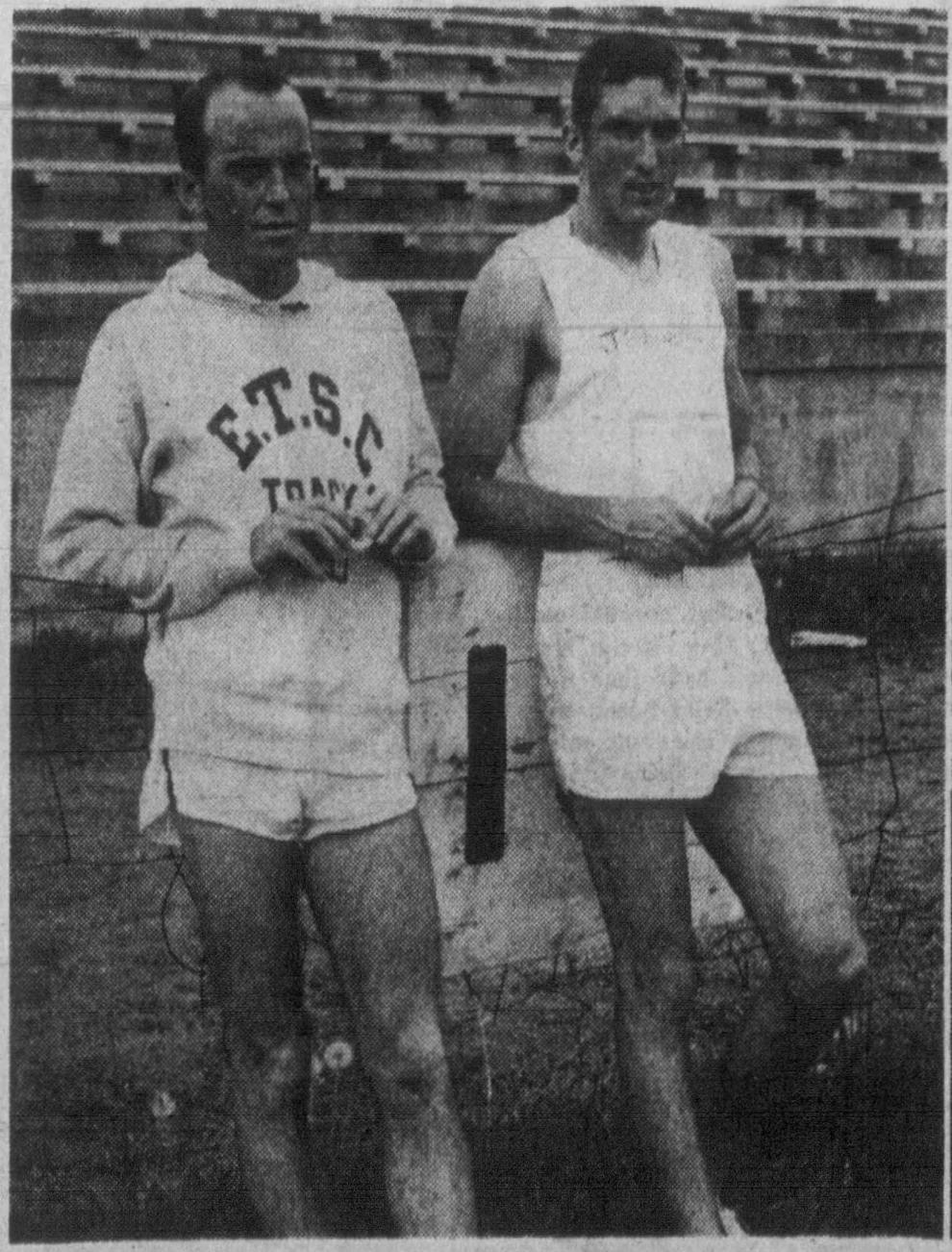 "I always used to joke with my friends that I knew Ollan before he became the head of the AAU and a gold medalist. Ollan is just like me: an old country boy from Scott County."
Osborne was, of course, as known to be as good as advertised, and plenty of open pleas around campus urged him to stay.
Upon Osborne's arrival, the only distance running was in the spring track season. But he talked Crocker into letting him run in a cross country race in November 1955.
"Coach Crocker gave me $25 and I went down to William Jennings Bryan College down in Dayton for a meet," Osborne said. "I had a jersey made up, put on my suit and tie, and got a bus ticket to go down there. I think I ended up either winning or getting in the top three.
"Back then, you could get a good meal for a dollar and I got a room that night. When I got back, I gave Coach Crocker five dollars in change back."
ETSC had a fully organized team in the fall of 1956. Buddy Hartsell, Melvin Johnson, Billy Furchess, J.D. Estep, Don Blackburn, Ross Shipley, Gordon Nidiffer and Osborne made up the first team.
The group represented ETSC for the first time in an on-campus meet against Tennessee. The Bucs ultimately lost the 3-mile dual meet, but Osborne finished second to UT's Norman Stone (15:04 to 15:18).
"Coach Crocker was such a gentleman and he told me when I started that he didn't know much about distance running and he let me do a lot on my own," Osborne said. "I was basically the other runners' coach, too, since most of them didn't know much about it."
MEMORABLE 1957
Following a successful track season in 1956, Osborne was ready to make some big leaps.
Osborne lit up the track several times in the spring of 1957, including running the mile in 4:21.8 and the 880-yard run in 1:57.0 for two victories at the Ohio Valley Conference meet. Crocker then decided to take Cassell and Osborne to the NAIA national track meet in San Diego.
"I had actually gone out to California the year before and ran the 5,000 but dropped out," Osborne said. "When the president of the college found out I was going back out there, he questioned Coach Crocker's reasoning. In other words, (the president) didn't have much confidence in me."
Instead of putting Osborne back into the 5K, Crocker entered him in an event new to the meet but familiar to Osborne: the steeplechase.
And Osborne showed out for the Bucs.
"What's funny is that the race was actually a 2-mile steeplechase," he said. "For some reason that I never figured out, the event was longer that day. I ended up winning and if old Balboa Stadium is still standing today, I still hold the stadium record for the 2-mile steeplechase because that's the only time they ever ran it."
Osborne's time of 9:46.8 for the odd event propelled him into a stellar cross country season. For his exploits, Osborne earned Little All-America honors.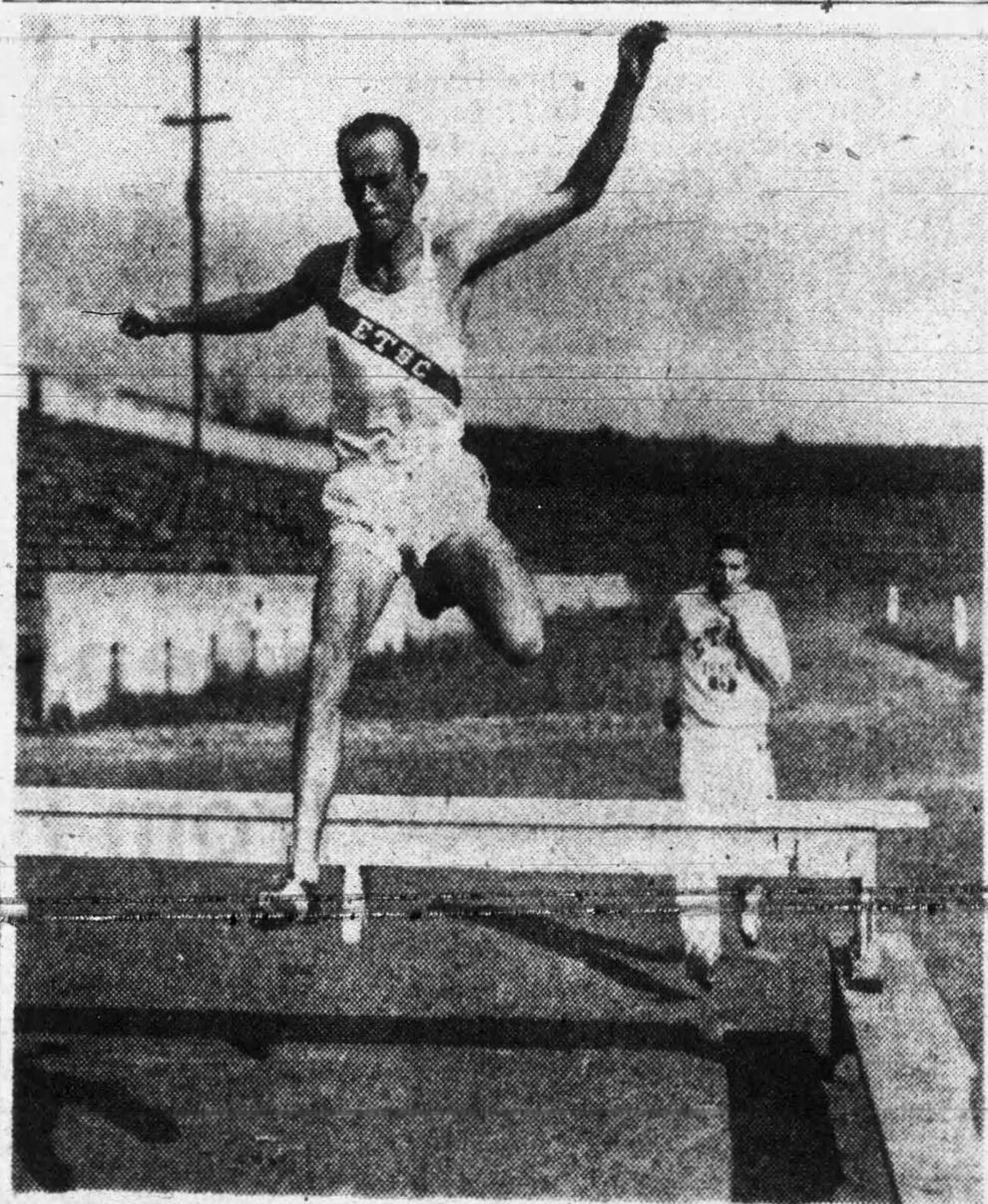 The newly minted NAIA national champion added another laurel to his long track record in December at the annual National Junior AAU championships in Louisville, Kentucky.
In a field of about 100 runners from colleges across the country, Osborne placed fourth in the 6-mile event behind NCAA champion Jerry Smart (Houston), Reggie Darley (Houston) and Garrett Williams (Chicago).
"In my time at State, we never competed in the NCAAs because we didn't have the enrollment," Osborne said. "We competed in a lot of other national events like the NAIA and AAU meets."
CREATION OF A LEGACY
Over his career from 1955-58, Osborne never lost in the mile or 2-mile and won 49 races.
Upon graduation, he held school records in the mile (4:18), 2-mile (9:30) and steeplechase. He was inducted into the ETSU Athletics Hall of Fame in 1986.
Osborne says that he doesn't run anymore but enjoys watching his two grandsons compete.
"I guess it's kind of in our blood," he said. "It's easy to look back on what you did over 60 years ago as an old person and say if I could've done this or that differently than I might have been faster.
"It's nice to be remembered, though, as someone that started something that has grown into what the program at East Tennessee State is today."