ROGERSVILLE — Hawkins County authorities are investigating a suspicious fire involving three vehicle haulers and several vehicles that lit up the sky near Rogersville and was visible for miles around.
At around 10:30 p.m. Thursday, multiple volunteer fire departments responded to 5106 Highway 11-W, a vacant lot located between the Stanley Valley Road and Blevins Road intersections.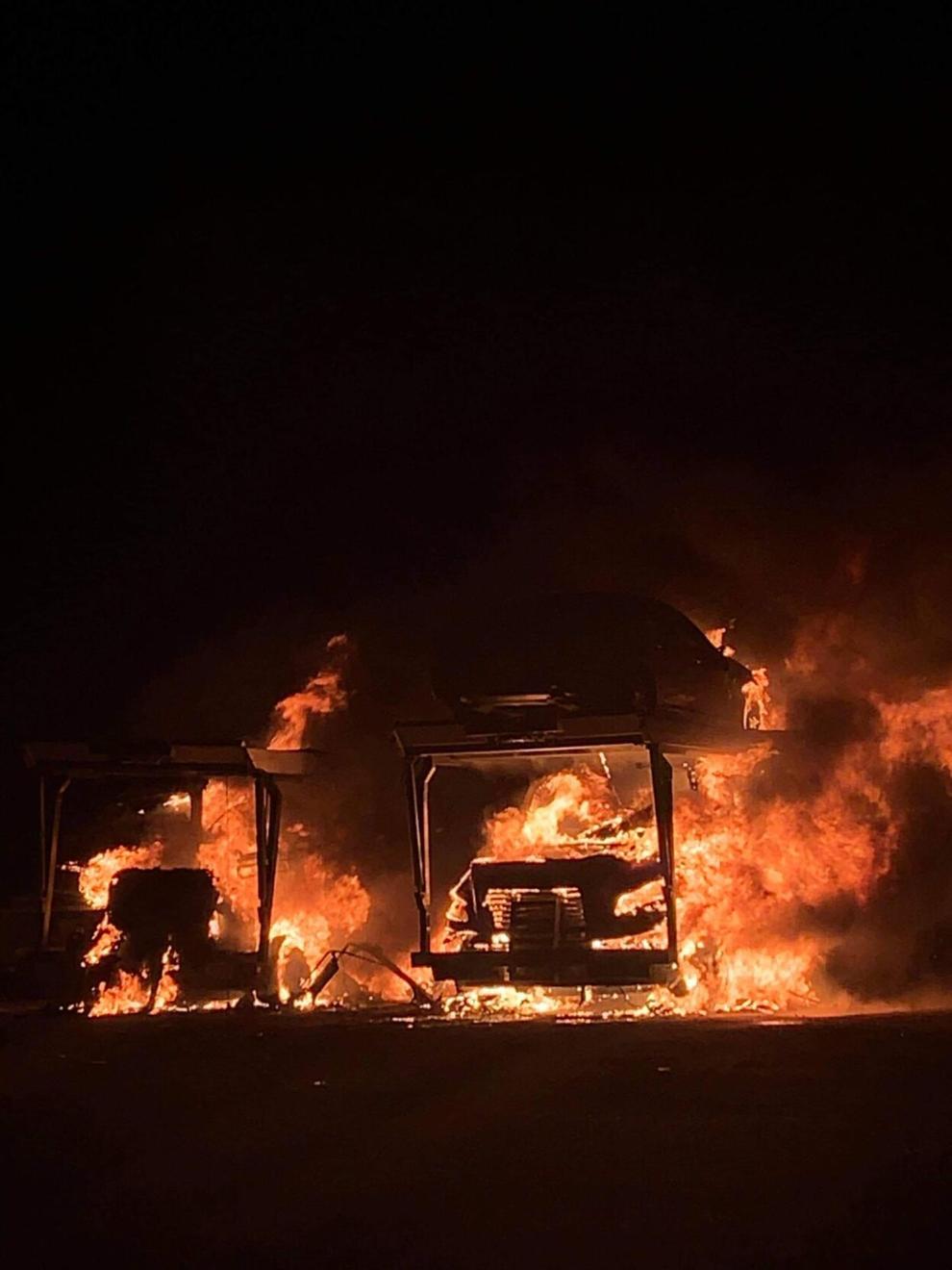 Stanley Valley VFD Assistant Chief Chris Vaughan told the Times News that three large car haulers parked in the lot beside each other were ablaze, and the flames were visible for several miles.
"We determined it was three separate tow trucks, and those trucks each have an elevated platform above the cab," Vaughan said. "One truck actually had three cars on the trailer and one of them on the pull-behind. One truck didn't have any on it, and then the third truck had one car on it."
Vaughan said there was also a large camper within close proximity to the fire, but firefighters were able to save it as well as two dump trucks parked on the lot.
"It took quite a while to suppress the fire," Vaughan said. "With vehicles you have quite a bit of chemicals, and we had to deal with the gasoline leaking from the vehicles. Then you've got the magnesium in the steering column."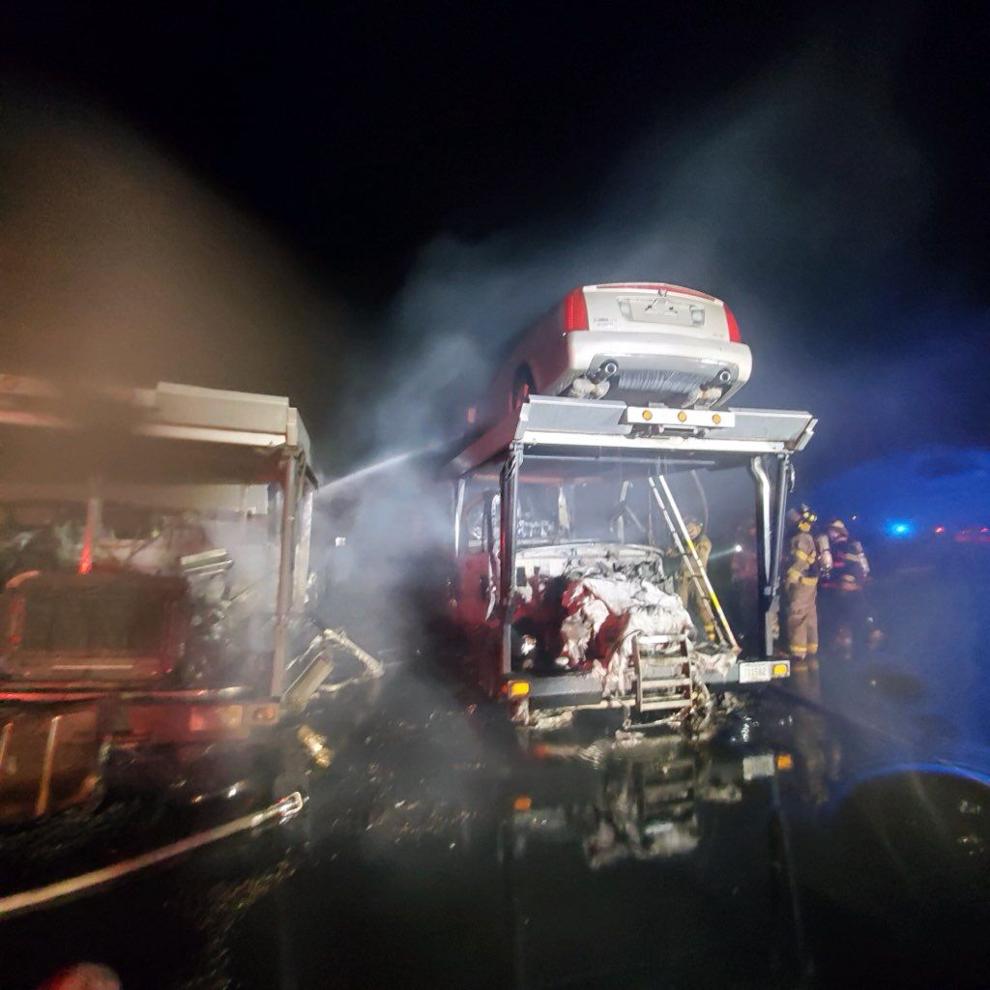 Vaughan added, "The thing that was the hardest was we had multiple explosions from tires blowing out, windows blowing out, a lot of hazards. We went vehicle to vehicle and put them out one at a time. Luckily everyone was able to work together and get the fire under control, and no one was injured."
Assisting Stanley Valley at the scene were volunteer firefighters from Striggersville, Persia, and Surgoinsville.
Vaughan described the fire as very "odd" and highly suspicious. The identity of the owner of the trucks, trailers and vehicles wasn't known as of late Thursday.
"I've never seen three car haulers and five cars all burning at the same time side-by-side," Vaughan said. "It made a big fire."