ROAN MOUNTAIN — Michelle Donaldson lost everything to her addiction. Her home. Her job. Ties to family and friends were strained and severed.
She even lost her husband to addiction.
Looking back on the 13 years she and husband were living as functioning substance abusers in Pennsylvania, Donaldson said opiates were a comfort to her.
"I had a back issue and they prescribed me opioids," Donaldson, 48, said of how she and her husband got addicted to prescription medications. "I was traveling for (work) at the time, which just compounded the back problems. The prescriptions kept going up in strength to help with that and I don't know when it happened, but it just took hold."
It was a hold that lasted for more than a decade, and one that dramatically changed her life forever.
A FUNCTIONING ADDICT
When Donaldson was growing up, she and her family moved around a lot, especially since her father was in the military. This carried over into adult life. At the time she and her husband became addicted to opioids, the couple were living in Pennsylvania.
Donaldson worked at a bank for 15 years, rising through the ranks to become an assistant vice president. Her husband, Zach, a union worker for a water company and later a glass company, was diagnosed with the pulmonary disease sarcoidosis, which eventually prevented him from working on a regular basis.
"As much as I was at the ER for him in the middle of the night when he couldn't breathe, trying to help him and care for him, we were doing prescription pills. (The pills) then led to heroin, which impacts your breathing," Donaldson said.
The drugs were making Zach's condition worse.
At one point, when Zach was still working and out of town in West Virginia on a job, Donaldson overdosed. Her mother found her and took her to the hospital. Soon after, Donaldson did her first stint in rehab.
Unfortunately, it didn't take and the couple continued using opioids.
"We took trips to Baltimore twice a day sometimes to get heroin," Donaldson said. "I still had something in me saying you're not doing stuff that's right, but my heart would drop when we would reach a certain exit (to get the drugs)."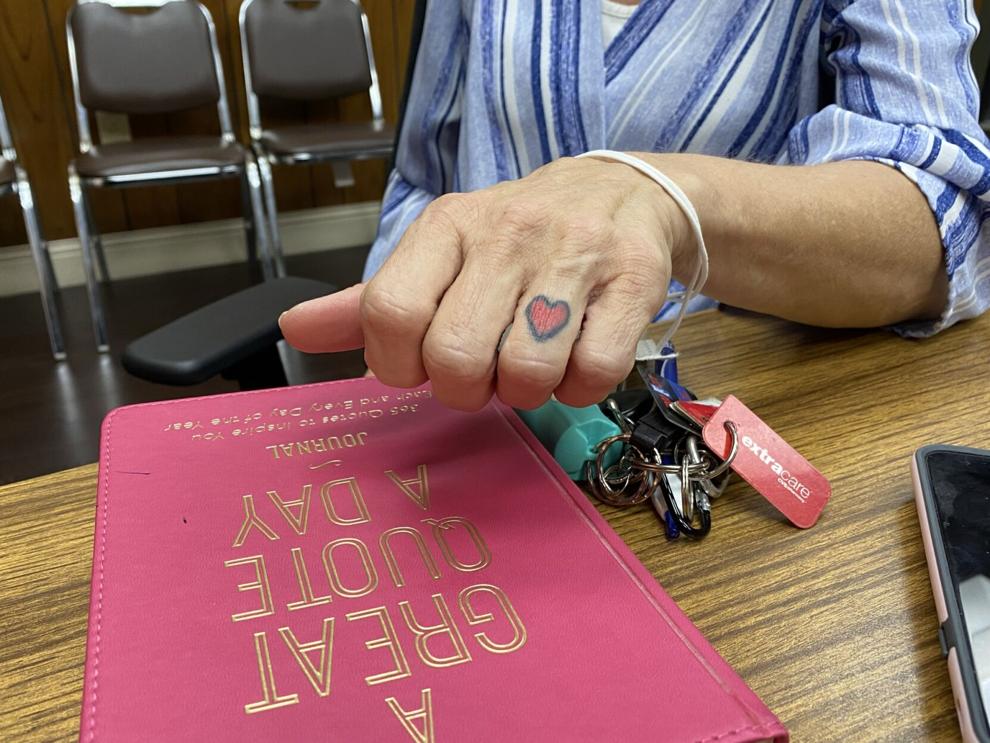 LOSING EVERYTHING IN LIFE
Three and a half years ago, Donaldson and her husband were living in a motel. They had become exactly what they said they would never be. She was on her way to work while Zach was on the way to get their drugs for the day. When she came home from work, Donaldson found her husband's body cold and lifeless.
He was 43.
"The stigma and shame for asking for help and getting medically assisted treatment stopped us from getting the help and treatment we needed," Donaldson said. "The day before (Zach) overdosed, he called the clinic to see about getting us in and getting help."
According to the Tennessee Department of Health, 3,032 Tennesseans died of a drug overdose in 2020, representing a 45% increase from 2019. Opioids have consistently played a role in drug overdose deaths in the state and were involved in 79% of overdose deaths in 2020.
Sullivan County had 60 overdose deaths in 2020, with 45 of those being attributed to opioids.
"Before my husband passed away, I would say the thought (of suicide) crossed my mind. After my husband passed away, even though I felt like I wanted to die ... when I lived up north it was not a matter of 'if' she's going to be next, it was 'when' she was going to be next," Donaldson said. "If I had stayed (in Pennsylvania) I'm sure I wouldn't be alive. The pain I was going through, I didn't want anyone else to go through that."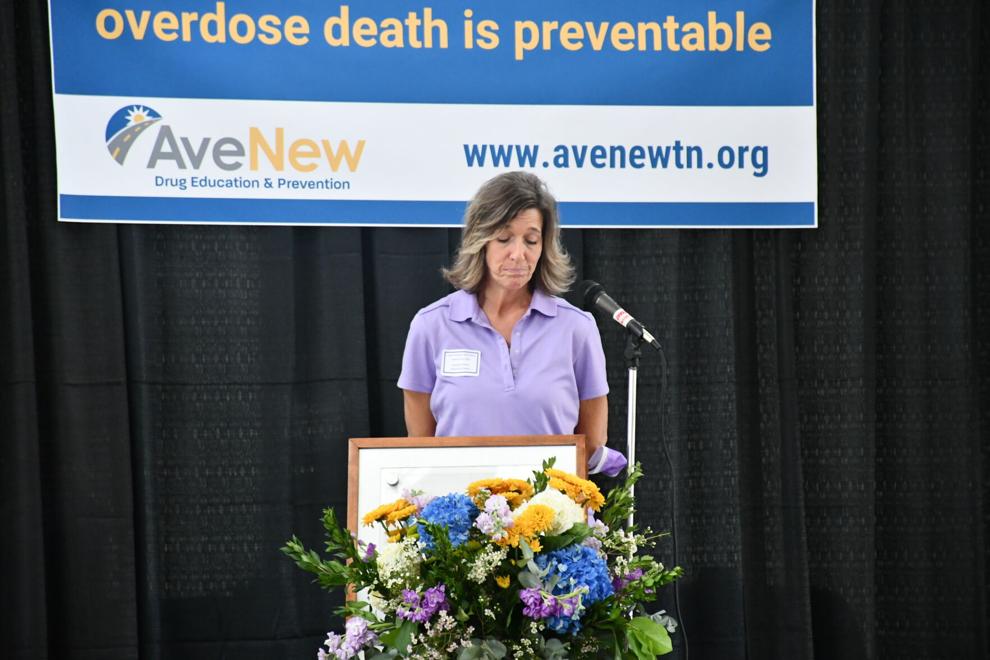 THE ROAD TO RECOVERY
Thankfully, Donaldson as able to get help at Overmountain Recovery in Johnson City about four years ago and get the medically assisted treatment she needed to work through her addiction, her grief and other issues.
However, the road to recovery wasn't always a smooth one. Donaldson got arrested for the first time after coming to Tennessee. She was in treatment, but said she still had that diseased mind caused by years of drug addiction.
"I was tired of crying all the time about my husband, so I took a Xanax and it didn't mix well with my treatment," Donaldson admits. "I had to learn a whole new life plus work through my grief."
About six months ago, Donaldson got off the medically assisted treatment and is 100% clean. She lives in Carter County, works at a place that feeds the needy and recently visited her daughter and two grandsons who live up north. In August, she shared part of her story of addiction, her treatment journey and her life in recovery at a recent Opioid Awareness Day event at the Kingsport Farmers Market.
It was the first time she had spoken publicly about her years as an addict.
"I do want to take (my story) to the next level, but I don't know exactly what that is yet," Donaldson said. "I just keep praying about that. I want to do it the right way and have the right impact and do what's right for me right now.
"I want people to know that no matter how deep you get, there is a way out, there is hope and there's freedom in recovery."
Angela Hagaman, director of operations of the Addiction Science Center at ETSU, said there is a great deal of stigma and shame about substance use disorder and the use of medication for recovery.
Therefore, many people who are in recovery do not wish to put themselves out in the public and tell the story of their struggle, Hagaman added.
"Michelle is one of those rare folks who is willing to be brave and share her story and talk specifically about the shame and stigma she encountered when she first wanted to use medication," Hagaman said. "I am so thankful she is willing to share and that she is now a person who can not only thrive in her personal life but also help others."
View the rest of the Meth Mountain series by clicking here or visiting this link: https://www.timesnews.net/news/meth_mountain/.