ROGERSVILLE — William E. Phillips II has served Hawkins County as an attorney for more than 19 years. Now he will serve the Third Judicial District as its newly appointed circuit court judge, all while preserving a family legacy.
"It's a humbling honor," Phillips told the Kingsport Times News after his swearing in on Tuesday. " I found out on Friday afternoon that I had been selected by Gov. Lee. It happened very quickly. But I'm really looking forward to it."
Tennessee Gov. Bill Lee appointed Phillips to fill the vacant seat left by Thomas Wright, who retired earlier this year. Phillips will complete the existing term, which ends Sept. 1, 2022. The newly named judge plans to run in the May primary.
Phillips, 44, is the city attorney for both Rogersville and Church Hill. The Rogersville native is also an attorney at the law firm Phillips and Hale, which was founded in 1916.
His family history expands past the Hawkins County firm, however.
His father, William Erwin Phillips, practiced for 45 years and served as the city of Rogersville's attorney before he passed in January 2021. Phillips' grandfather was also a chancellor while his uncle was a Tennessee Criminal Court of Appeals judge and a Nuremberg war crimes judge following World War II.
For Phillips, the new judgeship is a way to keep his family's work going.
"My family has practiced in this region for 105-plus years," Phillips said. "It is just a great legacy and I want to contribute to that legacy. I felt called to continue that legacy. It's a job that I know I can do, and I think I can do it fairly and competently."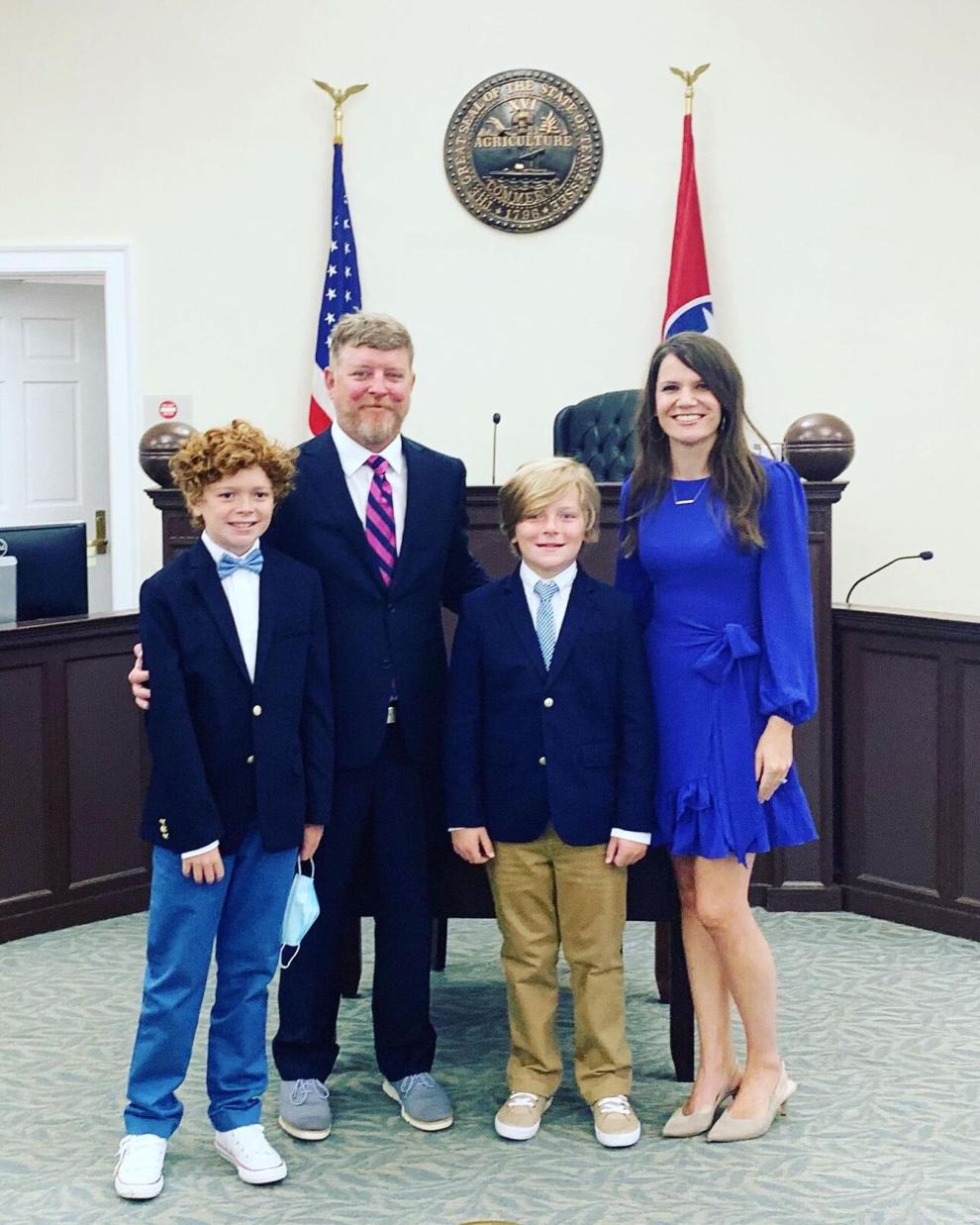 At the swearing in, Phillips was joined by his family, including his mother, his sons Will, 12, and Mac, 10, and his wife, Erika Wolfe Phillips, who serves as the director of coordinated school health for Hawkins County Schools. His wife held the Bible passed down from his great-grandfather, who founded the Phillips and Hale firm.
The Third District judgeship offers a new way to continue serving Hawkins County and beyond.
"It's a new adventure," Phillips said. "It carries some pretty heavy stakes. Every controversy before you matters a great deal to the litigants. You have a lot of responsibility. I look forward to meeting a lot of new people in the counties. I'm excited about it."
Try the Kingsport Times News app today. Download here from Google Play and the App Store.