Area teachers of U.S. history and government and their students have already examined or will examine 9/11 before Thanksgiving.
Methods include viewing documentaries or hearing stories from students about family members' memories and experiences. Additionally, teachers share their recollections.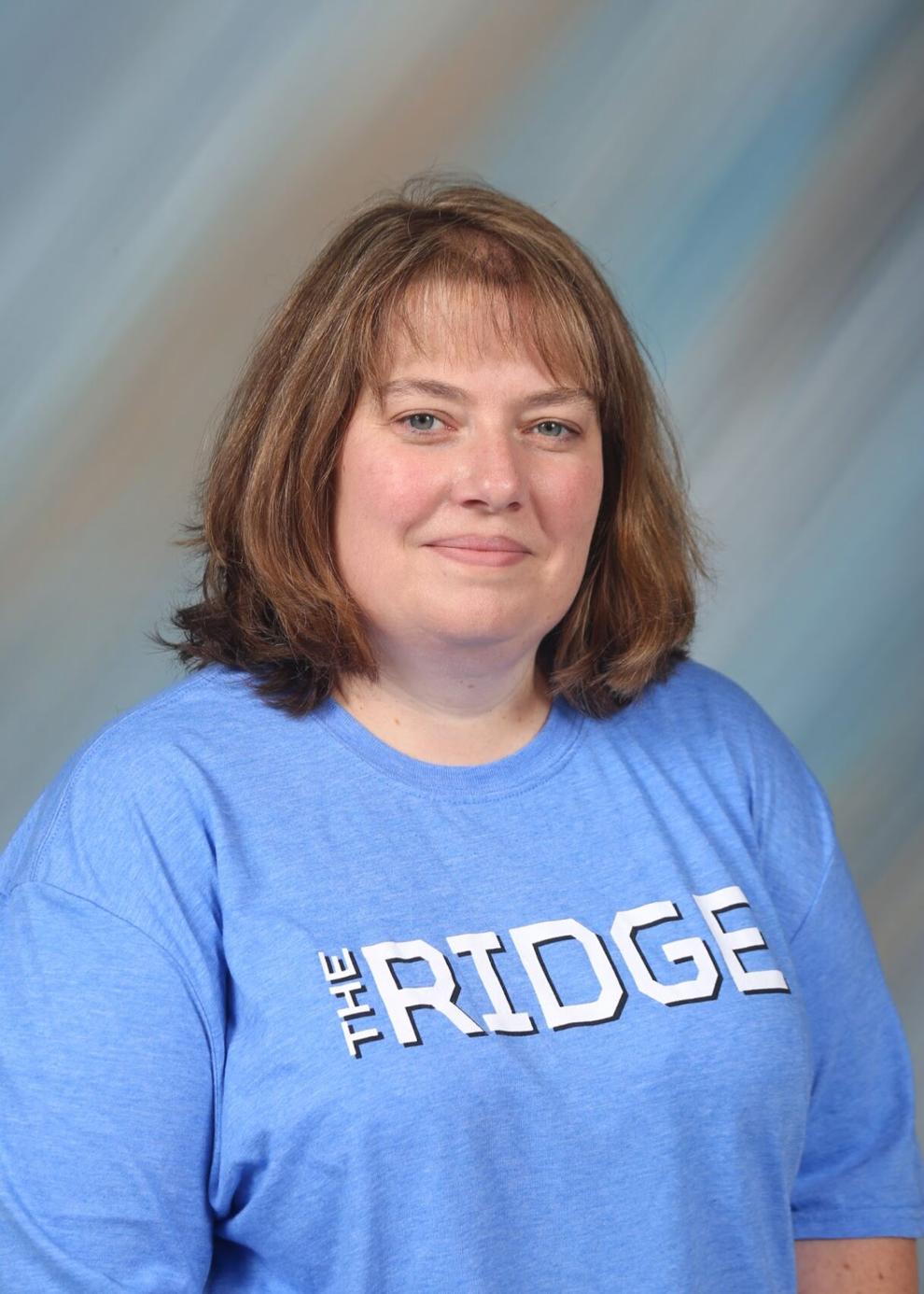 KRISTY SPROLES, WEST RIDGE HIGH SCHOOL
"Every year since 2001, on Sept. 11, I stop what I am currently teaching and focus on the events of 9/11," said Kristy Sproles, a U.S. history, Advanced Placement U.S. history and AP European history teacher. She is a former Sullivan Central High School history teacher.
When 9/11 happened, she was a third-year history teacher who watched events unfold on television along with her students.
Since Sept. 11 is a Saturday this year, she planned the discussion in her classes for Friday, Sept. 10.
"I show a documentary called 'America Remembers,' which chronicles all of the horrific and terrifying events of Sept. 11, 2001, and the days that followed through the eyes of CNN reporters. Since the video was produced shortly after 9/11, I often stop the video to discuss updated information, to share my personal experiences, and to give students the opportunity to ask questions."
Sproles said she also shares her personal experience from that day. She said the automotive teacher at Central came by her room and told her "we had been bombed," which she learned was not at Central but in New York City.
"We watched TV the rest of the day," she recalled.
Aside from the documentary, she solicits information from students who had relatives in the Pentagon, New York City, the military or other positions that dealt with 9/11.
"At the end of the class, students are given the opportunity to reflect on their feelings in a journal entry titled 'How to avoid another 9/11.' I have found that discussing 9/11 is now more about facts and content, rather than emotion," she said.
"It's just another historical event now."
She said discussing the events of 9/11 is starting to feel very similar to teaching World War I or World War II.
"I am certainly interested to see how discussions about 9/11 evolve this year based on the current state of affairs in Afghanistan."
JIM SMITH, WEST RIDGE HIGH SCHOOL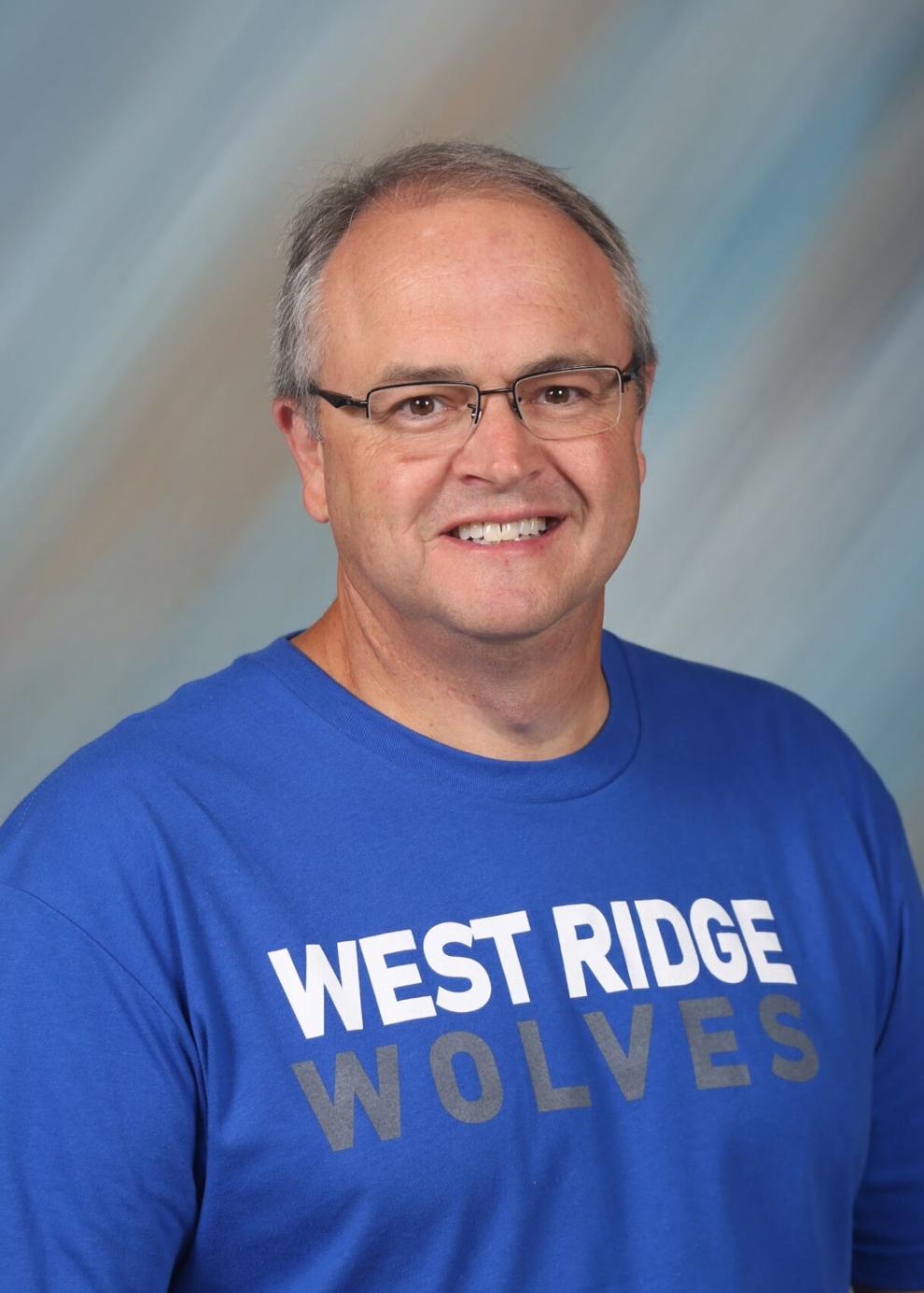 Jim Smith, a 15-year teacher, formerly taught at Sullivan South High. He teachers government and AP U.S. history.
"In the past, I've shown video, not the same ones," Smith said of various documentaries over the years. His government classes will treat 9/11 like a current event of sorts just as the evacuation of Afghanistan in the news today. He said students aren't often sure of the reason the U.S. military was in Afghanistan, basically a response to 9/11 that led to the capture and death of the mastermind of the carnage, Osama Bin Laden.
At the time of the attacks, Smith was working at Citigroup in Gray, ironically on a plan for the building and to maintain operations in case an accident occurred on site. He recalled lots of TV watching of events unfolding that day.
"These kids weren't born yet," Smith said of questions like "What happened? Why were we in Afghanistan?" However, he said often two or three students in a class will have relatives who have served in Afghanistan.
In government classes, Smith assigns students to seek five or six sources on a contemporary issue like the pullout from Afghanistan because students don't get a lot of news.
Another issue is the increased security measures that came after 9/11 and never went away, including restrictions on air travel and limitations on tourists visiting the U.S. Capitol.
"It's the normal to them. To me, it's like the new normal," Smith said.
JASON SWINEY, DOBYNS-BENNETT HIGH SCHOOL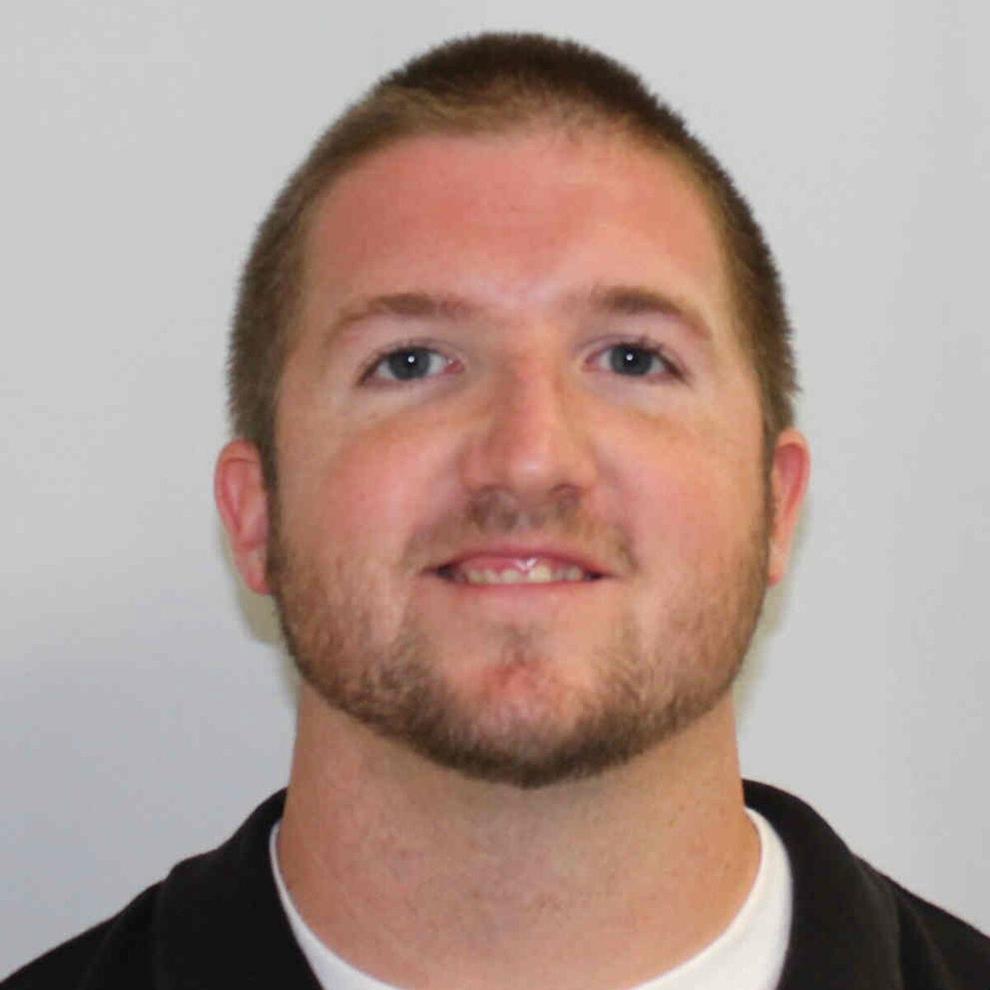 Jason Swiney teachers regular, Honors and AP U.S. history. He has been at D-B for 11 years, following two at Sullivan South.
He said D-B sticks to a chronological schedule in history, which means 9/11 would come up in November during the fall term or April in the spring term. However, he said the school's Air Force Junior Reserve Officers Training Corps does a remembrance and the school holds a moment of silence on or near the anniversary every year.
"We take a multi-disciplinary approach to teaching students about the events of 9/11/2001 as well as the aftermath of the attack. The 9/11 attacks are included in the Tennessee State U.S. History Standards, and we cover the events in detail in U.S. history class when we arrive at that part of the curriculum.
"In addition, United States government classes discuss the events of 9/11 in the context of the powers of both the executive and legislative branches of the federal government.
"Finally, the elective class global affairs explores the events of 9/11 in detail and researches the implications of foreign policy decisions made since the attacks. Obviously our students are reminded of the 9/11 terrorist attacks every year on the anniversary of the event as the ROTC instructors deliver a memorial statement and the student body observes a moment of silence to remember the victims of the attack," Swiney said.
Here is the content standard in the Tennessee U.S. history standards that guides instruction for U.S. history class: "Describe the impact of the September 11, 2001 terrorist attacks on the World Trade Center and the Pentagon, including: the response of President George W. Bush, wars in Afghanistan and Iraq, and continued efforts to combat terrorism globally."
Swiney, like his West Ridge colleagues, said he has students who don't connect 9/11 with Afghanistan. "Some of them are dumbfounded, saying, 'What's going on in Afghanistan? Why are we over there?' " Swiney said.
ANDY IRVIN, DOBYNS-BENNETT HIGH SCHOOL
Irvin, in his 11th year teaching for KCS and seventh year at D-B, started his career at Davy Crockett High School for three years before coming to Kingsport City Schools. He teaches U.S. history and global affairs at D-B.
"We (in global affairs) talk about Sept. 11 and the war on terror as a way to understand the last 20 years of foreign policy is engaged in other parts of the world," Irvin said. As he gets older, he said he realizes, and tries to explain to students, that historical events are not as far apart as younger people think, with the Bay of Pigs in 1961, Kennedy's assassination in 1963 and the Vietnam War that ended in the mid-1970s taking place within a 15-year span.
From another perspective, Irvin said 9/11 and the attack on the U.S.S. Cole marked the rise of terrorism and sparked the War on Terror. He was a student at Milligan College when the attack happened and said he remembers watching the day's events unfold on a television in his dorm.
JOSH FRENCH, DOBYNS-BENNETT HIGH SCHOOL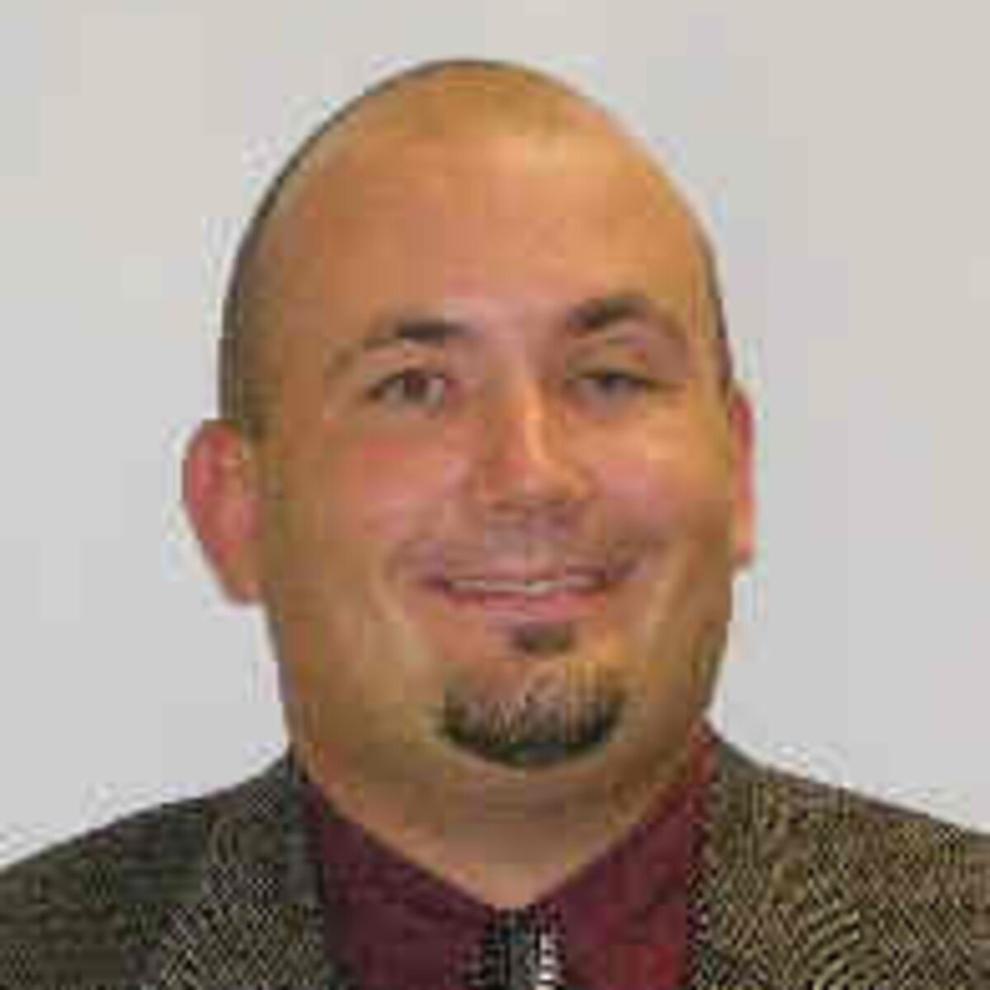 Josh French is in his 14th year at D-B and 16th year in education overall, teaching U.S. history and AP human geography. Near the end of the semester, following the state curriculum, French said he guides his students through 9/11 and the ensuing global War on Terror with "tons of video clips" to capture a "moment of infamy."
Like Irvin, he remembers being a student at Milligan College on 9/11 down to what he was wearing and what he ate. He got out of a humanities class early because he scored well on a mid-term exam and had planned to play golf with friends until he came back to the dorm to find his roommate watching events on television.
"The guy across the hall from me, he was from New Jersey and his family worked in New York," French recalled. "The student's father was OK, but the son didn't hear from him until about 11 p.m. that night as phone lines were down or jammed with calls."
French said he uses clips of then-President George W. Bush at the rubble of the site and a video of him throwing out the first pitch for the Yankees at the World Series. He also emphasizes how the nation came together for the common good.
"You see people lined up out the door to donate blood," French said.
He also noted it helps that most students know someone who has family who served in the military during the war on terror or someone who served.
Among "infamy" newspapers in his room are a Sept. 12, 2001 USA Today about the terror attacks, a Nov. 25, 1963 Kingsport News reporting presidential assassin Lee Harvey Oswald being "gunned down in jail; The Evening Star (a Washington, D.C, paper) reporting John F. Kennedy's death Nov. 23, 1963, although it was an Extra misdated Nov. 22, 1963; and a St. Louis Star-Times from Dec. 8, 1941 with the text Franklin D. Roosevelt's "day of infamy" speech the day before about the Japanese attack on Pearl Harbor.
JOSH PETERSON, VOLUNTEER HIGH SCHOOL
Josh Peterson is a five-year history teacher at Volunteer who taught a year before that at Unaka High School. He teaches U.S. history and dual-credit world history. Peterson said Friday, Sept. 10, he plans to present a video documentary and audio of phone calls between folks in harm's way on 9/11 and their families.
"It draw a very emotional response," Peterson said of the calls. The class will have a discussion the following Monday, Sept. 13.
He said the documentary includes footage of the planes hitting the Twin Towers and Pentagon. "It kind of grabs the kids' attention," Peterson said.
The video later has President Barack Obama reporting the capture/death of Bin Laden.
"I was actually sitting in a hospital with my dad," Peterson said. "It popped up on the news. My dad actually thought it was an action movie."
Peterson said he is impressed that most students seem to know the basics of 9/11 and how it lead to Bin Laden's death and almost 20 years of U.S military in Afghanistan that recently ended.
JESSIE MCMILLAN, VOLUNTEER HIGH SCHOOL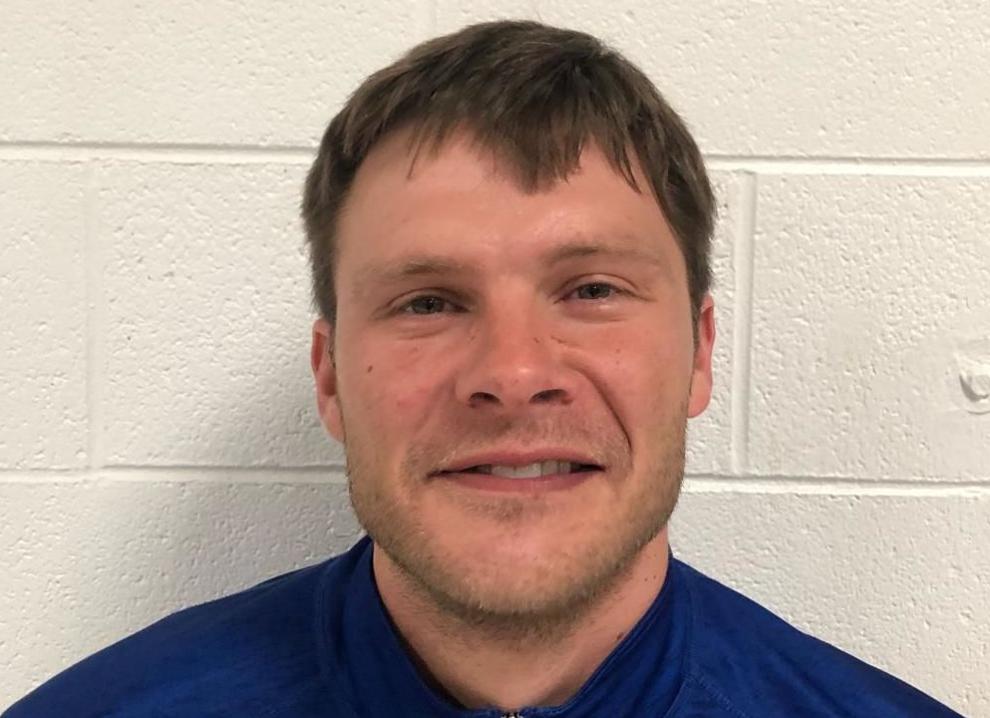 Jessie McMillan, a teacher in his fourth year year at Volunteer and 15th overall, currently doesn't teach 9/11 in his economics, personal finance and psychology classes. However, the head football coach has taught U.S. history in Georgia for four years and government for five. He also taught government for five years while at D-B.
"I typically have shown different videos of the newscasts that happened that morning. The other one I definitely show is 'The Falling Man' by Time about the famous photo that was taken of the man that jumped out of the building," McMillan said.
The man, one of about 200 who fell and/or jumped from the Twin Towers, has never been positively identified. Associated Press photographer Richard Drew took the photo.
"We talk about how our country changed with the War on Terror and the growth of national security and topics of that nature. And I always bring up how united our country became for a short period and how incredible that was. Unfortunately, that was short-lived.
"I tell them my story of being in a college class and another professor walked in and told my professor something and the look on her face is something that has been seared into memory for almost 20 years. I had no idea what she was told at the time, but her expression was something that I will never forget.
"After class, my buddy and I walk out to his car and on the radio (we still had no idea what was going on), a broadcaster is describing what was happening and I thought it was some kind of joke like the old Orson Welles 'War of the Worlds' radio drama from 1938 (some of my students have known the reference).
"I got back to my dorm room and then we realized what was going on. Just the range of emotions from shock to sadness to rage is something that I have not ever experienced, nor hope to ever again. I think most of the students over the years have appreciated my story and how it changed our country."
Try the Kingsport Times News app today. Download here from Google Play and the App Store. https://www.timesnews.net/site/app.html