Like most folks who follow or are involved with local education, I recently was saddened to hear of the passing of Kingsport school board member and former board President Carrie Upshaw.
It came on the heels of the loss of Lib Dudney, a former board member and former president. I also was sorry to hear about her passing.
And the third and latest death in local school board circles was of veteran Sullivan County school board member Jack Bales.
Everybody knows the old saying about bad things coming in threes. These all came in December of 2020, a year all but hijacked by the COVID-19 pandemic.
Most times, folks in public service pass after their time in public life has ended, but Upshaw left us while still serving actively and Bales served on a county school system committee at the time of his death. All three leave legacies worthy of note in Northeast Tennessee K-12 education.
UPSHAW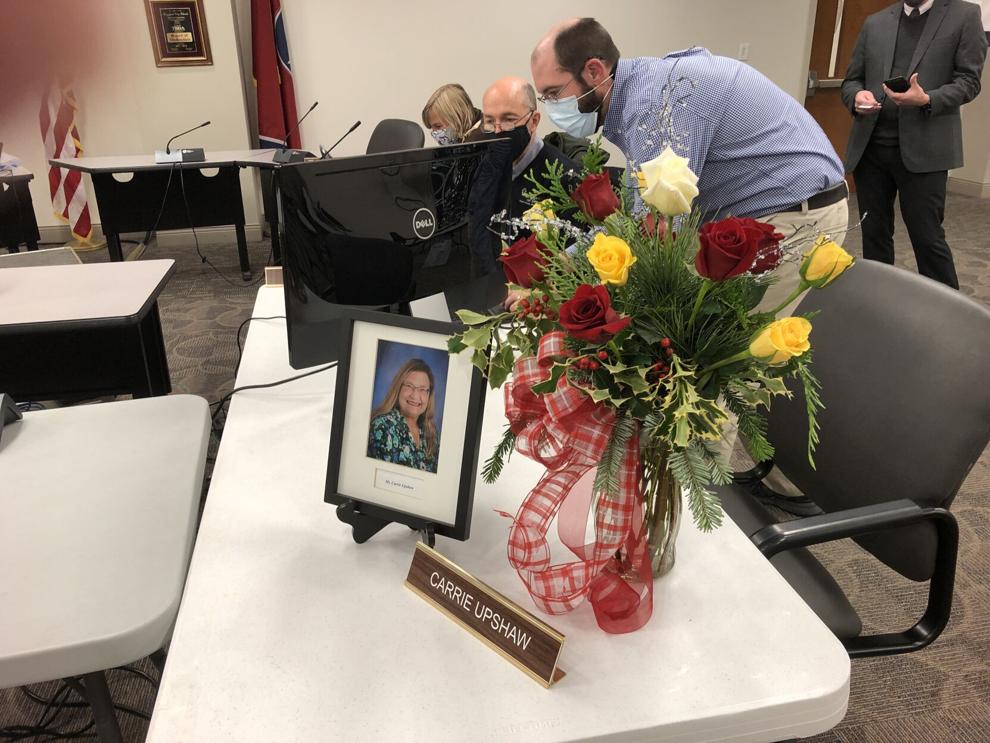 An engineer by education, Upshaw worked for a time in that field. After she became a mother, she was a fixture at Washington Elementary School and then Sevier Middle School. I still remember going to a play at Sevier and seeing her not as a school board member but a parent volunteer.
She also was very active in her church, First Baptist on Church Circle, where she attended, volunteered and worked. Once when a power outage forced the school board to move a meeting she procured the fellowship hall as the venue for the meeting. In addition, she was very active in the Tennessee School Boards Association.
Two things stand out in my mind about Upshaw: the time she made me the "star" of a video presented to Kingsport City Schools teachers at convocation one year and the time she told me about how I was not the first or last to mangle her name.
For the video, I went to the Administrative Support Center and played the part of an intrepid reporter. My job was to knock on a door, have her answer the door and then try to get her to ask a burning question of the day. Her daughter was helping with the video.
This is where my memory is a bit foggy, but I think she then refused to answer the question and I responded with something like "Fine" or "That's OK" and then "I'll just make it up anyway." I'm sure it got a laugh or two when presented, but I always wondered if some teachers thought I actually made up stuff for the paper. (For the record, I do not. Truth, as they say, is stranger and often more interesting than fiction.)
As for the mangled name, Upshaw once told me that her name was presented in various incarnations including Carrier Upshaw and, my favorite, Carrier Upchurch. She then proceeded to tell me I had been guilty of misnaming her, and sure enough I went back to work and searched the archives to find board member Carrier Upshaw.
(As an aside, recently elected board member Julie Byers, who ran as Julie Brinker Byers, in a series of forums on the civic club circuit had her named misspelled seemingly every time. It must be something about Kingsport school board members.)
DUDNEY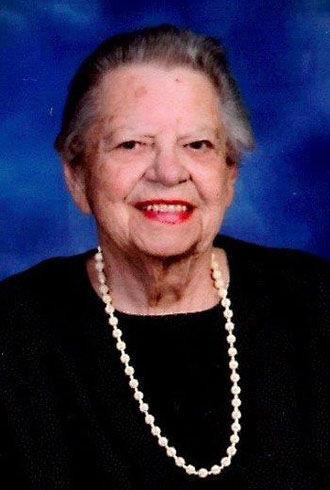 I wasn't as familiar with Dudney but did cover her and interact with her as a reporter, mostly from another publication in my earlier days as a journalist. I never knew her as an active teacher, but she had a long and storied career as one.
A peer of mine, Joe Tennis, once told me she was an avid canner and loved to can on "the farm." She never had any children of her own, but she really had thousands of children as students.
(Funny thing: I first met Joe when he worked for the Times News and I worked for the Bristol Herald Courier. Among other things, we both covered education and first met at a Sullivan County school board meeting. He later came to the Herald Courier, but I eventually left that paper and came to the Times News. Go figure. Nothing personal, Joe, if you are reading this.)
My immediate boss, Content Director Stephanie McClellan, also recalled that Dudney loved to spend weekends on her farm in Piney Flats.
Anyway, Dudney was already an educator, a retired teacher, when she joined the Kingsport school board, as is current President Jim Welch, former member Betsy Cooper, now on the Board of Mayor and Aldermen, as well as others on schools boards throughout the region. They have given to education as teachers and as school board members.
BALES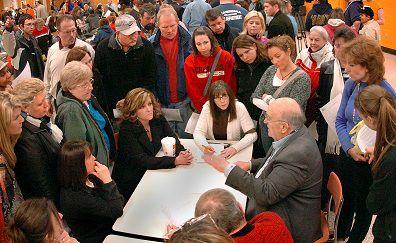 Bales was a continual advocate for "right sizing" the school system in the number and sizes of buildings and the number of employees. He was a chemical engineer by education and retired from Eastman Chemical Co.
The school system opened the new Sullivan East Middle School in January and is to open the new West Ridge High in August, and recently implemented a $15,000 early retirement incentive for eligible teachers. All three are part of a plan to increase teacher pay to make it more comparable to other area systems, particularly the "big three" of Bristol, Kingsport and Johnson City, something he wholeheartedly supported.
However, my funny story about him was I once jokingly suggested he, then-Superintendent John O'Dell and I go in together on a 55-gallon drum of Rogaine, which grows hair or helps keep it on some people's heads.
All three of use were, how shall we say, hair impaired. He and O'Dell took the joke with a smile, and current Director David Cox, who met Bales for the first time at a Teacher Salary Equalization Committee meeting where he was a member, said Bales was very personable and knowledgeable.
LEGACIES
These three should be remembered as advocates of public education through and through, putting the needs of students first. In the discourse of public governance of public school systems, I believe each performed well. Not everybody agreed on everything with them, but at the end of the day their dedication to public education and their service to local school systems should be honored.
(Upshaw and other board members sometimes butted heads with each other, and Bales was not particularly fond of at least one director.)
All that being said, I'm sure that if Carrier Upchurch can somehow read this, she'll notice I finally got her name correct. At least I didn't make anything up or suggest a bulk Rogaine purchase for Jack Bales. Rest in peace, former school board members.
Oh, and as for Dudney, if the newspaper reaches her now, I'd like to know if she is canning up there in the hereafter?
POP QUIZ: Which of these two attended the same church? (This one is tough because the column doesn't mention anything about this. Use your intutition.)
ANSWER: Dudney and Upshaw both were members of First Baptist Church on Church Circle in Kingsport, where Upshaw was a pianist and director of the senior citizen program. Bales was a member and elder at Bethel Presbyterian Church.
Rick Wagner is an education writer for the Kingsport Times News and can be reached at rwagner@timesnews.net or (423) 392-1381.