ROGERSVILLE — Rescuers had covered a one-mile radius surrounding the Hawkins County home of missing 5-year-old Summer Wells at the end of the first full day of searching on Wednesday.
By 8 p.m. Thursday, they were expected to have covered a two-mile radius on ground and another four-mile radius by air.
However, there was still no sign of Summer, who was last seen Tuesday evening walking out her back door on Ben Hill Road in the Beech Creek community of Hawkins County.
Tennessee Bureau of Investiga- tion spokesperson Leslie Earhart asked the public Thursday to continue forwarding Summer's photo and information on social media.
Police and rescuers aren't asking for volunteer searchers from the public at this time, but the public can help spread the word about Summer's disappearance and hopefully generate new tips and leads.
"The circumstances surrounding Summer's disappearance remain unclear," Earhart said. "If we do develop information that she was taken, if we have a suspect and vehicle description, of course we will share that with the public and the media. At this time, that's just not the case."
"The longer this goes, the more concerned we get"
Earhart was joined by Hawkins County Sheriff Ronnie Lawson and Church Hill Rescue Squad Capt. Tim Coup at Thursday's press briefing. Coup is overseeing the search and rescue operation on the ground.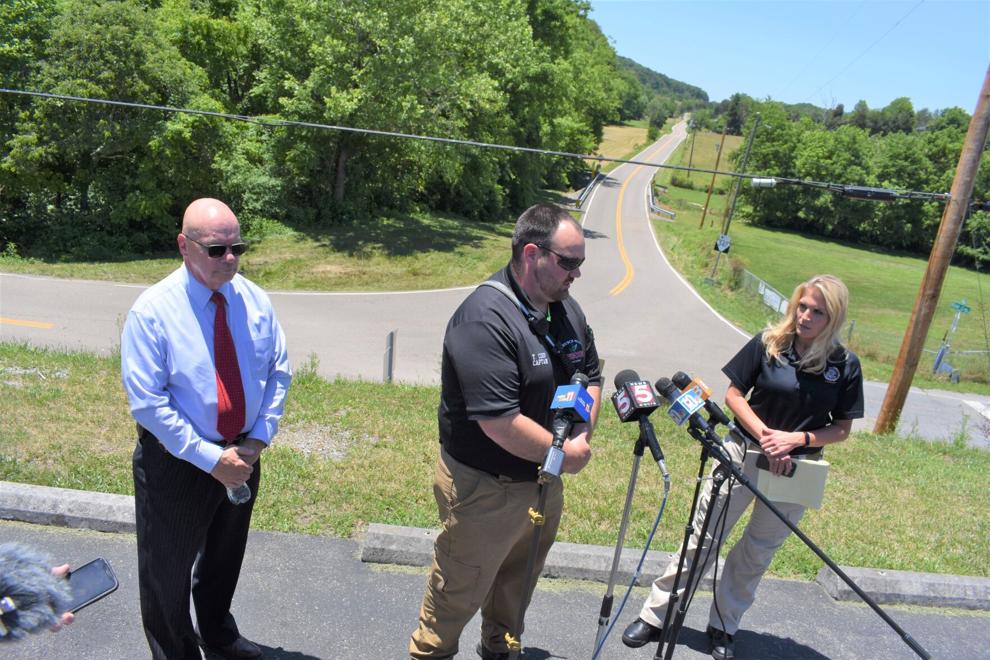 Lawson said abduction hasn't been ruled out and "everyone" is a person of interest until Summer is located.
Earhart added, "The longer this goes, the more concerned we get."
"Finding her is first and foremost," Lawson added. "We're looking at everything. Crossing every T, dotting every I, and turning over every stone. That's why we have two different operations. Capt. Coup's operation is search and rescue, and law enforcement's operation is to look into this incident and find Summer."
Coup said ground crews of 80-100 trained professionals have been covering the very rough terrain, with the assistance of helicopter and fixed-wing aviation search, multiple drones, and four K-9 units.
"The day she went missing, we searched from the time of notification until dark. We searched all day yesterday, resumed this morning, and will continue on throughout the rest of our operational period (which ends at 8 p.m.)," Coup said.
"If she wandered off, why didn't somebody see her?"
Coup said the search is complicated by the steep and dangerous terrain, dense canopy cover, and very dense ground vegetation.
Aside from making the search more difficult, the terrain exhausts search teams more quickly, and it takes more time for them to recover.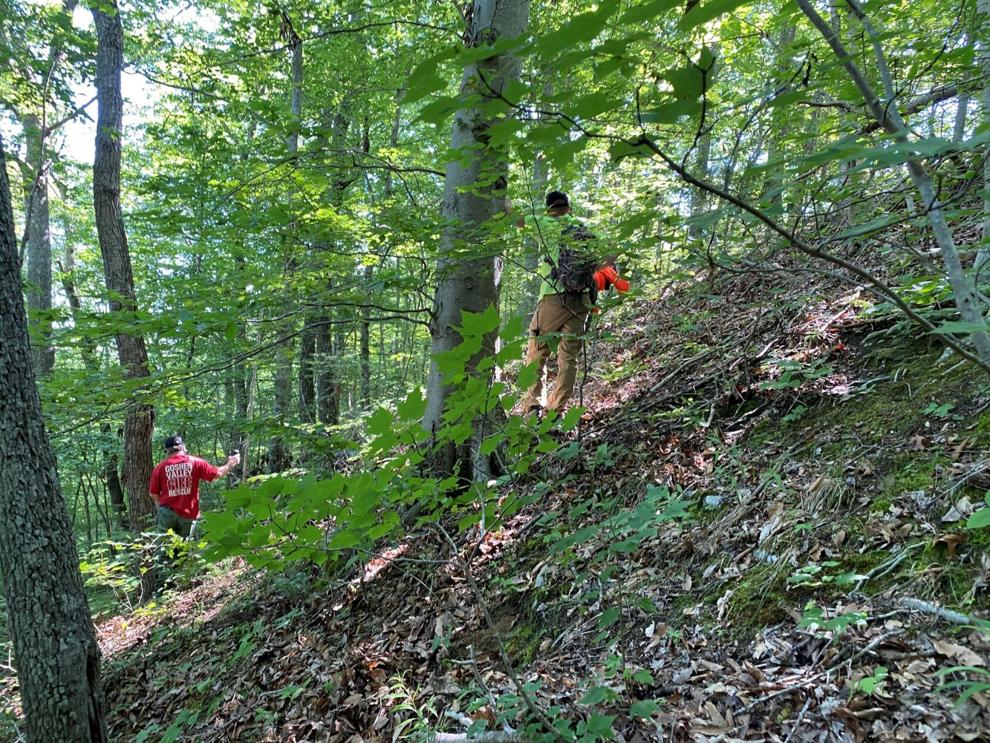 Coup noted that they're not asking for volunteers from the community to assist in the search. Due to the terrain, they are utilizing trained professionals from at least 19 agencies across the region. The concern is that due to the terrain, an untrained searcher might get lost or hurt, and then manpower would have to be utilized to assist them as well.
Ben Hill Road is located in far south central Hawkins County near the Sullivan County line. It's a very rural and sparsely populated community.
"People continually ask, 'If she wandered off, why didn't somebody see her?' " Coup said. "This part of the community the residences are very spread out. Some being from one hilltop to another hilltop, or at the start of a road, and you may go a mile back before you ever get to another residence. That's making it very difficult for residents who happened to be at home, outside working, to be able to notice her leaving that area."
Communications still a problem
AT&T and Verizon have brought cell phone boosters to the search command post in an effort to improve coverage, which is still very spotty in most of the area.
Hawkins County's emergency radio system has been distressed for about two years, especially in rugged areas like Beech Creek.
Although a new emergency system is expected to be installed in Hawkins County soon, for now the lack of communications has been a hindrance to the search efforts.
"We can't hardly communicate at all on our radios, and cell phones are out of the question. Thanks to AT&T and Verizon. They've been a big help to us," Lawson noted.
"Radio communication between ground crews and aerial aviation has been very difficult due to the state that our radio system is in at this time. For ground crew operations, we're having to utilize anywhere from four to six different radio channels to make sure we have the coverage to where everybody is accounted for," Coup added.
Quick facts about the search for Summer
Summer lives at 110 Ben Hill Road with her parents and three brothers ages 8, 11, and 12.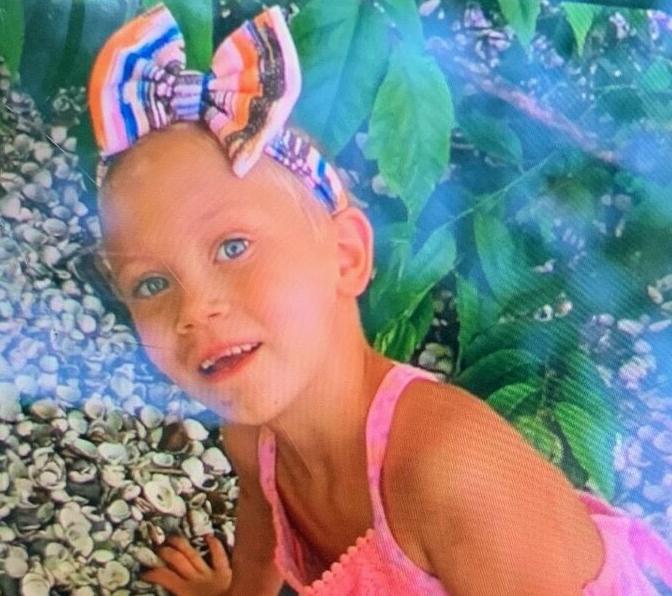 Summer was last seen Tuesday at approximately 6:30 p.m.
Lawson said that time isn't exact because family members were searching for Summer themselves before contacting law enforcement.
Lawson said Summer's siblings reported seeing her walking out the back door.
Summer stands 3 feet tall, and she is 40 pounds with blond hair and blue eyes.
She was last seen wearing gray pants and a pink shirt, and might have been barefoot.
Law enforcement has received approximately 50 leads and tips, and none of them have panned out.
Anyone who has seen Summer or has information on her whereabouts is asked to call the Hawkins County Sheriff's Office at (423) 272-7121 or the TBI at (800) TBI-FIND.