ROGERSVILLE — Hawkins County officials are ready to fast-track improved security in county buildings in light of death threats that the County Clerk's Church Hill satellite office received earlier this month.
Gary Hunley, 43, 302 Adams St, Church Hill, was cited into Sessions Court on July 16 by the Church Hill Police Department on one count of harassment. He is scheduled to appear in court on Sept. 28.
County Clerk Nancy Davis told the Times News that Hunley became upset over the address that was on his vehicle registration and "stated that he was going to kill all of us and the police officers."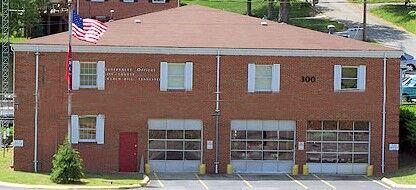 "This is starting to be an issue at the county buildings, and also the city/county building in Church Hill," Davis told the Public Safety Committee (PSC) last week. "I know it's been brought up several times about security at both locations. I think with the incident at the Church Hill city/county building it has become a big issue overall."
Last week the Hawkins County Commission's PSC agreed to schedule a joint meeting with the commission's Buildings Committee to work on implementing a safety plan for county buildings.
Hawkins County Sheriff's Officer Lt. James Woods has already created safety plans for the Hawkins County courthouse, Church Hill city/county building and other county facilities. Implementation of the courthouse plan has been delayed since 2016 due to cost.
Some county commissioners have discussed purchasing the former Mount Carmel BB&T Bank building on Main Street for conversion into a new city-county building for the eastern half of the county.
"I don't know if we need to start looking at getting another building, or getting more security," said PSC committee member Mike Herrell. "We're going to have to figure what we're going to do to keep the employees of Hawkins County safe."
"I have concerns for my employees"
Davis said security has been an ongoing concern since she took office in 2014.
"I have concerns for my employees," Davis said. "I have concerns because of the layout of the office, and the inability to leave the situation for all of us. I strongly encourage you (commissioners) to look at the possibility of permanent security in both (the Rogersville and Church Hill) buildings."
Woods has already presented the PSC security studies for both the Hawkins County Courthouse in Rogersville and the city-county building in Church Hill.
No cost figures have been released publicly for the Church Hill security plan. Woods' Hawkins County Courthouse plan would cost $50,000 for startup and equipment, and an estimated $105,000 annual recurring cost for personnel.
Woods said there are a lot people in the public who are unstable, and he is of the opinion that a serious attack on a county building and employees is inevitable.
"We've had the red flag go up"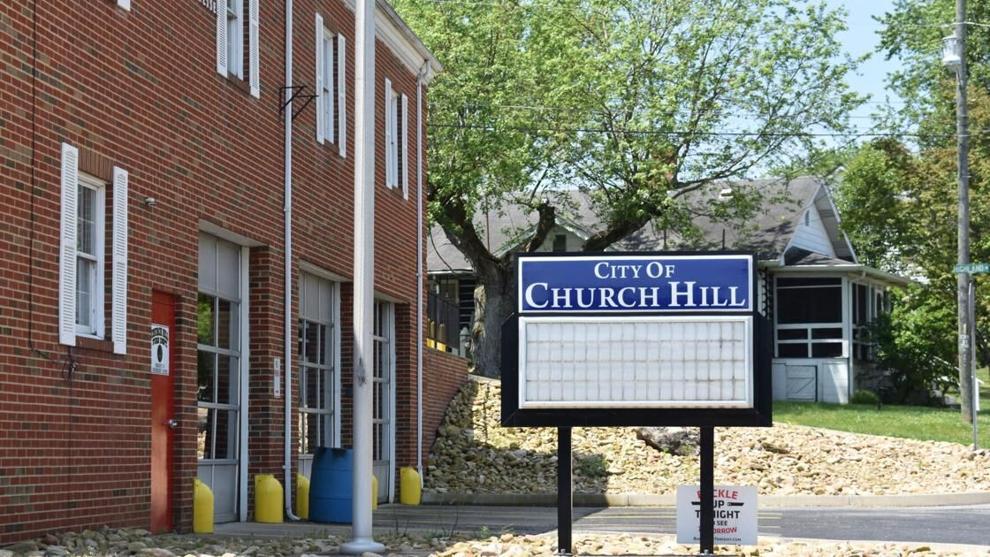 "People get mad and there are problems that arise from that. We have a new law that allows folks to carry firearms in county buildings if they want to, and I hope that makes things safer. But, that could be a bad situation too."
Woods added, "I really think you need to look at the whole picture and make an educated decision. I would like to have this equipment in this building and the others too."
PSC member Tom Kern, who resides in Church Hill, said the county needs to move forward immediately toward improving security countywide.
"We've had the red flag go up," Kern said. "In my opinion it's not only as to how or what, it's when. I would like to see this committee make a motion to start to deter this thing."
Kern added, "We've been warned and we know what's out there. It's happened a lot of places prior to us. What keeps us from letting it happen here."
Woods: "It's not a matter of will it happen. It's going to happen here."
The HCSO trains regularly for active shooter situations, Woods noted.
Woods: "We don't take the attitude of will it happen here. We take the attitude of, when it does happen."