KINGSPORT — Ryan Shipley is ready to share the sweetness of Shipley Soda Co. with Kingsport.
Shipley, 26, opened his ice cream and soda shop at 2641 Fort Henry Drive about a month ago. He and his wife were inspired to bring a dessert shop similar to a former place in Nashville, he said, to the heart of Kingsport.
"We saw a need in the area," Shipley said on a quiet Tuesday afternoon. "There's really no dessert or ice cream places in Kingsport. We travel frequently and one of the places we go to in Nashville is called the Soda Parlor that was extremely similar to this. We said, 'Let's do a soda parlor.' "
The shop specializes in waffle sundaes, which consist of a freshly made Belgian waffle, two scoops of ice cream and toppings.
"It's kind of like a dinner," Shipley said of the hearty sundaes. "It's a lot."
Shipley said he aims to use small-scale or local ingredients as much as possible.
The waffles are made in-house while the ice cream comes from Homestead Creamery in Wirtz, Virginia. He said the brand is also used by Blackbird Bakery in Bristol, which also made him opt for the Virginia brand of ice cream. Meanwhile, Shipley's Rocky Mountain Soda Company drinks hail from Denver. The dark glass bottles range from peaches and cream to root beer, among other flavors.
"We try to keep it handcrafted and homemade," Shipley said. "I have known the people that have Rocky Mountain Soda Company for a while. They are very much a mom-and-pop organization. It's really good. We've sold out of the root beer."
The shop has been busy, Shipley said. He has already hired several part-time workers to help at the soda shop — for which he received more than 100 applications. But he's also already looking to his future in Kingsport.
The shop is located next to Gypsy Circus Cider Company, with which the couple hope to partner to create their own soda for Shipley's shop within the next few years.
"We are trying to navigate what that would look like," Shipley said. "It's totally different from cider. There are a ton of different (aspects to soda). But we're pretty excited about it."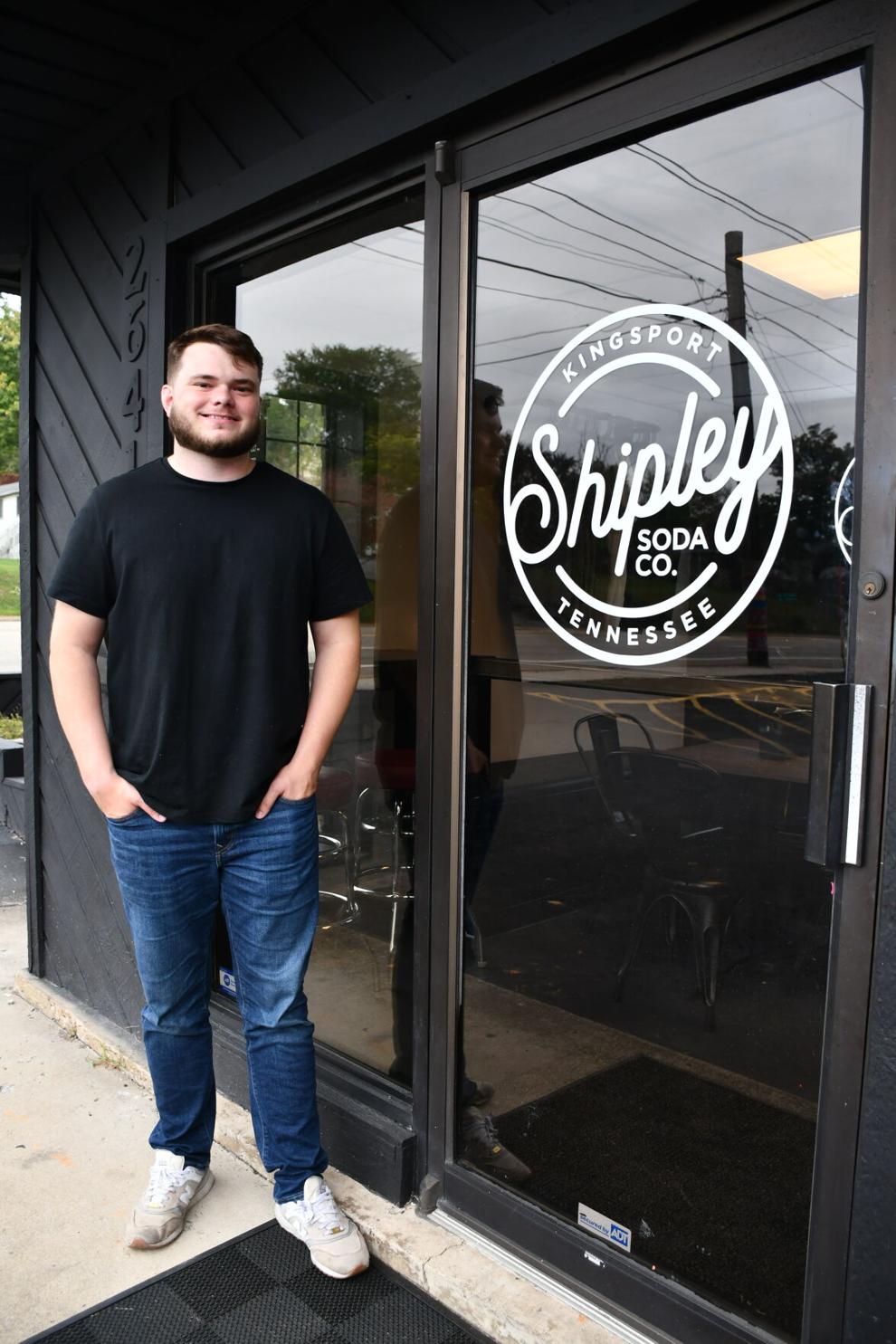 Though Shipley is eyeing ways to create a new soda for the shop, he might be most passionate about keeping his roots in Kingsport. Shipley said he aims to land a location downtown where patrons can stop in for a cold drink or sweet treat.
"That's where we gravitate to," Shipley said. "I worked in downtown for over five years and we live in Fairacres. Downtown has nothing but a ton of potential for people to invest in businesses. We have such a huge draw to downtown.
"We love Kingsport," Shipley said. "We see a ton of potential in it. Kingsport has such a strong community, but no one takes the initiative to actually do something rather than just talk about it. That's kind of where we were. There is room for a dessert or ice cream shop. So we just did it."
Shipley also said he's hoping to see more eager business owners ready to add to the business culture in downtown and beyond.
"It's going to take people who have been in Kingsport for an extended amount of time, know that their roots are in Kingsport and that they're going to stay here and put up a business," he said. "Things are here if people work for them."
Shipley Soda Co. is open from 3 to 9 p.m. Monday through Thursday and from 3 to 9:30 p.m. on Fridays. The shop is also open from noon to 9:30 p.m. on Saturdays and closed on Sunday. For more information, go to https://www.facebook.com/shipleysodaco/.