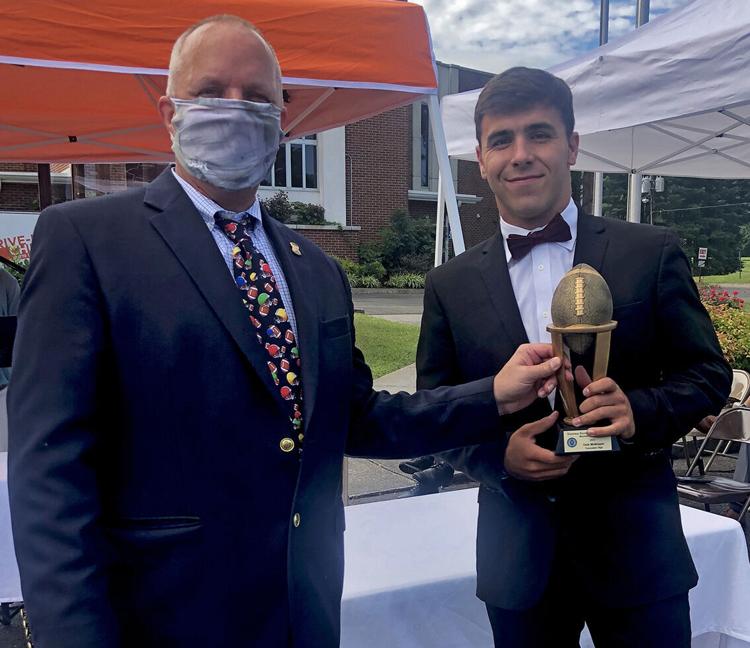 The National Football Foundation's Mountain Empire Chapter held its annual awards ceremony on Saturday and it was definitely different than the previous ones.
Tennessee High's Cole McBrayer was the big winner, taking home the top scholarship of $1,000, but instead of picking up his award during a banquet in a hotel ballroom, he did it in a parking lot.
The organization got creative when it became apparent that a banquet would not be able to be held because of the coronavirus pandemic. The event was held in the parking lot at Parkway Baptist Church in Johnson City.
With the award winners and their families waiting in their cars, local coaches took turns speaking as the audience listened to the proceedings on their car radios.
The whole thing went off without a hitch as the scholarship winners were eventually allowed out of their cars to receive their awards. Families came out as well to take pictures.
Dobyns-Bennett's Jet Harris earned the second prize of $750, but he couldn't be present because he has already reported to the Air Force Academy.
In addition, Elizabethton's Jaxton Holly and Sullivan Central's Jacob Fields each got $500.
The rest of the honorees were given $250. That list included Cloudland's Hunter Blair, Hampton's Gage Chambers, Science Hill's Nick Copenhaver, West Greene's Alick Daugherty, Sullivan North's Austin Hartsock, Unicoi County's LJ Mitchell, South Greene's Levi Myers and Happy Valley's Cameron Slone.
Players were nominated by their respective schools.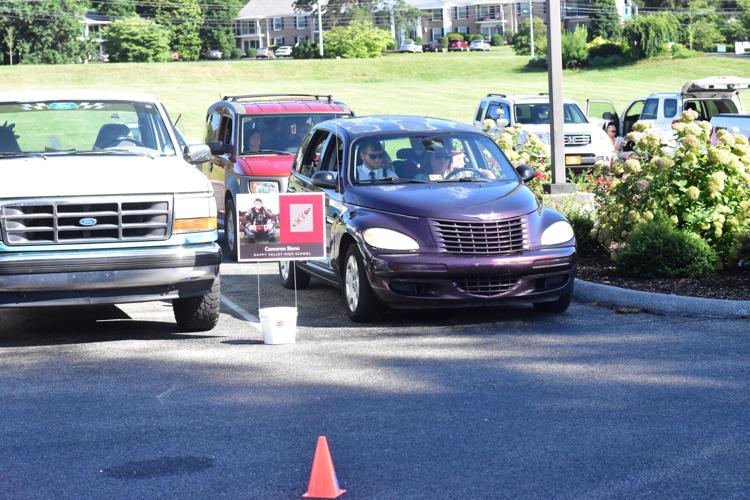 Also, longtime Elizabethton coach Dave Rider was given the John Robert Bell Coach Award, and Larry Hutchinson picked up the James Cradic Officiating Award.
McBrayer, Rider and Hutchinson will be inducted into the National Football Foundation Mountain Empire Chapter Hall of Fame. The organization is in the planning stages to put up its Hall of Fame in Kingsport's MeadowView Conference Resort & Convention Center.
In addition to the scholarships awarded, two college players — Tusculum's Bailey Herring and Emory & Henry's Ivan Phillips — were nominated for the William V. Campbell Trophy, an award that will give a $25,000 scholarship to the national winner at a banquet in New York.
The group's annual golf tournament, a way it raises much of the money for the scholarships, is set for Aug. 1 at Crockett's Ridge Golf Course in Kingsport.