Scrapbook Gallery: New Vision Youth Helps with Cleanup
Submitted by Calvin Sneed
If downtown Kingsport and many of the city's neighborhoods and walkways look a lot cleaner, you have some dedicated trash collectors to thank.
Sharon Hayes, executive director of Keep Kingsport Beautiful, says the organization's annual fall cleanup efforts were a huge success, judging from the amount of trash picked up.
"Our volunteers collected just over a ton of trash and about two-and-a-half tons of garbage from the downtown area, the eastern Greenbelt along Reedy Creek near Stone Drive, and the Greenbelt near Rotherwood," she says.
About 50 volunteers canvassed the downtown area from Church Circle to Main Street and points on either end of the center city. Volunteers from several youth, church and civic organizations took part in the effort.
New Vision Director Johnnie Mae Swagerty says her group has been part of the downtown cleanup in the next-door neighborhood of Riverview for 21 years.
This year amidst the coronavirus pandemic, Swagerty says all of the trash and garbage collectors had to take special precautions — masking up and social distancing while picking up the refuse.
One New Vision volunteer, 12-year old Ezra Howard-Smith, has been on the clean-up patrol since he was 6 years old. Howard-Smith says he enjoys giving back to the community and that keeping it clean is important.
Downtown cleanup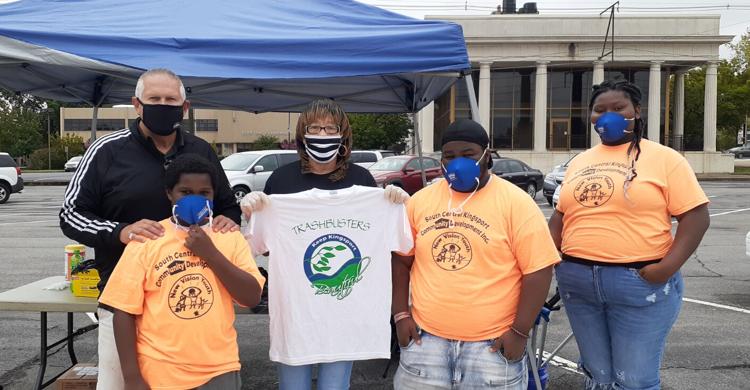 New Vision volunteers help with downtown cleanup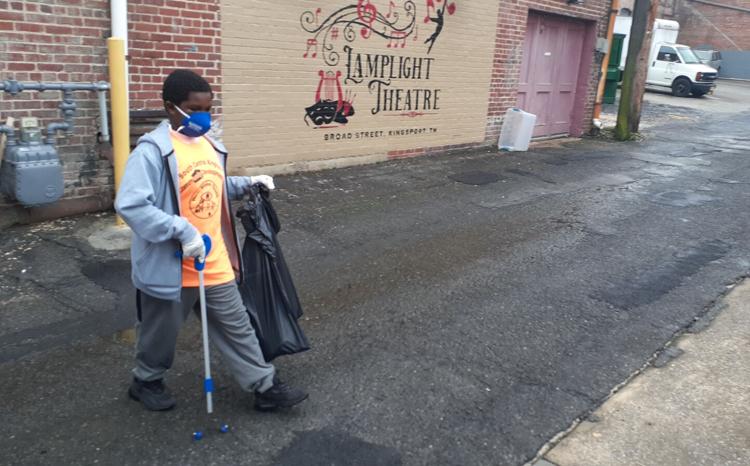 New Vision volunteers help with downtown cleanup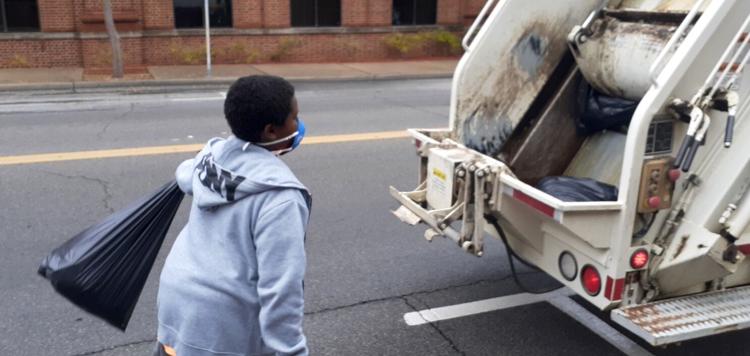 New Vision volunteers help with downtown cleanup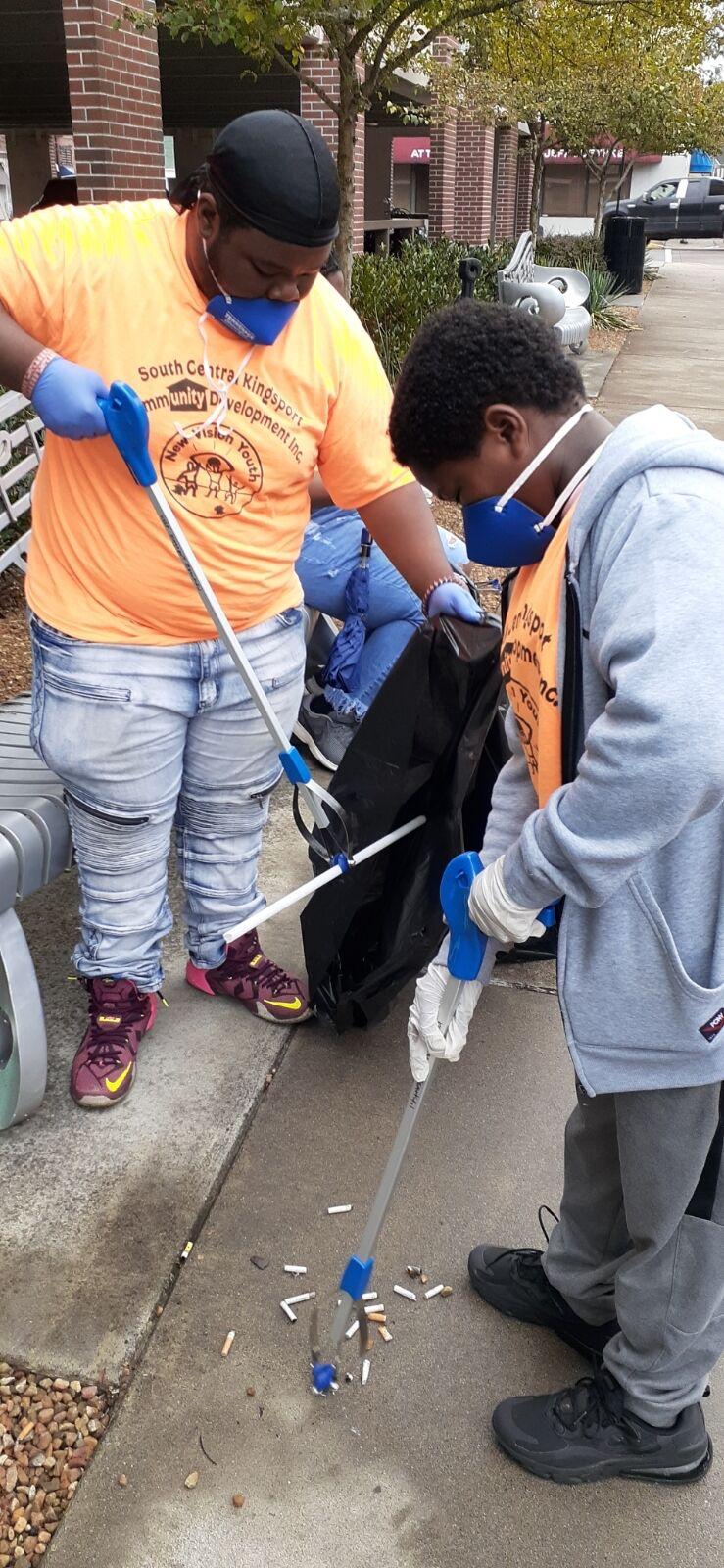 New Vision volunteers help with downtown cleanup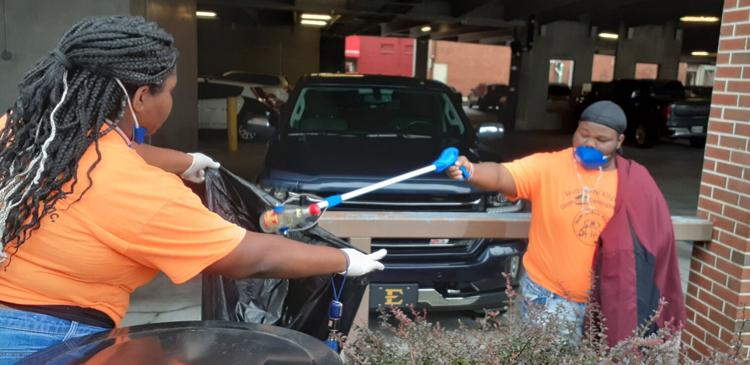 New Vision Youth members volunteer in downtown Kingsport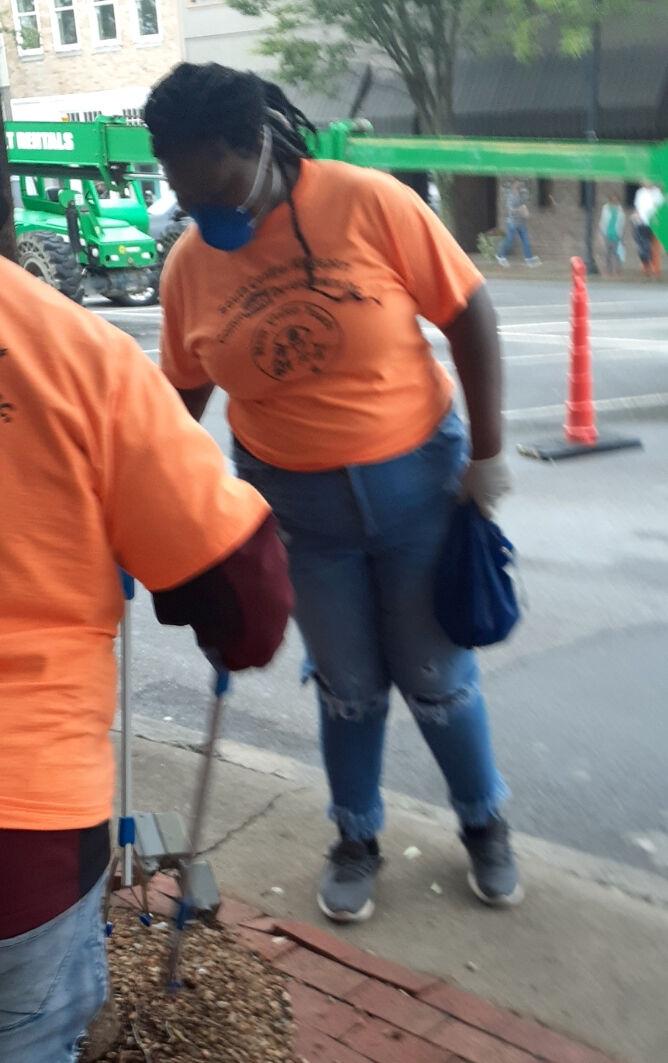 New Vision Youth members volunteer at downtown cleanup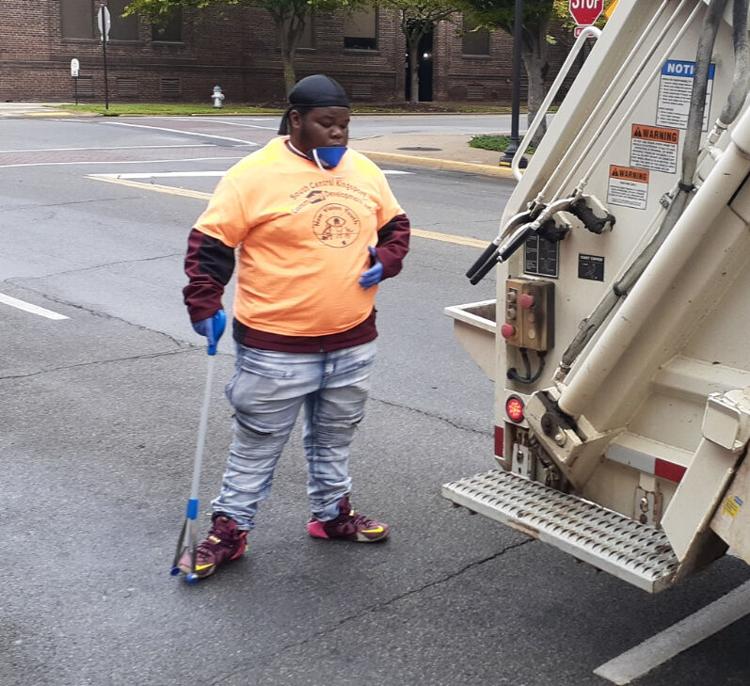 New Vision Youth members volunteer at downtown cleanup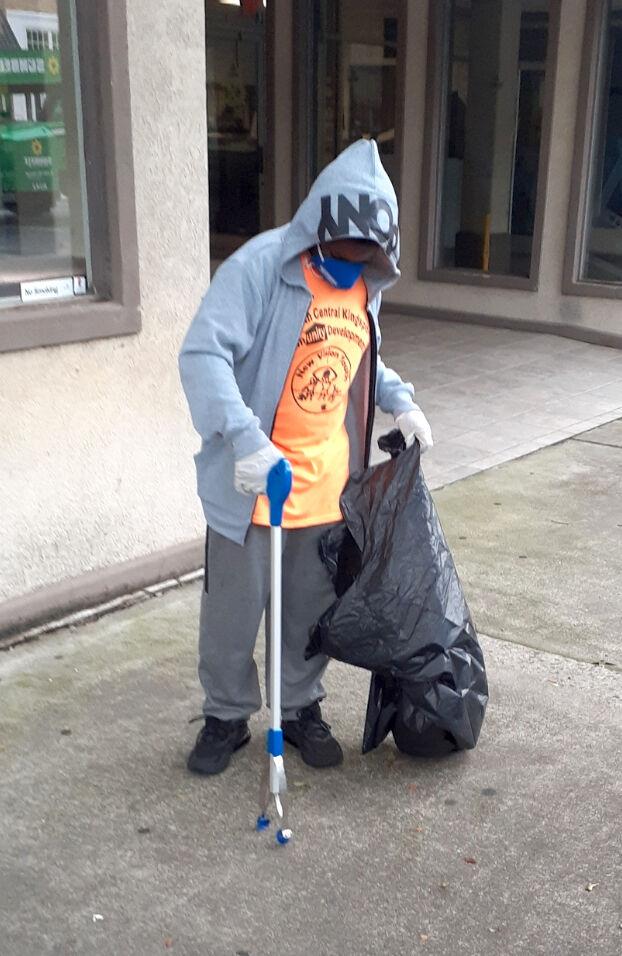 New Vision Youth members volunteer at downtown cleanup