Editor's note: This is the second in a two-part series from our Sunday Stories section, highlighting two One Act state champions from our region.
Eastside and Central high schools in Wise County are your Virginia High School League One Act state champions. If it seems you might have heard that before, there's good reason for that. But more on that later ...
When COVID-19 hit, no one knew if there'd even be a season for One Act — the dramatic art competition for advanced theater students that's just what it sounds like, one act. Normally a VHSL fall sport, it was delayed until spring. That meant students who also participate in Forensics would be doing double duty on rehearsals, performances and competition.
They'd compete virtually, the VHSL decided, which meant they'd be playing to empty auditoriums. Schools would submit a video of their shows, so judges could watch, review, critique and rank each one.
In the end, Eastside and Central did what they always do. They brought down the house — and they have the trophies to prove it.
---
It's no secret Southwest Virginia is home to many talented students who participate in the performing arts. Veteran Coach Jan Thompson from Central High School in Wise has a long history of leading teams to success. As defending VHSL Class 2 state champions, Thompson's team knew it had a target on its back this year.
With Central pitted against the first-place teams from each region throughout the Commonwealth, Thompson found herself with a team that had graduated a very successful slate of experienced performers.
Luckily, students take the legacy of the school's theater program pretty seriously — and this year would be no different.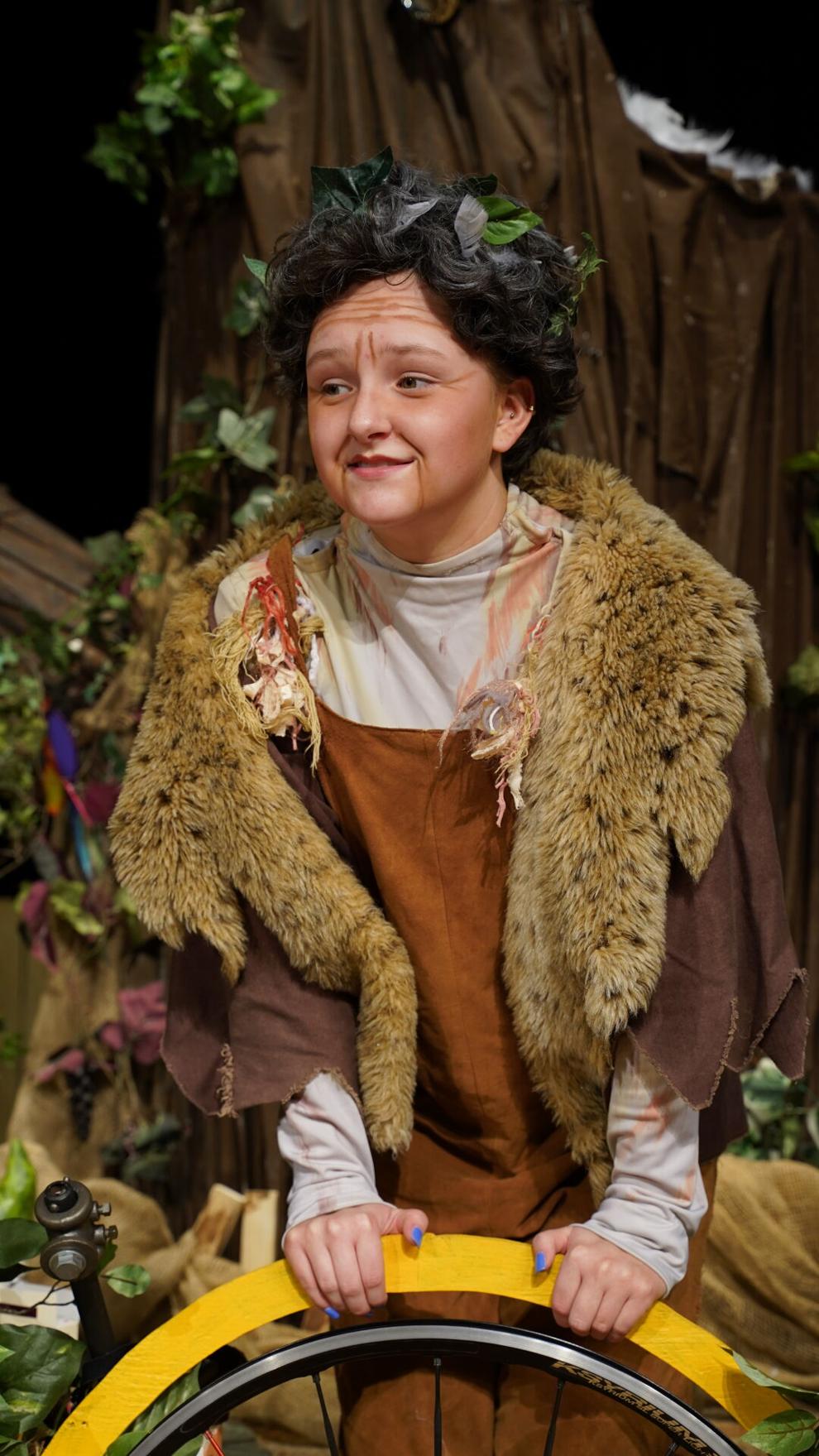 In its production of "When She Had Wings," Central's One Act team tells the story of 9-year-old "B" — short for Beatrix and played by senior Maria Boggs — who encounters a strange figure in her backyard treehouse.
As the story unfolds, the audience realizes this mysterious lady — played by fellow senior Emma Stallard — may be the legendary Amelia Earhart. Through their interactions, B discovers all the keys to flight: thrust, drag, lift and weight.
Led by seniors Boggs and Stallard, the Central cast pulled together to bring a beautiful story to life on the stage. Junior Draak Sutphin shined in multiple roles, including that of B's father, while Reece Elkins and Emily Jett helped tell the story as Sound Op and Wingman, respectively.
From the opening moments of the show until the lights come down at the very end, just off stage, Caleb Adams plays an original score he composed on the keyboard. Keylee Bailey and Emily Hall handle tech for the production.
The talented ensemble of performers includes students from eighth through tenth grades. Zoey Barker, Jaylan Bowman, Jessica Cooke, Ava Elkins, Andrew Mullins, Alex Vincer and Lauren White help to translate the story from script to stage. They use a combination of motions and dance, along with carefully selected props, to portray a violent storm, an airplane in flight, and scenes from nature that can be observed by pilots in flight (just to name a few).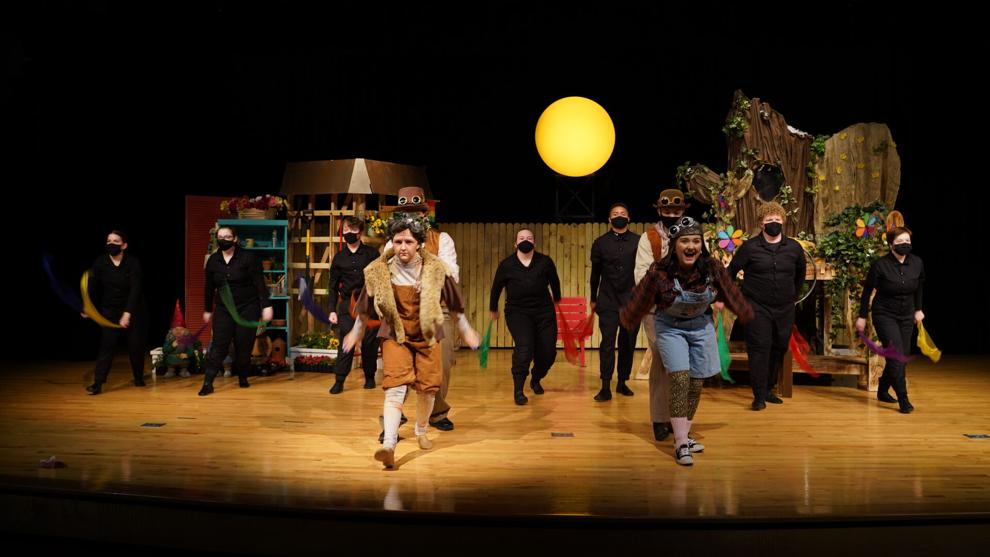 Prior to a performance in an earlier competition, Boggs spoke to her fellow thespians, including many younger students who were competing for the first time: "Don't just do this for those of us who are seniors. You are part of a legacy that you will carry on when we are gone. You should be proud of yourselves," she said.
On Friday, May 14, the Central Warriors One Act Team gathered in the same auditorium where it had been practicing and competing for weeks.
"No matter what happens tonight, we are winners just by making it this far," Coach Thompson told her team as they waited patiently on the Zoom meeting, where the VHSL winners from each class would be announced.
First, the team heard feedback from the judges. The critique included compliments for the ensemble and the leading actors. On the strength of those performances, Central captured the 2021 Class 2 state championship over second-place Staunton High School. The students erupted into celebration, knowing their hard work and dedication had paid off. They were back-to-back state champions.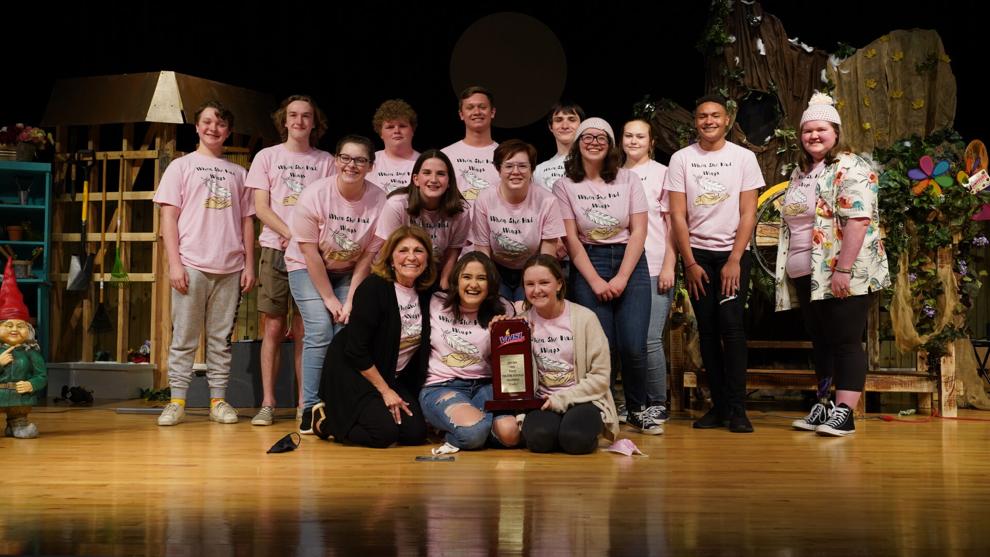 Boggs earned an Outstanding Acting Award in all three rounds, and Stallard and Sutphin also received acting awards during the competition.
Many of the same students had just earned a state title in Forensics competition weeks before, making this a memorable and successful year for the Warriors. Boggs said, "This opportunity has been one I will remember for the rest of my life."
Stallard agreed.
"One Act has been so special to me these last four years and to be able to go out with a back-to-back win is incredible. I would redo all four years if I could, and I'm so thankful for each year's team but especially this one," Stallard said. "I wish the theater department nothing but the best and will miss every moment I had on the stage."
Crediting the leadership and guidance of Coach Thompson, Stallard went on to say, "Mrs. T truly changes kids' lives for the better, and I don't know where or who I'd be without her."
Boggs and Stallard will graduate and leave behind a young team that's grown and matured over the season — one that will be poised to step up to the challenge when One Act competition rolls around next year.
"This team, these 15 incredibly talented, complex, wonderful humans plowed through it all, one challenge at a time, to create a magical, backyard playground on stage. They could have given up many times — playing to an empty auditorium was the hardest — but they learned how to work together, trust each other, and lift up each other to be their best," Thompson said. "This 2021 team won the VHSL Class 2 state championship!"