Spring is the time of year when thousands of backpackers pass through neighboring mountains of Northeast Tennessee and Southwest Virginia. These hikers skirt around and through many of our towns such as Erwin, Roan Mountain, Hampton and Damascus while on their Appalachian Trail journey from Georgia to Maine.
It's a 2,200-mile trip for these trekkers referred to as "A.T. thru-hikers," and sometimes injuries, food shortages, gear problems or other misfortunes can arise. And often, hikers just need a mental boost in some capacity — maybe a ride to town, a warm shower or a real bed.
Walking over two 2,000 miles of difficult terrain is not an easy undertaking, and a small act of generosity can mean everything to a tired or struggling backpacker. In the hiking community, these acts of kindness are referred to as "trail magic," and those who dole it out are known as "trail angels."
Erwin's Janet Hensley is a legend in the Appalachian Trail community and is perhaps the most famous trail angel in its history. For many years, she owned and operated a hiking hostel in Erwin, and more recently has been driving her van on the curvy backroads from Georgia to Maine, providing assistance and advice to thousands.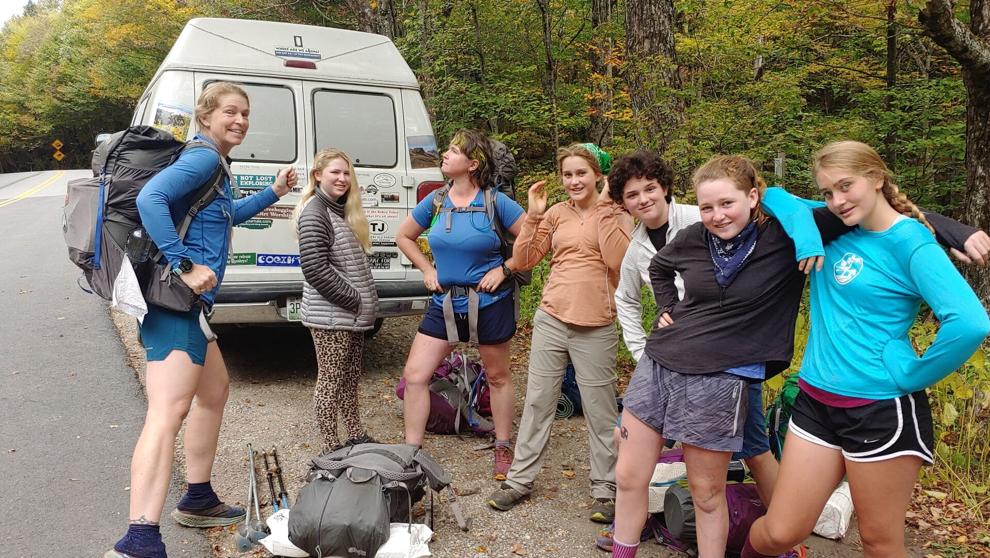 On the trail, Hensley is known as "Miss Janet," and she is simply beloved by the hiking community.
A FAMILY TRADITION
As a child, Miss Janet's family lived on Rock Creek Road outside of Erwin, just a short walk from the Appalachian Trail.
"We were the last house just before you got to Indian Grave Gap," she says. "So a lot of hikers ended up in our yard."
She fondly recalls those early days when her mother would help out the hikers.
"I can often remember five or six external-frame packs sitting around, and heavy leather boots with red laces," she said "My mom would feed them leftovers or peanut butter and jelly sandwiches, and then she would ask them to tell us seven kids the stories from their adventures."
The appeal of helping hikers never left Miss Janet. "I blame my mom. All of this is totally her fault!" she jokes.
THE HOSTEL
In the '80s Miss Janet did what she calls the "grow up." She moved to Johnson City, got married and had three daughters. But eventually she divorced and moved back to Erwin. In that time, the numbers of hikers on the A.T. had increased drastically.
"It was just kind of automatic that I just fell into helping them," she says.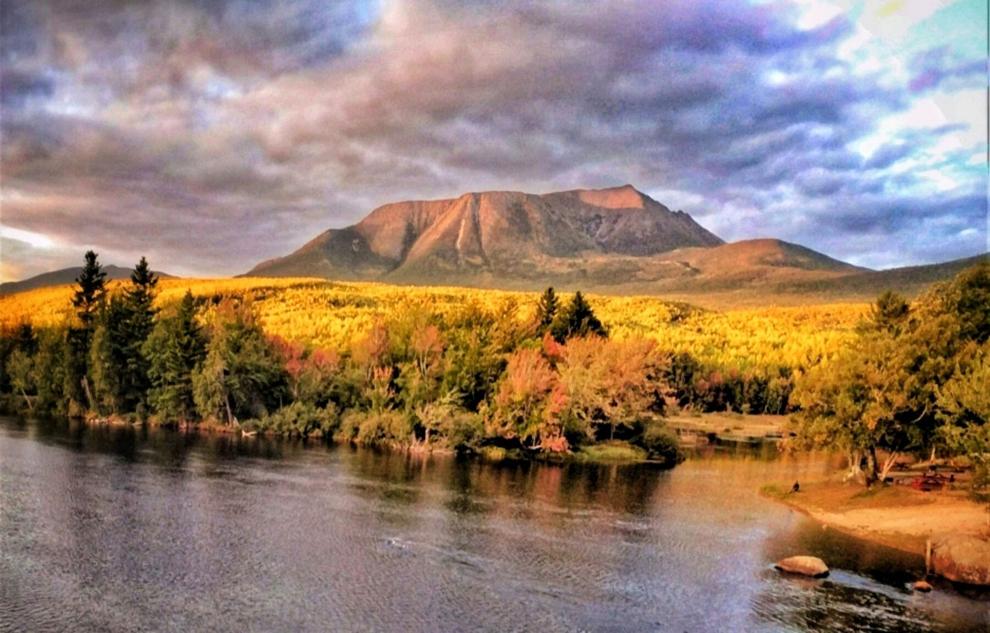 Miss Janet calls her early hostel in 1999 "an accident."
"I would give hikers rides all the time, but at first I never took any of them home," she said.
In 2000, all of that changed. She bought a house on Elm Street in Erwin and the hostel became official from then until 2009. In those nine years, she hosted more than 10,000 people. Yes – you read that correctly. She opened her home to an average of well over a thousand hikers every year.
Many of those people still stay in touch with Miss Janet to this day. "It's why I can't leave the trail now," she says enthusiastically. "I have a big Rubbermaid container that is full of nothing but cards, thank-you letters and photographs from so many people."
It was a time she looks back on affectionately, and the worry of strangers in her home was minimal.
"In all of those years and all of those people, I had things stolen from me only three times, and I had only one fight," she said.
ON THE ROAD
In the winter of 2009, Miss Janet decided to hit the road with her trail magic. With her children grown, she concluded that she wanted to offer more and different services than she could provide in the setting of her home.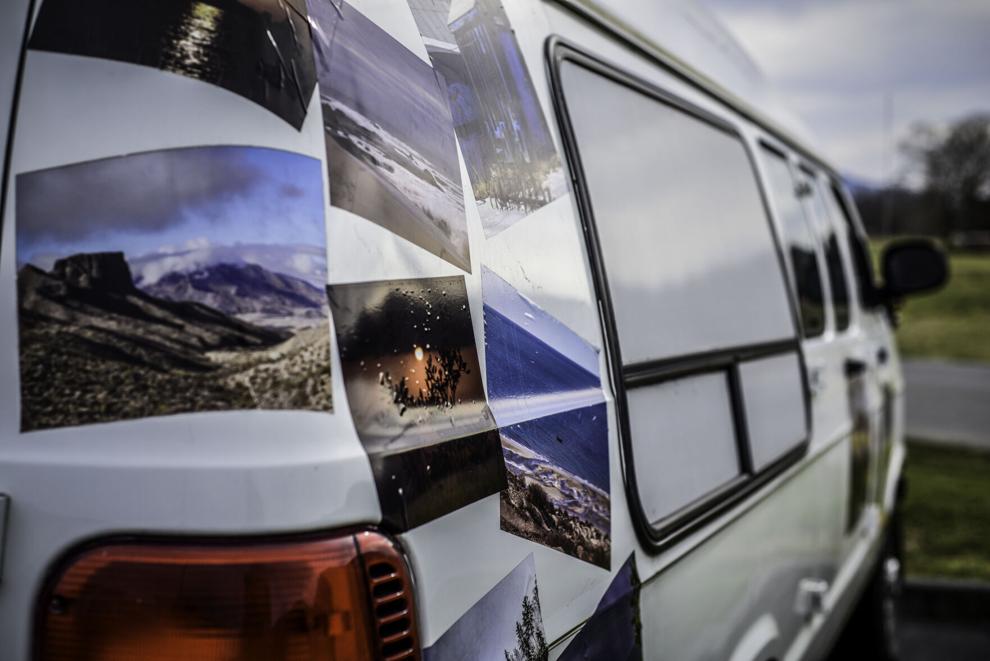 Every spring she leaves home in a 16-passenger van and heads for the A.T. trailhead near Amicalola Falls, Georgia. This nomadic van will be her home for the next eight months, traveling north, up the spine of the Appalachian Mountains toward Maine.
From this roving lifestyle, Miss Janet wears a lot of different hats. Not only does she provide basic services such as shuttles to trailheads and hostels, but by using skills learned as a pre-school teacher, she educates hikers on everything from trail ethics and good manners to advice on what to carry (or more importantly, what NOT to carry) in a backpack. She is a trail angel in every sense, but also a "trail mother." She even refers to the hikers she helps as her "kids."
"I start by spending the whole month of March in Georgia," she explains. "Being there is priceless to help in those the first few days of hikers being on the trail."
Miss Janet estimates that 50% of hikers who start on the trail have never spent multiple nights in the woods, so being near the beginning of their journey gives her a chance to help less-experienced backpackers succeed.
"I love doing pack shakedowns," she says. A shakedown is when Miss Janet throws down a tarp and allows hikers to empty their pack, then gives them a critique on its contents. With overall pack weight being a primary factor in a successful thru-hike, her wisdom is crucial to many.
Some of the craziest things she's seen in a backpack range from a blow dryer to a box of toilet covers to a fire extinguisher. "People often pack their fears," she says.
Miss Janet also does her best at trying to get the inexperienced hiker out of the mindset that they have failed in the early days of the expedition. She blames much of this negative mentality on the internet setting unrealistic expectations, such as accomplishing high daily mileage.
"People are far better prepared than they were 10 years ago due to the internet, but that doesn't mean they are mentally prepared," she says. "Some people aspire to 20-mile days because a YouTube blogger told them they should and then they drop off the trail after three days."
Miss Janet does her best to alleviate these misconceptions and encourages hikers with more realistic goals. She even provides online advice these days prior to people setting out.
So how many miles does Miss Janet's magic van cover during the normal hiking season? In some years, as much as 30,000 to 40,000 miles.
Eventually, by September or October, she makes it to the northbound trail's terminus in Mount Katahdin, Maine, to see many of her "kids" fulfill their dreams.
So then what does she do?
She turns the van around to assist the southbound thru-hikers on her way back to Erwin.
THRU-HIKE ATTEMPT
In 2011, Miss Janet thought she would take a break from trail magic and attempt a thru-hike of her own. "It was wonderful, but I still loved doing what Miss Janet loves doing. They called me Speed Bump because if you ran into me on the trail, we might still be talking an hour later."
Miss Janet just couldn't stop helping people on her hike and it slowed her progress. "If somebody asked me to run down to the store, I might be driving a shuttle the rest of the day. At one point I was hiking a day and then not hiking the next day."
Ultimately, Miss Janet couldn't separate herself from "Hiking Janet." "Hiking Janet just doesn't exist," she says. "Because I realized that I never felt that need for tremendous forward volition, more than the need for helping others. But I have no regrets."
THREE QUESTIONS FOR MISS JANET
What is your motivation for helping so many people?
"It's almost impossible to give without getting something back. What I do isn't life or death, but it's just about kindness and encouragement. And it's the great people, too. Helping someone that is doing something that doesn't always make sense to a lot of people. Well, I'm going to be the one to help you do it!"
What are you most proud of with your A.T. endeavors?
"I'm so proud of my hiker kids that have gone on to amazing things and become amazing people. Many of them credit their hike as being a formative thing in their lives. And I just got to be there to witness it and help a little bit."
You are an inspiration to so many, but what is inspiring to you?
"Some of the families I see hiking together. Moms and dads hiking with their children, and the logistics that goes along with that. A thriving family hiking together in the woods is inspiring to me. And the unlikely hikers, the ones that people don't give a chance and then they make it to Katahdin. That inspires me too."