ROGERSVILLE — During a heated exchange Wednesday with the EMA director, Hawkins County Commissioner Dawson Fields said he is tired of being blamed for delays in replacing the county's emergency radio system.
Several topics were covered during Wednesday's two-hour Public Safety Committee meeting, including the failing radio system, which has been an issue over the past 18 months.
Last October, Hawkins County was awarded a $250,000 grant for its new radio system, and the commission subsequently allocated a total of $425,000 for the project.
Additional expenses such as equipping police, fire and rescue personnel with new radios is being directed to the Ad Hoc Committee to potentially be purchased with federal stimulus funding.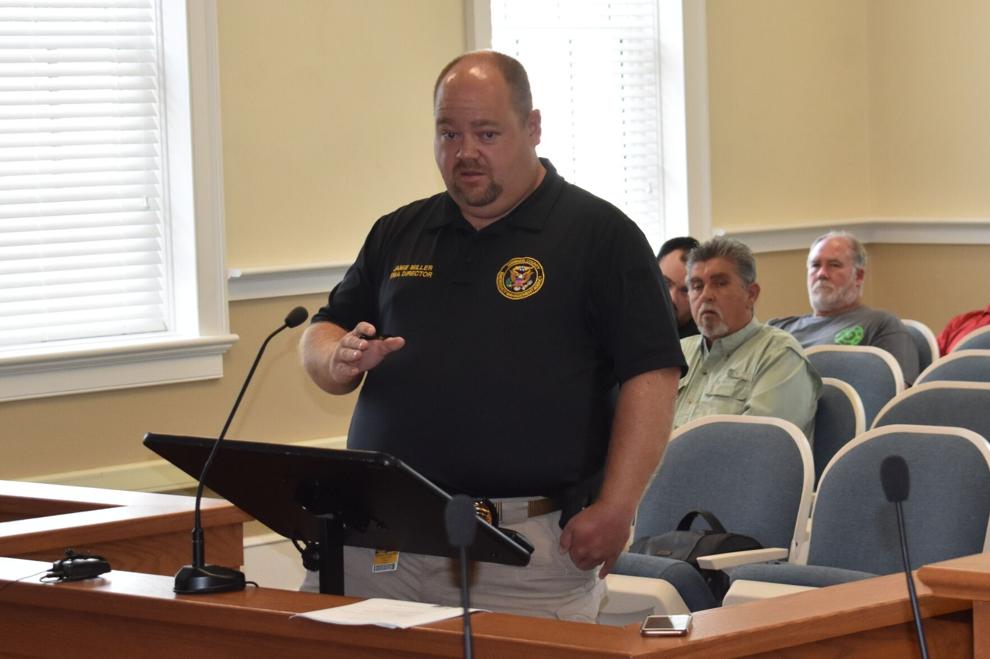 On Wednesday, Emergency Management Agency Director Jamie Miller told the Public Safety Committee that the Motorola equipment needed for the first stage of the E-radio project's antenna tower upgrades is about 10 weeks from delivery.
Miller said he was told the delay is due to a semiconductor shortage nationwide.
"Our vendor who was awarded that also uses other brands of equipment (and) says that's an industry-wide issue that's not specific to Motorola," Miller said. "What caused the delays prior to that was the grant. Even though it was an emergency Community Development Block Grant, we didn't have the go on that project until June 10."
Initially the system will remain analog with capabilities to be upgraded to digital. The Bays Mountain tower will be addressed first, followed by Town Knob and Short Mountain, and then a new tower location will be placed on Clinch Mountain.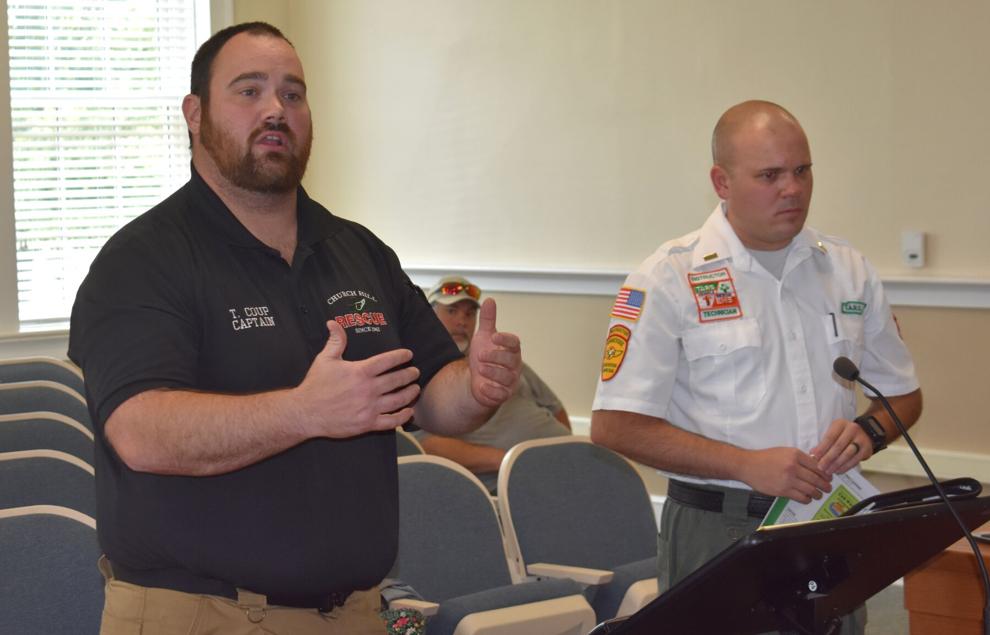 "That will vastly improve coverage," Miller said. "We did some installs with some antennas on Short Mountain just to do some testing of analog equipment and it vastly improved coverage on those sites. The problem that will linger will be the connectivity between the sites. All that's required once this is installed is a software upgrade in the repeaters and then the end user devices in the field for the departments that are going to be on DMR (digital) when we connect all the sites together, if we decide to go that route."
Church Hill Rescue Squad Capt. Tim Coup gave the committee a report on the 13-day massive search for Summer Wells beginning June 15, including the problems that poor emergency radio coverage in the Beech Creek community caused for searchers.
Coup noted that although communications were difficult at first, eventually a mobile state TACN radio system was placed in Beech Creek, which made a big difference in communications among searchers.
The commission had previously considered the TACN system but it wasn't chosen due to the multimillion-dollar price tag.
"When I took my position at Church Hill Rescue Squad as a captain, one of my main responsibilities was safety of my people," Coup told the panel. "(With the TACN system) I had no issue knowing my people, those 1,194 searchers who were there, law enforcement included, I knew where they were and I had accountability for them. The TACN system, that is something this county needs to look into. I understand there's a dollar sign there, but I do not believe any of you guys standing here can put a dollar sign on one person's safety."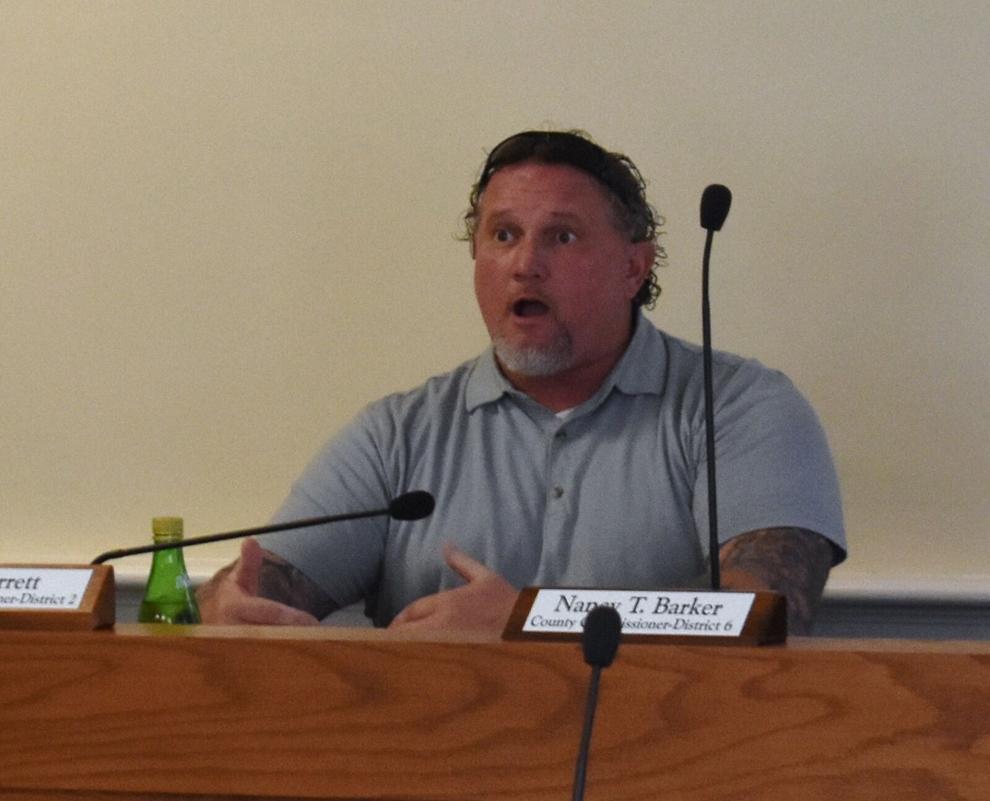 Fields, who was chairman of the committee last year, noted, however, that last year the panel and county commission was told to step away from the e-radio planning process and leave that to Miller and Mayor Jim Lee.
"We are nothing but a funding body, just like you said," Fields told Miller. "I personally don't give two (expletives) who gets the blame and who don't. This is about the missing little girl, but it's not up to this commission. We don't know radios and we're waiting on someone to tell us, get this and get that. We were told a long time ago we don't have anything to do with this (planning process)."
Fields said he wanted to fix the old system back the way it was before three failures took place in November and December of 2019 and January of 2020, crippling the previous system. Since then Hawkins County has operated on its backup e-radio system while planning has been underway for the replacement.
"If we could have done that, we wouldn't be in the situation we're in right now," Fields said. "We should have done that, as we said 10,000 times. I didn't say to stop there. I didn't say let's stop there. We need to find the best system coming and going. You don't leave something broken until you figure out what to do."
Fields added, "I for one am sick and tired of being blamed for something, and we were told to wait. You guys need to be safe. That is our main priority. ... But we were told, you guys stay out of it, keep your mouth shut."