CHURCH HILL — After missing all of 2020 due to the pandemic, Hawkins County's Camp Hope made a big splash this week, reopening for the first of seven camps this summer.
This week's 95 teen campers especially made a big splash on Friday.
Thanks to the rain, Wednesday and Thursday were mostly limited to indoor fun.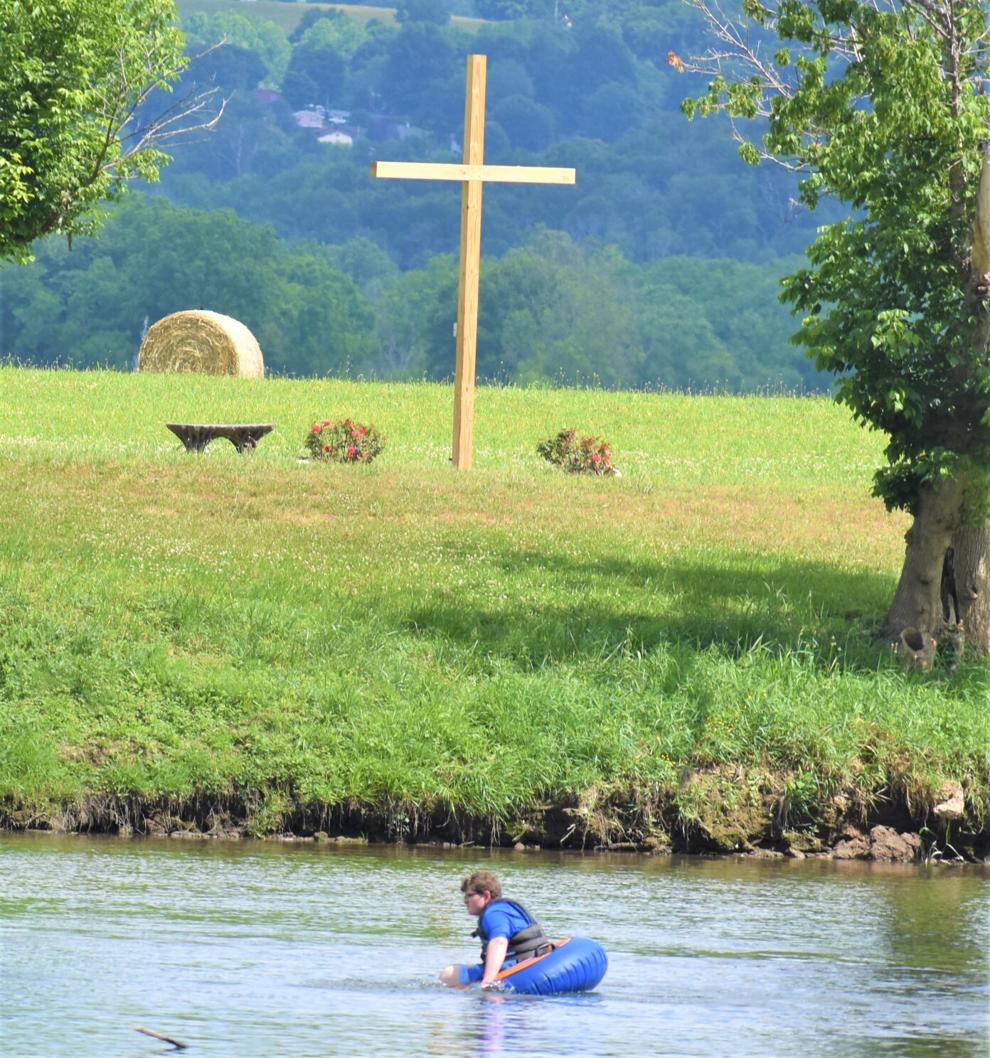 They made up for lost time Friday, however, with a tubing/canoeing trip down the Holston River from the Derrick Park boat ramp in Church Hill to the Laurel Run Park boat ramp.
Their river adventure lasted about two hours, including a stop at a swimming hole near an island along the way.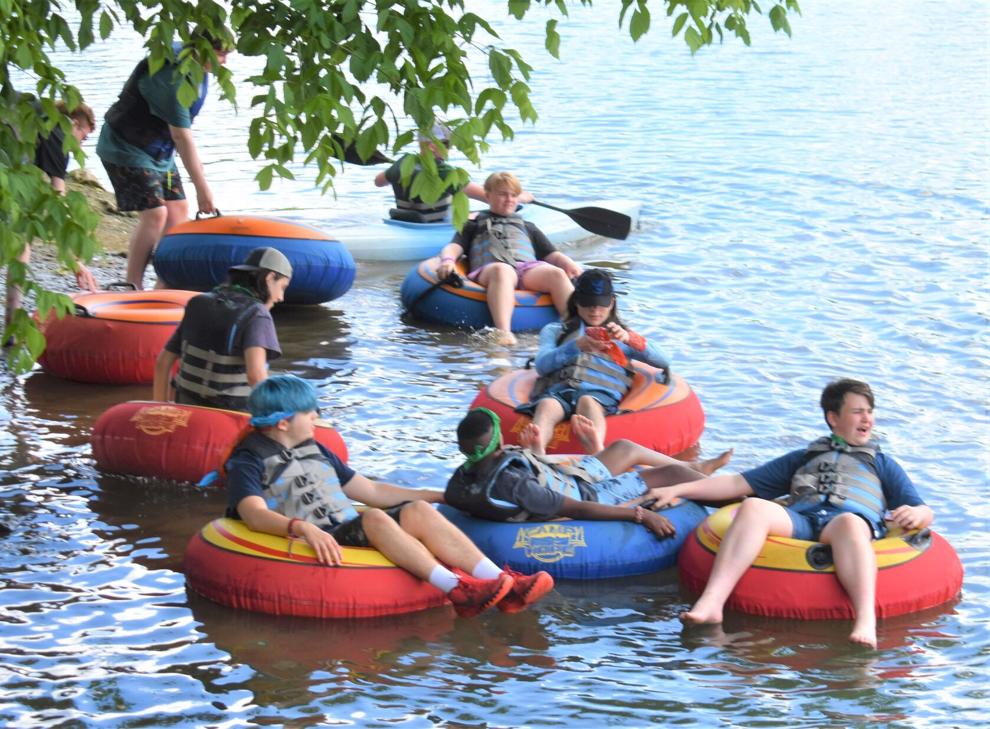 If the boys weren't awake by the time they hit the river at 9 a.m., that cool morning water opened their eyes. The girls took advantage of the afternoon sunshine, which helped make their floating experience less chilly.
While the boys were floating in the morning, the girls were back at Camp Hope involved in "Squad Wars," which is a series of competitions between occupants of various cabins. In the afternoon it was the girls' turn at the river, and the boys went to war.
Camp Hope is a Christian summer camp located in the New Canton community just west of Church Hill.
It's owned and operated by Hawkins County's Hope Community Church, and each day begins and ends with gospel teaching.
In between, there are a lot of fun things to do such as horseback riding, zip-lining, arts and crafts, GAGA (dodge ball for your feet), human foosball, nature hikes, and most of the other traditional summer camp activities.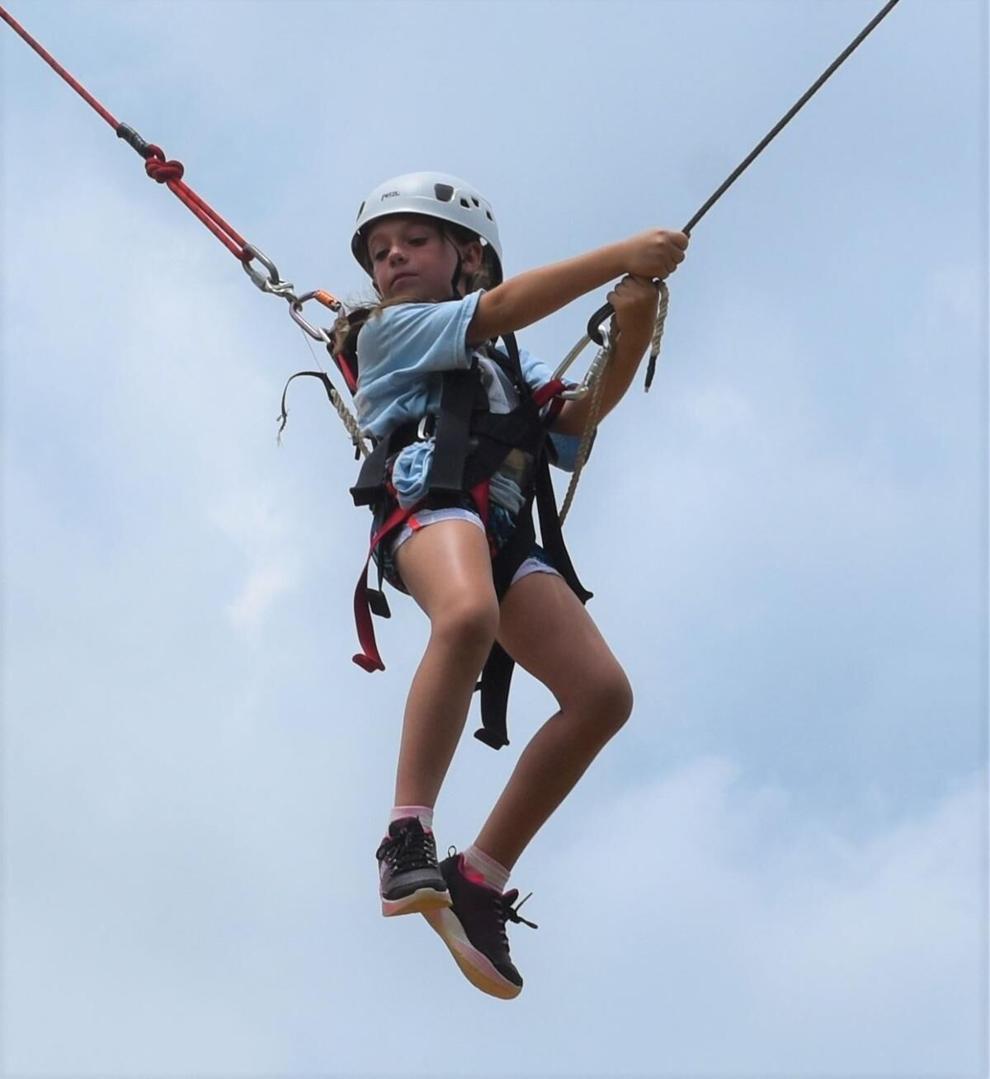 This week's group checked in on Wednesday and will go home Sunday morning, possibly with some very dirty laundry.
On Saturday, there's zip-lining scheduled, followed by the Squad War finales, which camp director Boe Beach said will involve large quantities of mud.
Camp Hope, which opened in 2012, has always been free and will host a total of seven summer camps this year for 756 children. Two camps are for teens, and the other five are for pre-teens.
The theme this year is "The Ascent."
"That means growing closer with Christ in our relationship with Him as we ascend upward," Beach said Friday.
Aside from fun and games, the camp features sessions of Bible study, lessons on how to navigate scripture, and discussions on understanding what God's word is saying.
"We have a quarter-mile-long zip-line, we have a rock climbing wall, and we have a thing called Swing by Choice, which is a very large swing," Beach said. "We have a ton of fun outdoor activities. All of these are to get the kids here. The real purpose of getting the kids here is to share Jesus Christ with them. That is our desire. That is our mission, to be able to share Christ with the world."
It's church and it's fun.
"Nothing wrong with being fun," Beach said.
Although all of the camps are fully booked, there is a waiting list. If a child cancels, the next child on the waiting list gets that spot on a first-come, first-served basis.
Names are still being added to this year's waiting list.
As for 2022, parents are encouraged to check the Camp Hope website and Facebook page for updates. Links to those pages can be found in the online version of this article at www.timesnews.net.
Generally, the registration day is announced sometime after the new year, and campers are registered online first-come, first-served.
"A lot of them here this week are returning campers," Beach said. "We've been up and going since 2012, so we got to see a lot of kids be here every single year. A lot of ones who are here as teens were here as little children. It's kind of cool to have them come back. Even though it was raining the first two days, they were excited to be back at Camp Hope."