ROGERSVILLE — In July 1969, Michael Collins was one of the three most famous men on Earth, but that status wasn't very useful at the time to his nephew, Jim Weart.
Collins, who piloted the Apollo 11 mission to the moon, passed away Wednesday morning at the age of 90.
Weart, who is a retired Florida attorney now living in Rogersville, was in ROTC training at Fort Bragg, North Carolina, when Collins, Buzz Aldrin and Neal Armstrong were preparing to blast off.
Weart's mother, who was Collins' sister, had gotten him tickets to watch the launch at Kennedy Space Center in Florida on July 16, 1969.
"I went to the colonel and told him, 'Sir, my uncle is on this flight, the first moon flight, and my mother has procured me tickets. Is there any way I can have a couple of days off and witness this in person?" Weart told the Times News on Wednesday. "He looked at me and said, 'Son, you're at Fort Bragg. We're the 82nd Airborne, we're training you, and you are going nowhere. Do we understand each other?' I didn't even get to see it live on TV. They were out running us ragged."
"That's when he caught the bug to be a jet pilot"
Weart, who was 21 when Collins went to the moon, didn't get to spend much time with his uncle as a youth because Weart's dad was a Navy pilot, and Collins was an Air Force pilot before joining the space program.
During a visit in 1948 when Collins was 18 years old, it was Weart's dad who inspired Collins to become a pilot.
"During that time, my father was already a lieutenant commander in the Navy and an excellent pilot, so Michael came and spent a month with us," Weart said. "Dad took him all around the Naval Air Station at Quonset Point, Rhode Island, and showed him all the jets and planes, and that's when he caught the bug to be a jet pilot."
After Collins graduated from West Point, he chose to join the Air Force, completing his fighter pilot training in 1953.
In 1960, he was admitted into the USAF Experimental Flight Test Pilot School, and he joined NASA in 1962 as part of the third group of 14 astronauts.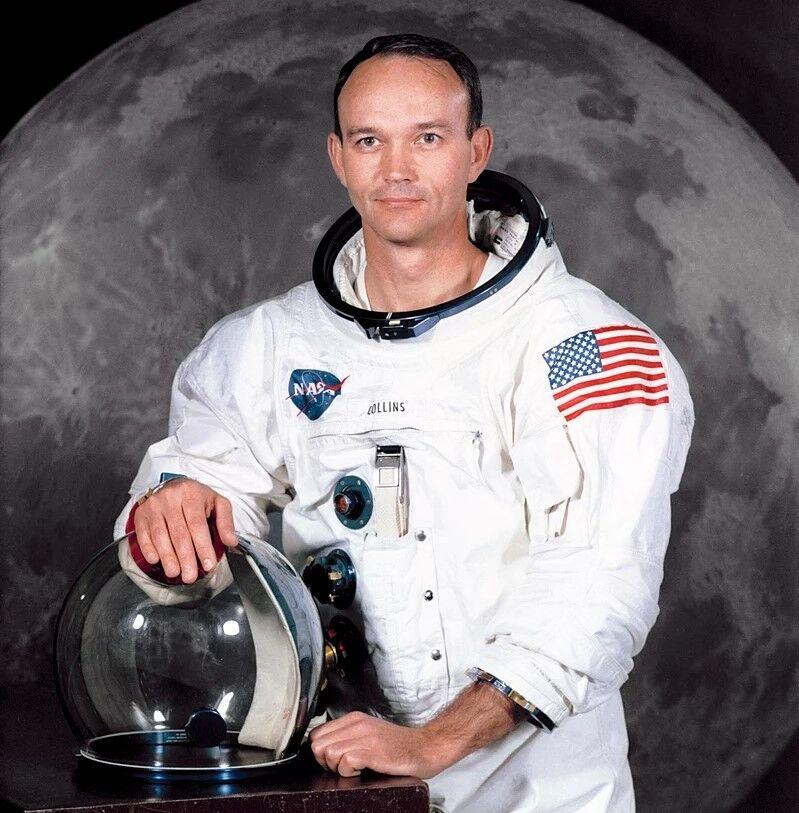 "The story of that Gemini situation"
The first of Collins' two space flights was Gemini 10 in 1966, which broke the record at the time for the highest altitude flight of 475 miles. It put Collins in the record books as the first person to perform two space walks during the same mission.
"During that time, I would see him off and on, but not a lot," Weart said. "I saw him in the summer of 1967, and he was telling me the story of that Gemini situation where he did a space walk, and he actually lost a camera. He had a very expensive camera, and he was filming a repair he was making on the capsule. He's tethered to the capsule and he's got this big, heavy camera filming as he's doing stuff, and all of a sudden a piece of space junk came flying by and he had to make a quick movement, and when he did he lost the camera and it went floating off into space. That was a huge embarrassment for him."
Although Armstrong and Aldrin became the first men to walk on the moon, Collins stayed in lunar orbit. As pilot of the the command module, his most important task was to catch the "Eagle" when it blasted off from the moon with Armstrong and Aldrin aboard.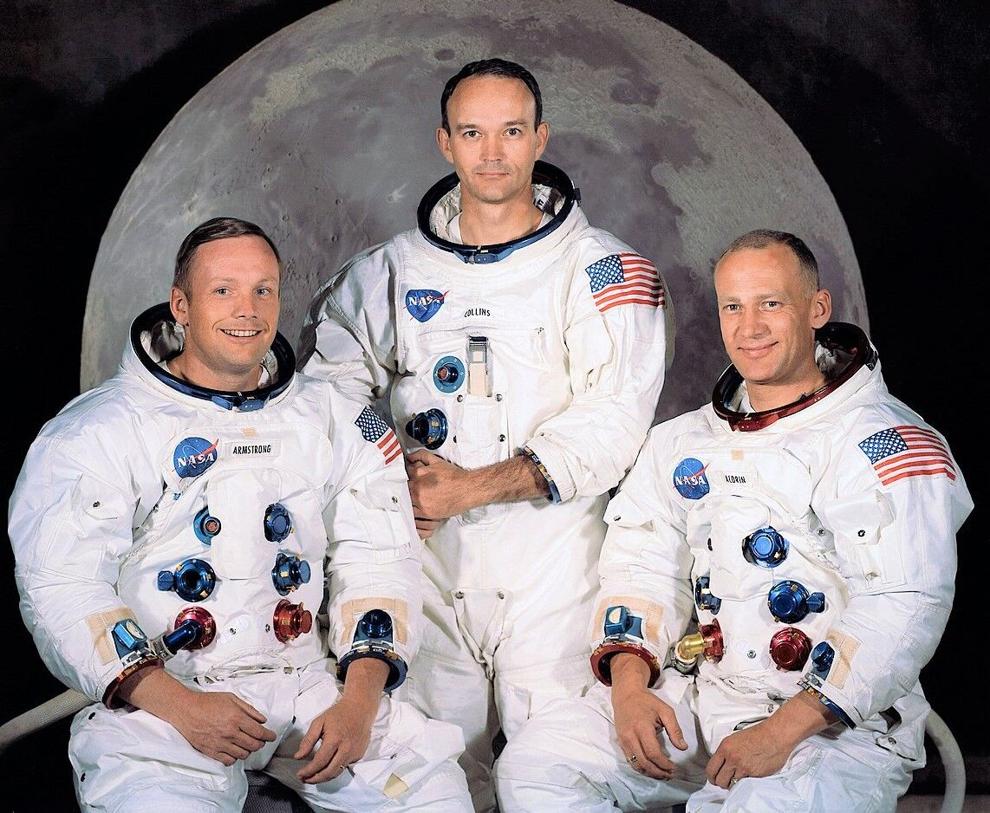 "It was all about mission accomplished"
Although Weart didn't get to see the Apollo 11 mission blast off in person, or even watch it on TV as it was happening, he did get to talk about it with Collins years later.
"He told me that when Armstrong and Aldrin left the moon's surface, he was up there orbiting and he had to literally catch them manually," Weart said. "Everything was computerized, but in 1969 the computers weren't all that great, and there was some kind of glitch. He had to override it and manually move the command module to catch them. If he had missed them, even by 20 feet, because they only had those two little rockets, there's no way they could have turned around and come back to him. They would have just flown off into space and disappeared forever."
Collins never regretted not getting to walk on the moon with Armstrong and Aldrin, Weart said.
"He understood what his job was," Weart said. "This guy was all about duty, honor, country, and it wasn't about him or his glory. It was all about mission accomplished."
Collins retired form NASA in 1970 after achieving his goal of helping keep President Kennedy's promise to land a man on the moon within 10 years.
"He packed a lot of life into 90 years"
Among Collins' later achievements were being appointed assistant secretary of state for public affairs under Secretary of State William P. Rogers, director of the National Air and Space Museum, and vice president of LTV Aerospace in Arlington, Virginia.
He also stayed in the Air Force Reserve and achieved the rank of major general.
Growing up, Collins didn't get to spend much time with his own father, who was famous Army Major Gen. James Lawton Collins (1882-1963). Gen. Collins served in WWI and WWII and also saw action in the Philippines and Mexico.
By the time Weart was growing up, however, Gen. Collins was retired, and they got to spend time together. Weart said he was glad that he was able to teach Michael Collins more about his father.
"My grandfather (Gen. Collins) used to tell me all these great stories about when he was in Mexico fighting Pancho Villa, he was in the horse cavalry, and WWI," Weart said. "Michael said, 'It's amazing he told you all those stories because he never told me those stories.' He said he thought it was because of the age difference and they were always so busy."
In gratitude, Collins sent Weart all the artifacts Gen. Collins had given to him from the Moros campaign in the Phillipines in 1911, when they were fighting Pancho Villa in 1916 and in WWI.
The last time Weart saw Collins was in September 2017 when Hurricane Irma hit Florida. Only after being ordered out by the sheriff did Collins evacuate his home on Marco Island to stay with Weart in Orlando.
"The storm knocked two trees down across the street, and you couldn't get in or out, so a bunch of us neighbors came out with chainsaws," Weart said. "Mike came out there with us, but before he came out he said, 'Don't tell anybody I'm an astronaut. Just tell them I'm your Uncle Mike.' That's the way he was. A real humble guy. He was 87 at the time and he's out there carrying off logs. He was in incredible shape."
Weart added, "I'm very sorry that he died, but the great news is that he had a an amazing life, and he lived 90 years. He packed a lot of life into 90 years. But he was very humble, and he had such good manners. Everybody loved him."