ROGERSVILLE — Nearly a month after 5-year-old Summer Wells disappeared from her rural Hawkins County home, her father has all but given up on ever seeing her alive again.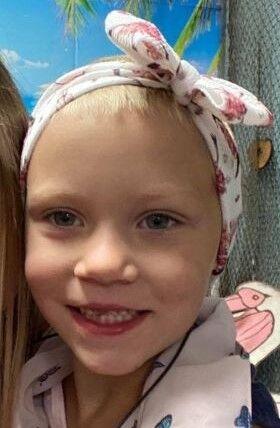 "I'll see her in the resurrection," Donald Wells said on Monday.
Wells spoke with the Times News on Monday about how his family has been coping with the loss of Summer over the past four weeks, outside influences such as social media and the need to continue living their lives.
Wells was at work at the time of Summer's disappearance on the evening of June 15.
Summer's mother, Candus Wells, and three brothers reported to police that Summer was last seen on June 15 around 5:30 p.m. going into the basement of their home on Ben Hill Road in the Beech Creek community of Hawkins County.
Donald Wells has believed since day one that Summer was abducted from their home.
He said that belief was confirmed fairly quickly by search dogs that picked up her scent in the back yard and followed a "dog trail" through the woods that ended at Ben Hill Road.
"We've had several people sneaking around there, but we've had them sneaking around at night," Wells said. "We've never had somebody up there at 5:30 in the afternoon that we know of. They didn't come up the driveway. They came up a dog trail from the woods. The (police K-9) dog that they used, that's where the scent took them. Down through the woods, not the driveway. At Ben Hill Road is where the dog's scent ended. I already knew all that, but that just confirmed it for me."
Wells added, "It's real discouraging. Only God can turn this around at this point. … The police can't come up with anything. All these people on Facebook all over the world can't come up with anything. Nobody can. Only God can. Somebody was either hiding in the weeds there waiting for her to go in the basement. They (her mother and brothers) weren't 30 feet away when she got gone."
KTN: How is your family coping a month later?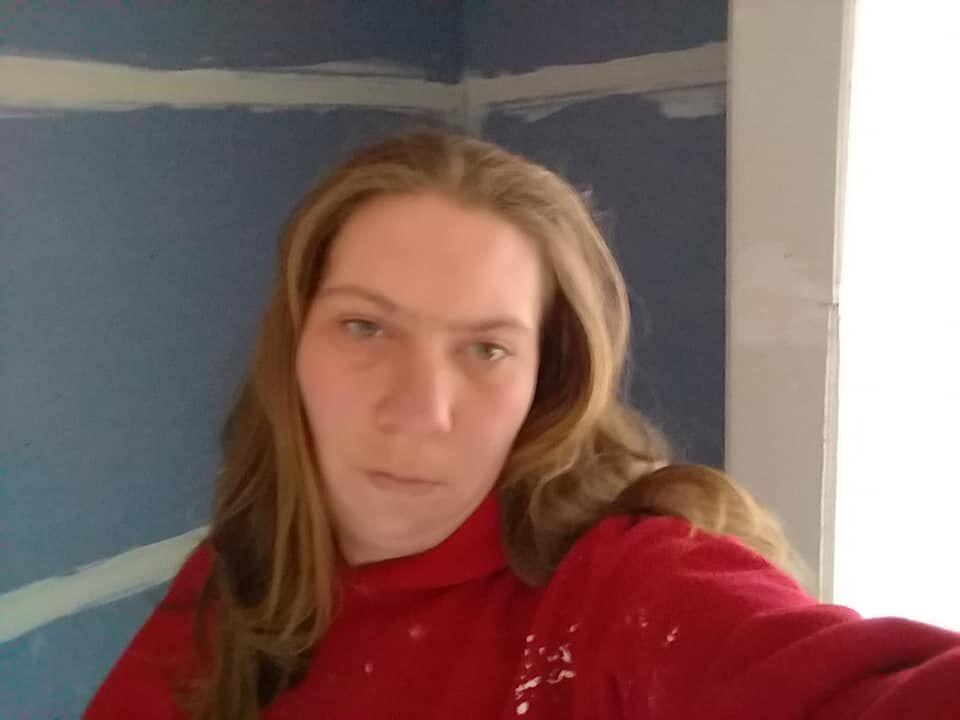 Wells: "My wife isn't doing too good. She's pretty upset. She has some anger issues, and all this stuff on social media. … Right now she's so tore up, and it's just getting worse for her. It's bad for me, too. I'd do anything to have my baby back. I've got to put my faith in God. If it wasn't for that, I'd have lost it a long time ago."
KTN: How are your three sons doing?
Wells: "They're coping with it OK. I don't know why, but they're dealing with it OK. They're doing a lot better than me and Candus are. Maybe my kids are looking at it like, maybe God will bring her back. I don't know. Statistically speaking there's a good chance she's already dead. I hate to think that. I love her with all my heart. If nothing else, I'll see her in the resurrection. As long as I keep the commandments and do what I'm supposed to do, I'll see her."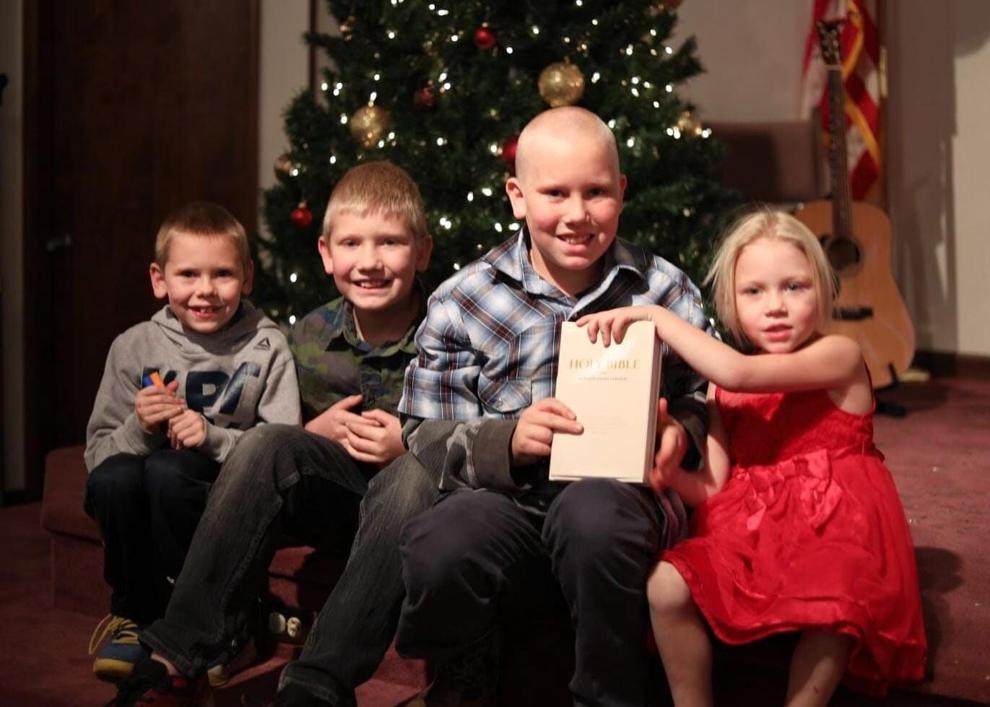 KTN: Any concerns about sending your sons back to school?
Wells: "We don't have a choice. We were sending them down to the school bus (stop on Beech Creek Road) by themselves, but I don't think we'll ever do that again."
Wells stated that the family is attempting to return to some semblance of normal life. He said, "I've made up my mind not to let Satan win."
KTN: How do you do that?
Wells: "Not let him get me down. I could be down and not go back to work and let it affect me in every way. But I can't do that. I've still got to move forward. I've still got to go to work. I've still got to try, even though I miss her. We live in an evil world. I'm not the first one to lose a family member. All sort of tragedies have happened since the beginning of creation. There's been all kinds of bad stuff going on."
He also stated that despite past issues with alcohol, "I'm not going top let Satan convince me to go drinking."
Wells: "I'm not going down that road. I choose life. I choose God. Before in my life I was weaker, and just the least little thing would be an excuse to go get drunk. Not no more. This is the most horrific thing I could have even thought of happening."
KTN: Has your theory about what happened to Summer changed?
Wells: "No. She's been abducted in my mind, 100%. I know Candus wouldn't lie to me about any of the facts. She has no reason to, and she wouldn't lie."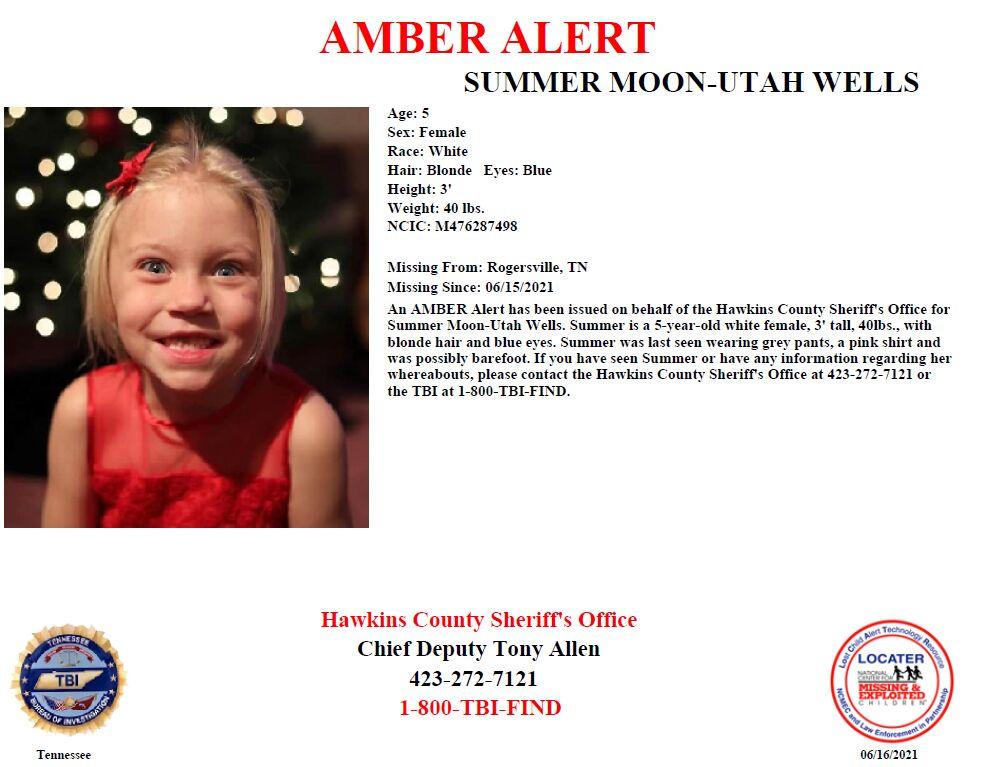 KTN: How did lie detector tests play into the investigation?
Wells: "At first I didn't get no sleep for two days. I couldn't sleep for two days. It was the worst misery and pain I've ever felt in my life. I wasn't able to take a lie detector test. They made me wait a little bit, but when I did take it I passed. They made Candus wait five days longer to take hers. She just wasn't able to. She tried and she wasn't able to. People are saying we failed and we took another test. That's not the case, so when we did take them we both passed."
KTN: Did they ever do any questioning of your sons?
Wells: "They took them into specialists because they couldn't come out and question them. But yes, they have questioned them. They also gave my mother-in-law a lie-detector test, and she also passed."
KTN: Is social media still affecting your family?
Wells: "Somebody made a fake (social media) account with me, and then they put on there that I buried some other woman's body at the lake. So the TBI has been at the lake looking for her body. It's just ridiculous what people are doing. And these psychics, and what they're saying and doing whatever they can to get their story out there. The Bible says clearly it's an abomination. When you're with a psychic and you think you're talking to your dead relatives, that's untrue. Jesus made it clear that when you die you sleep until the resurrection. You have no conscious state whatsoever. So if you're talking to somebody, it's an evil spirit."
Wells said the past month has been like a bad dream, but he is hanging on to his memories of Summer
Wells: "We had such a great love for each other. She loved me, and I don't know why. I've never had someone love me that much in my life, and it's been awesome between me and her. It really has killed me since she's been gone. At first it was so horrific knowing that someone abducted her, and the cops are looking all around our house knowing that she's not there. I wish the cops would have blocked off both ends of Beech Creek and contained our area because I'm sure she's hundreds of miles away. I can't blame them, but I'm really upset. It's too little too late now."
Summer stands 3 feet tall, and she is 40 pounds with blond hair and blue eyes. She was last seen wearing gray pants and a pink shirt and might have been barefoot.
Anyone who has seen Summer or has information on her whereabouts is asked to call the Hawkins County Sheriff's Office at (423) 272-7121 or the TBI at 1-800-TBI-FIND.