ROGERSVILLE — It's been nine days since 5-year-old Summer Wells was last seen at her rural Hawkins County home, and authorities said Thursday they still don't know where she is or what happened to her.
Tennessee Bureau of Investigation spokesperson Leslie Earhart described the situation as heartbreaking and extremely frustrating.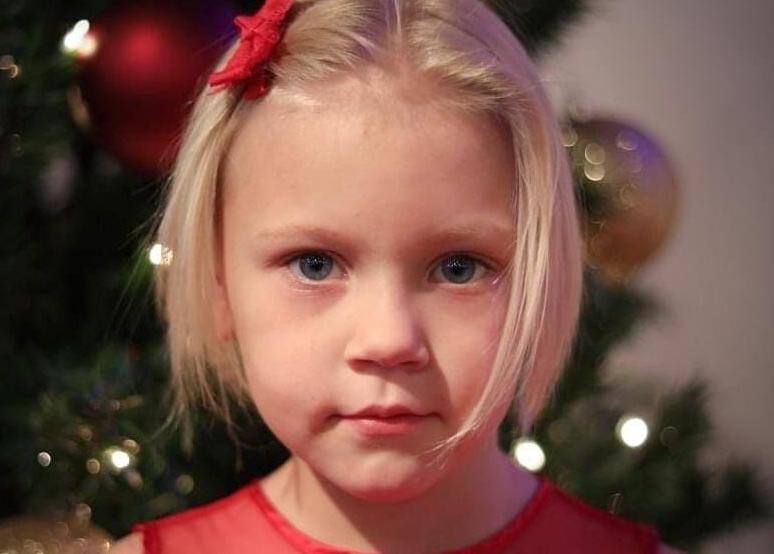 "The sheriff has worked around the clock, his team has worked around the clock," Earhart said. "The search crews, TBI agents, FBI agents — we're doing everything we can to find her, but do not have any more answers. It's just heartbreaking."
During Thursday's press conference, Earhart acknowledged that the lack of answers is frustrating to the public, but no one is more frustrated than the people involved in the search and investigation.
If investigators develop information that leads to locating Summer, they will share that with the media and the public first and foremost.
"In order to protect the integrity of the investigation, we can't discuss everything we're doing and have done to find Summer," Earhart said. "Numerous residents and individuals associated with the family have been interviewed. Surveillance videos and photos have been reviewed as well as other potential digital evidence. We're still working to identify everyone in the area on the afternoon that Summer went missing."
She added, "Every case is different. This one is definitely outside of the norm. Typically in an investigation like this one we have some idea where the case is headed and what might have happened within a few days. In this situation, despite doing everything within our power, and exploring all avenues, the circumstances leading to Summer's disappearance remain unclear."
Is Summer Wells still alive?
Earhart: "We hope so, but honestly we just don't know. We're holding out hope, doing everything we can. Obviously, we would have typically found the child at this stage in the investigation, so honestly we just don't know."
Summer Wells' father, Donald Wells, has stated that both he and his wife have passed a lie detector test.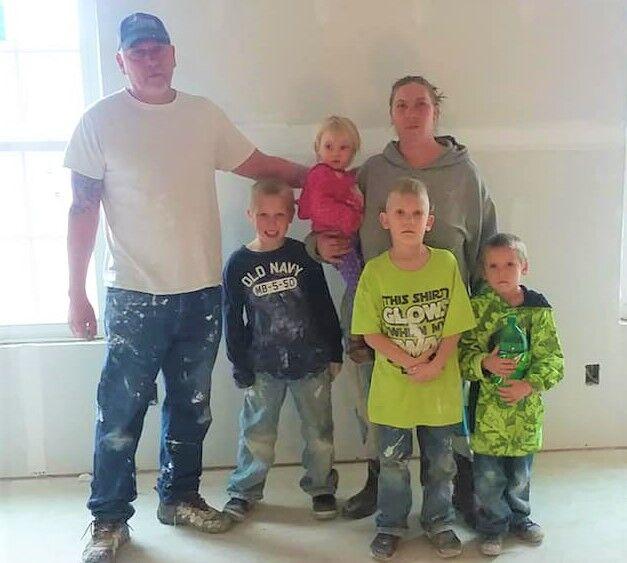 Earhart acknowledged that the TBI has a polygraph unit, but they don't discuss specifics.
"We use that as an investigative tool," she said. "In a situation like this we're going to use every resource and tool available to us."
She added, "The family continues to cooperate at this time. If we have questions, they answer our questions. If we need them to come to the command post to clarify some information, they respond."
'Exhausted crews both physically and mentally'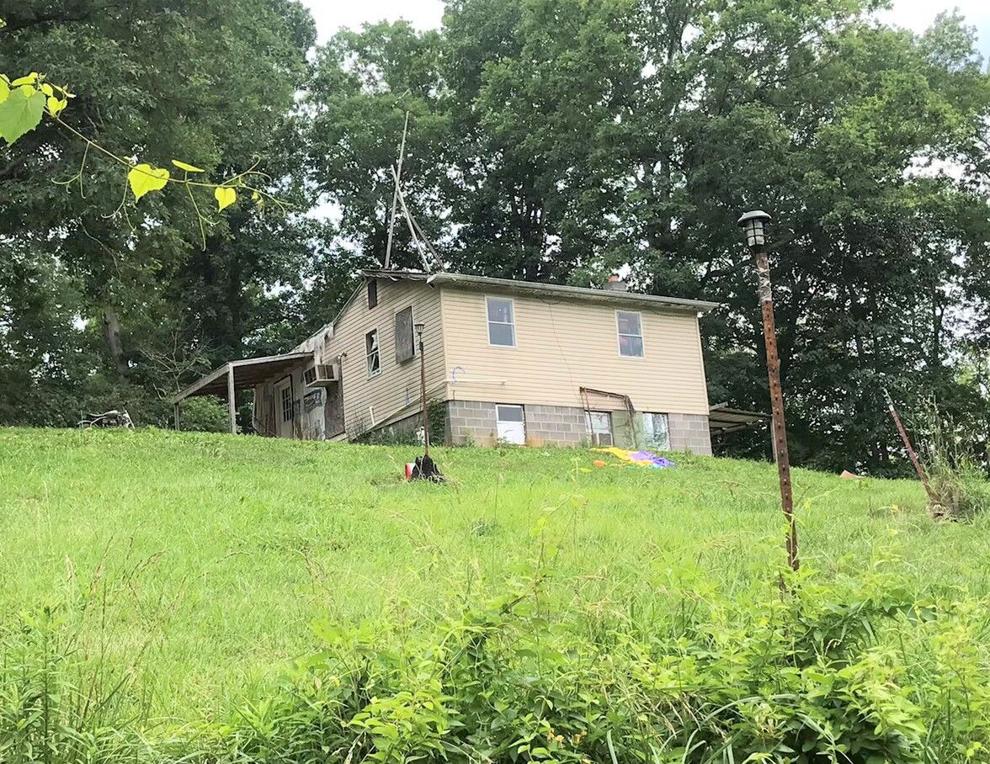 Church Hill Rescue Squad Capt. Tim Coup, who is overseeing the search and rescue operation, noted that as of Thursday 106 agencies from across Tennessee — as well as Ohio, Virginia, Alabama, Georgia and North Carolina — have assisted in the search.
They have covered more than 4.6 square miles and more than 3,000 acres, and Coup noted that many of these areas have been covered more than once.
Some areas they've covered four to six times.
"New ground, same ground, different eyes, fresh bodies," Coup said. "One flat-looking field, there's 100 places something could be hid — evidence or she could be hid. We have covered multiple ground multiple times and will continue to do so."
Coup added, "These terrains have exhausted crews both physically and mentally. We're still utilizing local and regional resources, but have had to call upon and utilize resources from middle and west Tennessee along with out-of-state resources to bring a fresh set of eyes and rested bodies into the search operations."
Search efforts will continue on a more specialized team basis for the rest of the week.
"Just because you may not see us in such a large presence, once again rest assured we are still out here searching for Summer Wells," Coup said.
Coup urged searchers, as well as property owners and residents, to keep in mind that they're looking for a child who can be hidden in a small space.
"I've been telling these searchers the past several days, when you're looking through this property, you're not looking for an adult laying there," Coup said. "We're looking for a 5-year-old girl that weighed approximately 40 pounds. Someone that size could wad up and hide in an area the size of a legal (pad) size piece of paper or a folded up laptop could go."
Coup added, "I've had multiple of my guys come up to me and tell me, 'Captain, I'll go to the end, but I'm tired. I'm physically tired, and I'm mentally tired.' We're all one team, and we will not quit until we find Summer Wells."
'Look for evidence that a small child has been there'
Hawkins County Sheriff Ronnie Lawson reiterated his past comments that assistance from the public isn't needed in the ground search, except from property owners in the area searching their own land. The concern is that untrained searchers acting outside the coordinated effort could become lost or injured and draw resources away from the search for Summer.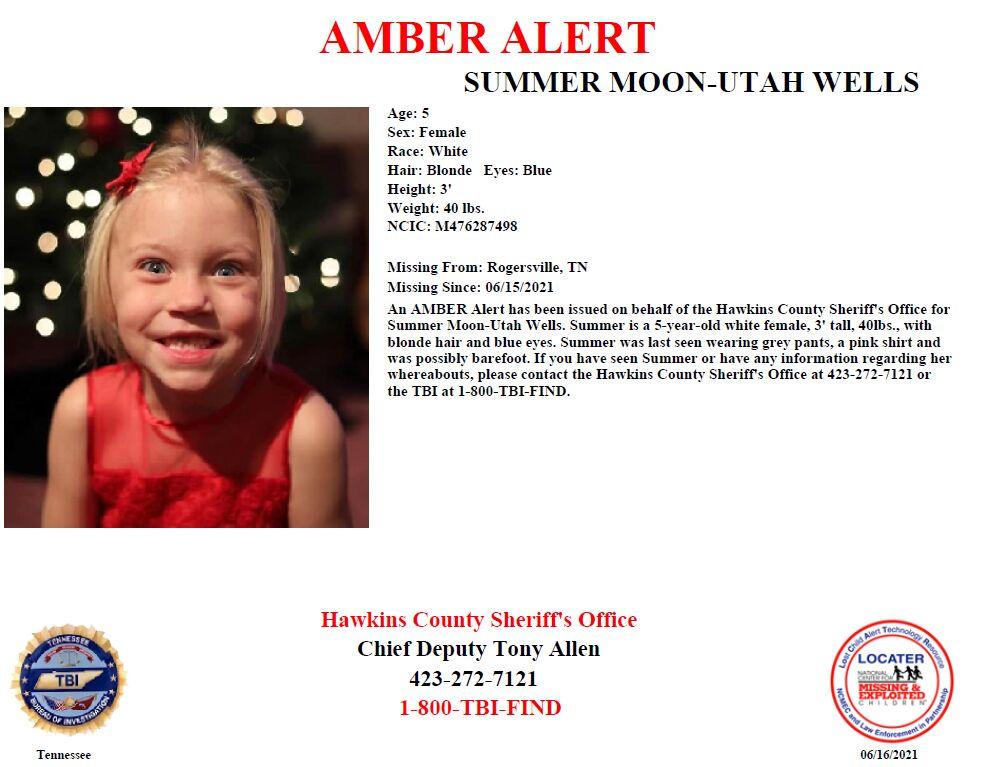 "We know where every searcher is, where every team is, and the captain (Tim Coup) and his staff are tracking everyone," Lawson said. "If we get the general public in the woods, they're going to be missed when they (official searchers) go home."
Lawson asked residents and property owners in and around the Upper Beech Creek community in both Hawkins and Sullivan counties to search their property. If they've searched it already, search it again. Look anywhere a small child could be hiding.
If a property owner or resident is physically unable to search their property, call the HCSO at (423) 272-4848 and a deputy will come to search the property for them.
"You have to look for a small child," Lawson said. "You have to look for evidence that a small child has been there. If you've got field cameras, if you've got security cameras, we need you to check them again and keep checking them."
Lawson added, "The general public that lives in this area, go back and search their outbuildings, their barns, their hayfields. It's mowing season, so when you mow, they need to pay attention."
Send tips about Summer to TBI at 1-800-TBI-FIND
Summer was last seen at her home on Ben Hill Road in the Beech Creek community of Hawkins County on June 15 at about 6:30 p.m.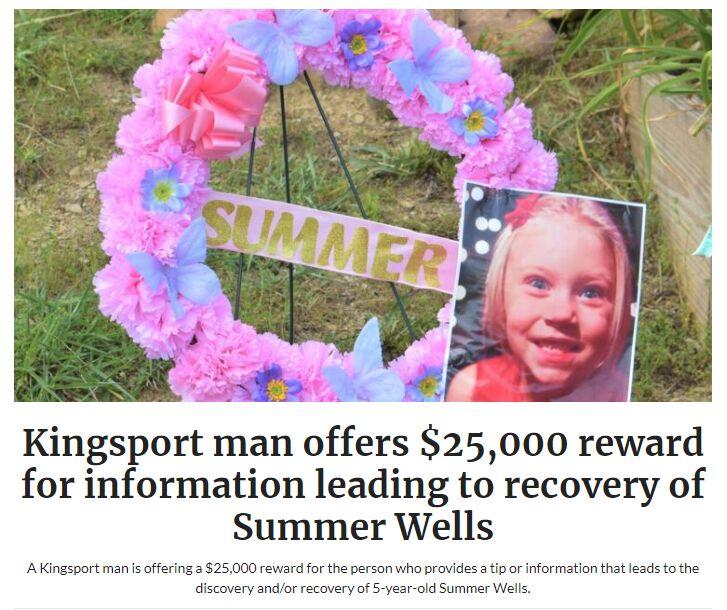 She stands 3 feet tall and weighs 40 pounds. She has blond hair and blue eyes.
She was last seen wearing gray pants and a pink shirt and might have been barefoot.
Anyone who has information about summer is asked to call the Hawkins County Sheriff's Office at (423) 272-7121 or the TBI at 1-800-TBI-FIND.
A $25,000 reward has been offered for information leading to the recovery of Summer. The Church Hill Rescue Squad will manage the reward fund. Coup said a press release will be issued with information about how to contribute to that fund once the account is established.