ROGERSVILLE — Downtown Rogersville looks more colorful thanks to hundreds of flowers planted by the city's new beautification expert, Matthew Smith.
Smith and beautification assistant Charity Winegar recently prepared downtown for two big events coming up this holiday weekend.
Rogersville hosts its first Cruise-In of the summer on Friday evening with live music and hundreds of classic vehicles lining both sides of Main Street beginning at 6 p.m.
On Monday morning, downtown Rogersville hosts its annual Memorial Day Service in front of the courthouse beginning at 11 a.m.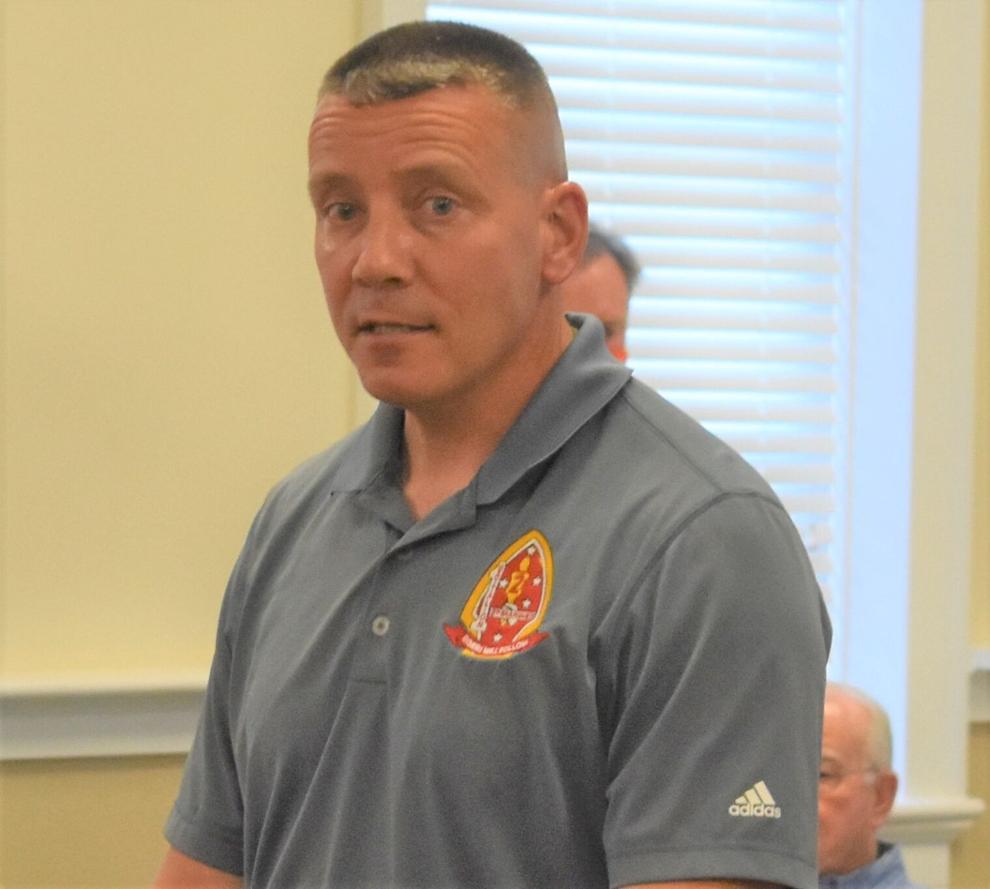 The keynote speaker is retired Marine Col. Michael Manning, who was approved by the County Commission earlier this month to serve as Hawkins County's Veterans Services Officer.
This year's Memorial Day Service also has two new features.
National Guard recruiters Sgt. Rob Reece and Ssg. Chris Fairchild will lead a patriotic "ruck march" on Monday morning from the Rogersville National Guard Armory to the courthouse, where they plan to arrive shortly before the beginning of the 11 a.m. service.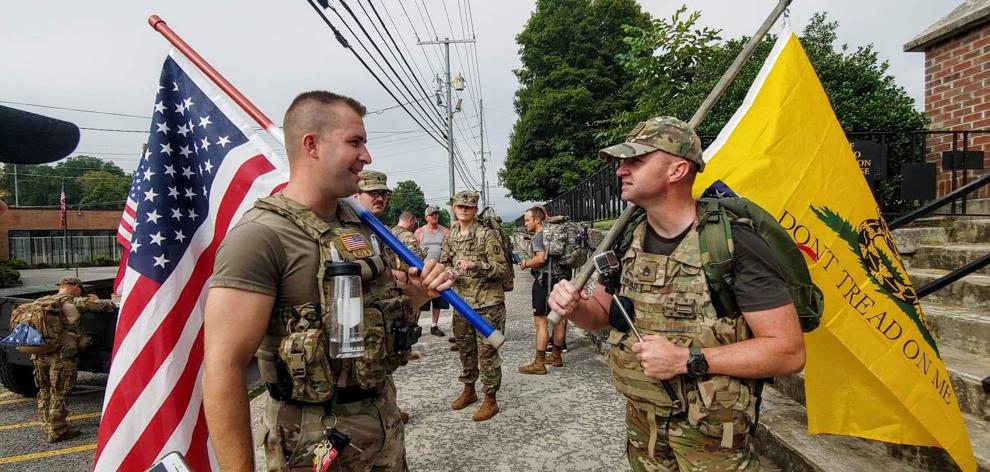 At the conclusion of the Memorial Day Service will be a flag retirement ceremony, followed by the ruck march return to the Armory.
Downtown Rogersville will be full of American flags Monday morning, as well as colorful flowers thanks to Smith, who replaced longtime Rogersville beautification expert Sandy Robillard when she retired earlier this year.
Smith said he was a big fan of Robillard's work.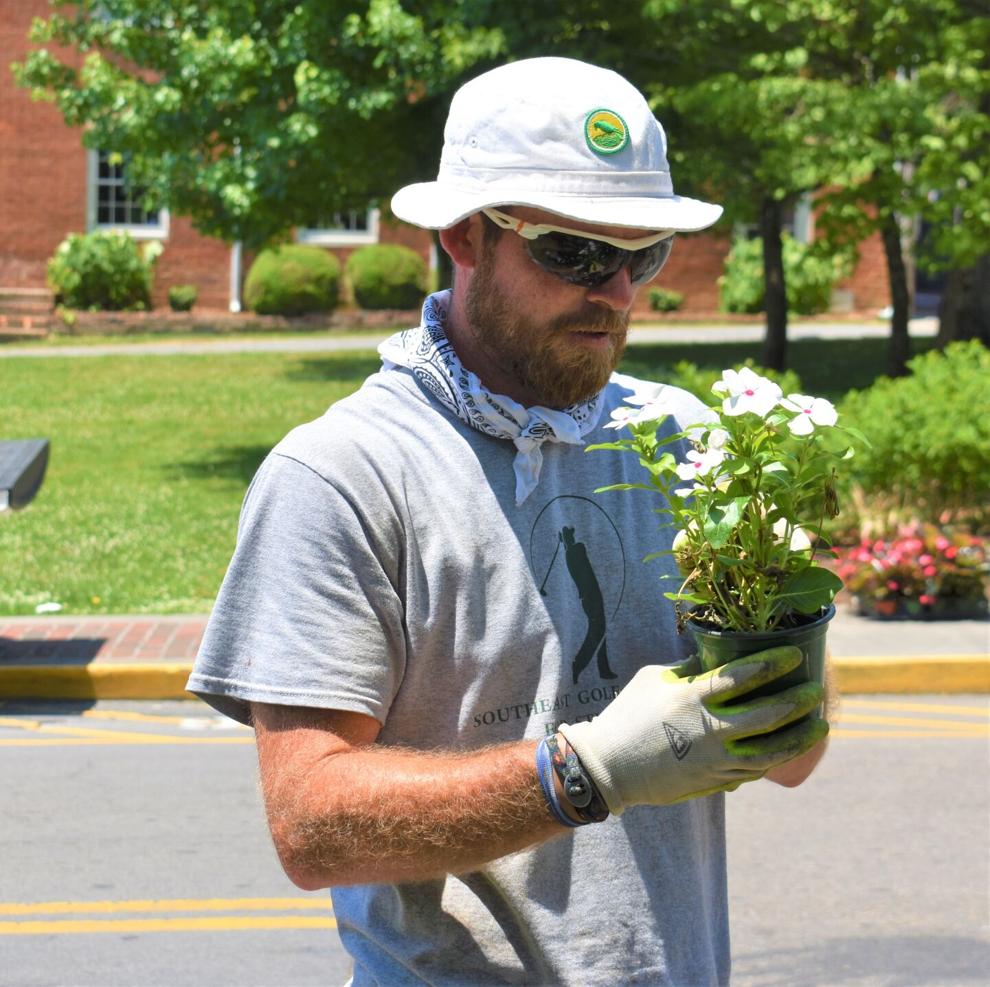 "Sandy did a wonderful job," Smith said. "I've always admired the town before I ever started coming in and doing this. I've got big shoes to fill, and learn a little bit, but Charity is helping me."
This week Smith and Winegar were planting all four corners of Town Square, the welcome signs on both sides of town, the beds around the library and Crockett Springs Park. Their last stop was going to be the flowery hillside that faces motorists as they exit northbound Route 66 onto Main Street.
The overall project requires thousands of flowers, Smith said.
"In these (downtown) beds alone, we've already got at least 500 flowers," Smith said.
The flowers planted this week will last until October when they'll be replaced with colder weather flowers, Smith said.