HILTONS — Carson Peters has performed at the Carter Family Fold numerous times with his bluegrass band Iron Mountain. But this time, the 17 year-old fiddle player will return to the fold after competing on NBC's "The Voice."
"My favorite thing is the big dance floor they have in front of the stage," Peters told the Kingsport Times News about the Carter Fold. "If you go to the Carter Fold and you didn't dance, you kind of missed out on something."
Peters and Iron Mountain will perform at the fold on Saturday, Nov. 20, at 7:30 p.m. But finishing out the Carter Fold's 2021 concert season hasn't been the musician's only focus this year.
The Piney Flats native recently competed on the hit reality singing show "The Voice." After having made it through multiple rounds of auditions and flying to Los Angeles, Peters performed the classic country Don Williams tune "Tulsa Time" for his blind audition — which warranted a chair turn from John Legend, Ariana Grande, Kelly Clarkson and Blake Shelton.
"It's definitely been a whirlwind since "The Voice" started airing," Peters said. "I missed all summer hanging out with my friends. I could tell them I was in L.A. but I couldn't tell them what I was doing. Once I got to tell people what was going on everybody got excited. I've had a lot of support."
Peters made it through multiple weeks of the show until he was sent home following a knockout round singing "Amarillo by Morning" by George Strait against contestant Lana Scott, who sang "Wildest Dreams" by Taylor Swift.
"As I got closer to the performance I knew this one was going to be tougher than some of the other ones I faced just based off of song choice," Peters said. "George Strait is famous for just laying it down real plain and simple. I was trying to include some fancy stuff in there. I think I got a little caught up in it but I was really happy with the performance. I had done everything I could do and gave it my 100%. (The show) has definitely been a big push in the right direction for my career."
Peters sang throughout the competition, often with a guitar or fiddle in hand. Now, he's back to school and performing with Iron Mountain at venues across the country, including the Carter Fold.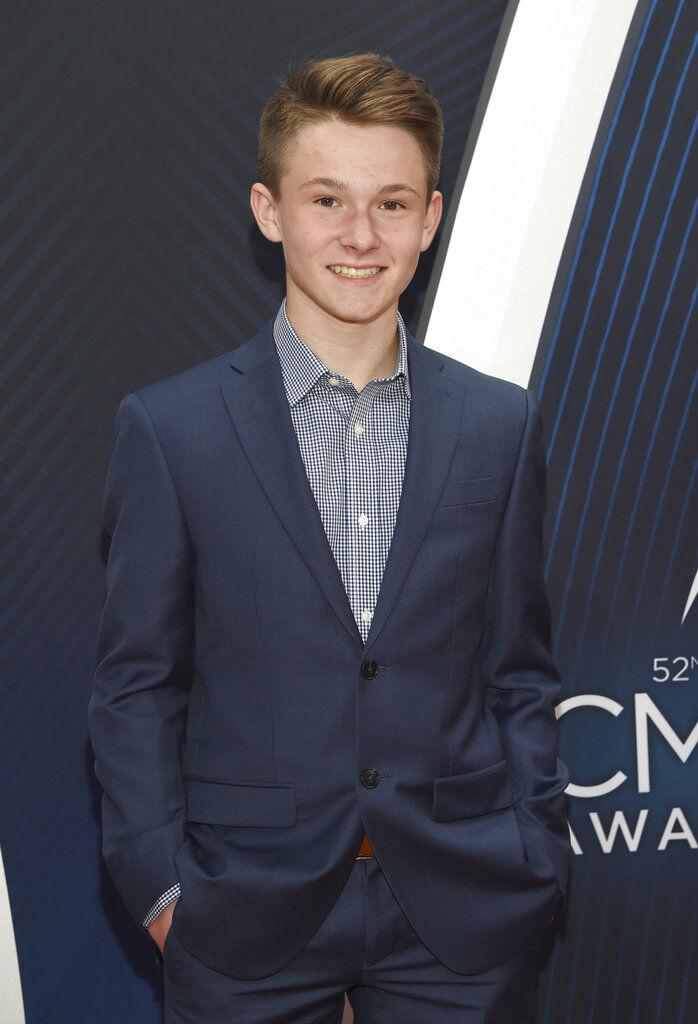 Peters picked up the fiddle at almost four years old and has been playing since. He also plays the guitar, bass, mandolin and is currently working on his piano skills. Peters has performed on the Grand Ole Opry stage and on national television shows such as the "Tonight Show" with Jay Leno. He has also spent time with bluegrass legends such as Ricky Skaggs, who he honored with a fiddle solo for Skaggs' Country Music Hall of Fame induction performance at the 2018 County Music Awards in Nashville.
However, his latest opportunity came when the pandemic shut down many of the Carson Peters and Iron Mountain performances.
"I had always kind of wanted to try out for one of the singing shows," Peters said. "We were always so busy with music and our band. I couldn't really take a three-month break and go to L.A. COVID kind of helped with that. All that free time definitely cleared a lane for "The Voice." I was trying out for the heck of it. I didn't really think I'd get on the show. We found out I was going to be on the show and it all took off from there." Now, Peters has returned to Elizabethton High School, where he is a senior (who is considering joining the wrestling team, though he says the idea of it makes him sweat more than performing ever has). He also plans to attend Belmont University in Nashville next fall where he aims to major in music business and minor in music performance.
For now, Carter said he looks forward to getting back to performing with his band — which starts back at the Carter Fold on Saturday.
"The Carter family was so influential to bluegrass and country music," Peters said. "Everything revolved around that family. If they weren't involved I don't know that music would be anywhere near the same. It's an important venue and I'm glad they're carrying on the tradition."
The Carter Family Memorial Music Center, Inc. shows are held on Saturday nights. Doors open at 6 p.m. and music begins at 7:30 p.m. Admission is $10 for adults; $2 for children 6 to 11 and children 6 and under are free.